My husband and I have officially been married for a year. ONE YEAR. Never did I think I'd see the day! Whoever said that the first year of marriage is the hardest must have had some really bad luck, because it was a breeze for Michael and I (really- no sarcasm here at all). One fun thing that Michael and I started doing right after we got married was going on "ABC" dates. How it works is that for each month anniversary that we have, we go on a different date that relates to the next letter of the alphabet. So for example:
· For our 2 month anniversary we had the letter "B," so we went to the Botanic Gardens.
· For our 8 month anniversary we had the letter "H," so Michael planned a hike (we did our first 14'er here in Colorado!!!!).
So for our 10 month anniversary, Michael was presented with the letter "J." And boy did he take it and run with it! We had a "jazz and Jamaican food" night (cause those two things typically go together, right??). He cooked up some of the best Jamaican Jerk Chicken I have ever had, so I obviously want to share it with you. Low cal, high protein, and packed with tons of flavor and fiber!
Happy "J" date everyone!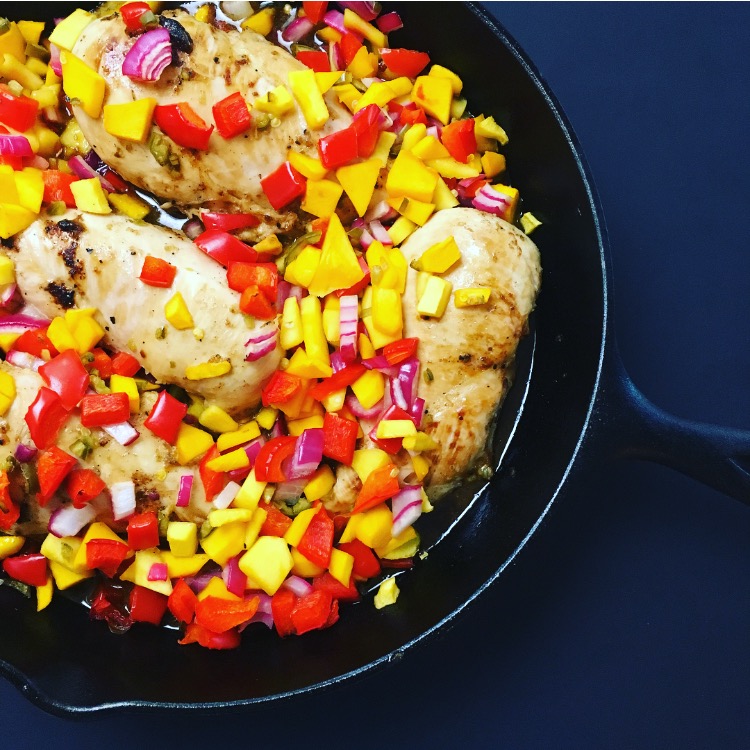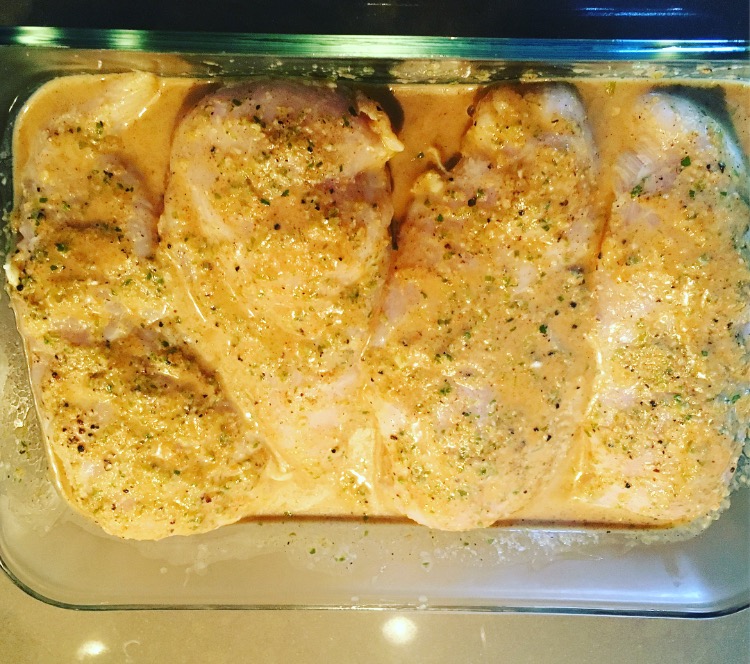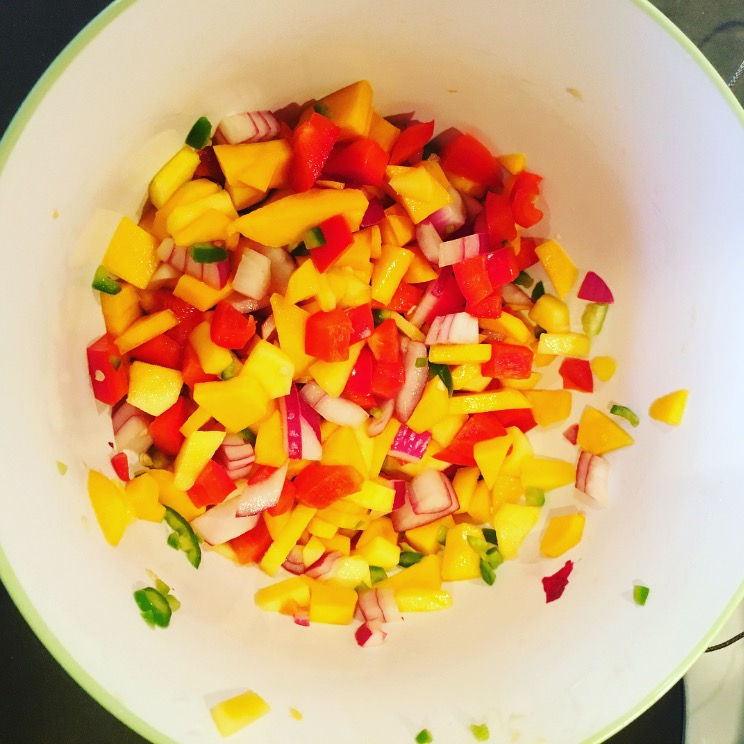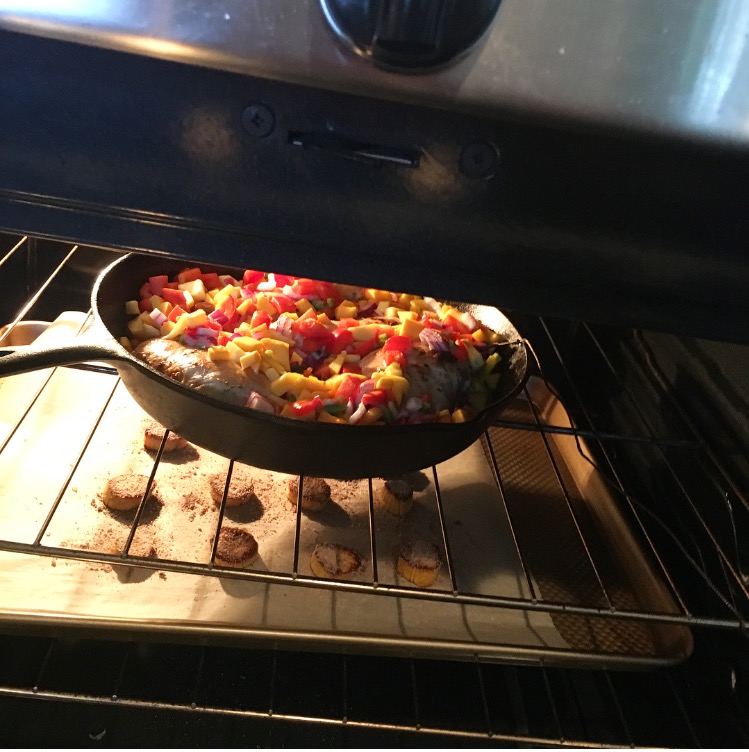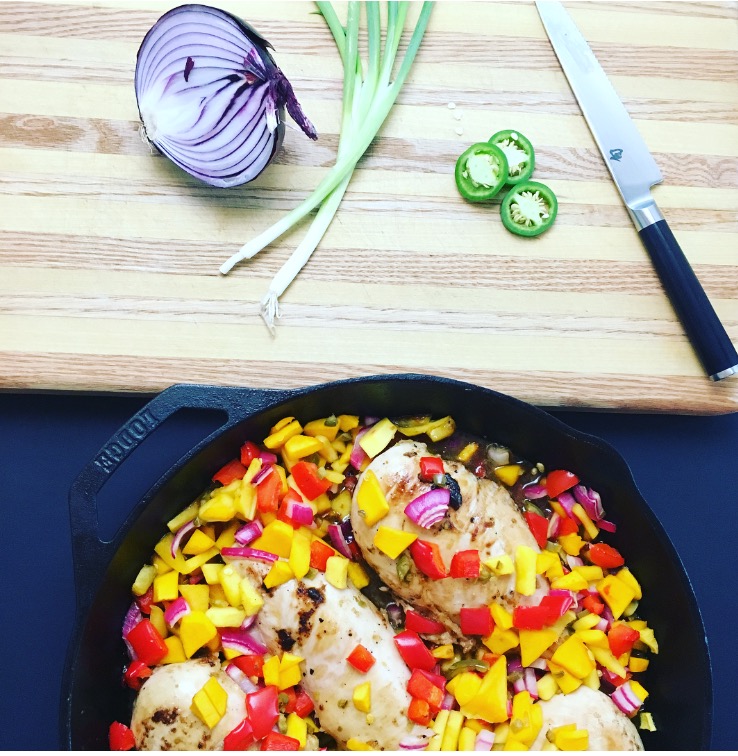 Skinny Jamaican Jerk Chicken
Servings: 4
Ingredients:
· 3 green onions, chopped
· 3 garlic cloves, minced
· 1 habanero chili, seeded and finely chopped
· 1/3 cups fresh lime juice
· 2 Tablespoons low sodium soy sauce
· 2 Tablespoons olive oil (plus 1 tablespoon)
· 1 Tablespoon light brown sugar (packed)
· 1/2 teaspoon cinnamon
· salt
· pepper
· 4 boneless skinless chicken breasts (large)
For the mango salsa:
· 2 mangos (large), peeled, pitted, and diced
· 1/2 red bell pepper, finely chopped
· 1/4 cups purple onion, finely chopped
· 1/4 cups fresh lime juice
· 2 Tablespoons jalapeno chilies, chopped
Directions:
1. In a high powered blender, combine the green onions, garlic, chile, lime juice, soy sauce, 2 Tablespoons olive oil, brown sugar, cinnamon, and salt and pepper. Process until fully combined and smooth.
2. Place chicken breasts in a large ziplock bag and coat evenly with the jerk sauce. Refrigerate for at least 2 hours, preferably overnight.
3. When ready to make the dish, preheat oven to 350F and remove chicken from the fridge.
4. Prepare the mango salsa by combining all the ingredients in a medium bowl and setting aside.
5. Heat a large cast-iron skillet over medium high heat and add the 1 Tablespoon olive oil to coat the bottom of the skillet.
6. Add all four chicken breasts into the skillet and cook for 5 minutes on each side (10 minutes total), searing but not completely cooking the chicken through.
7. Remove the skillet from the heat and cover in the mango salsa.
8. Place in the oven for 15-20 minutes or until the chicken is fully cooked through.
9. Garnish with more chopped jalapeño if desired.
Like what you see but don't want to have to make a trip to the store? You can order the ingredients to this recipe to your doorstep! Check it out on the Recipost website:
https://www.recipost.com/products/skinny-jamaican-jerk-chicken