Oh the weather outside is… very manageable for mid-end November lol. But that doesn't mean I'm not in the mood for warm comfort food! Growing up, my mom always either made "white chili," which is chili made with chicken broth and chicken instead of tomato sauce and beef, or we ate regular chili. When I came across this recipe in Southern Living Magazine, I loved that it was the perfect mesh of my family's two favorite forms of chili. I modified the recipe a bit to make it #dietitianapproved of course.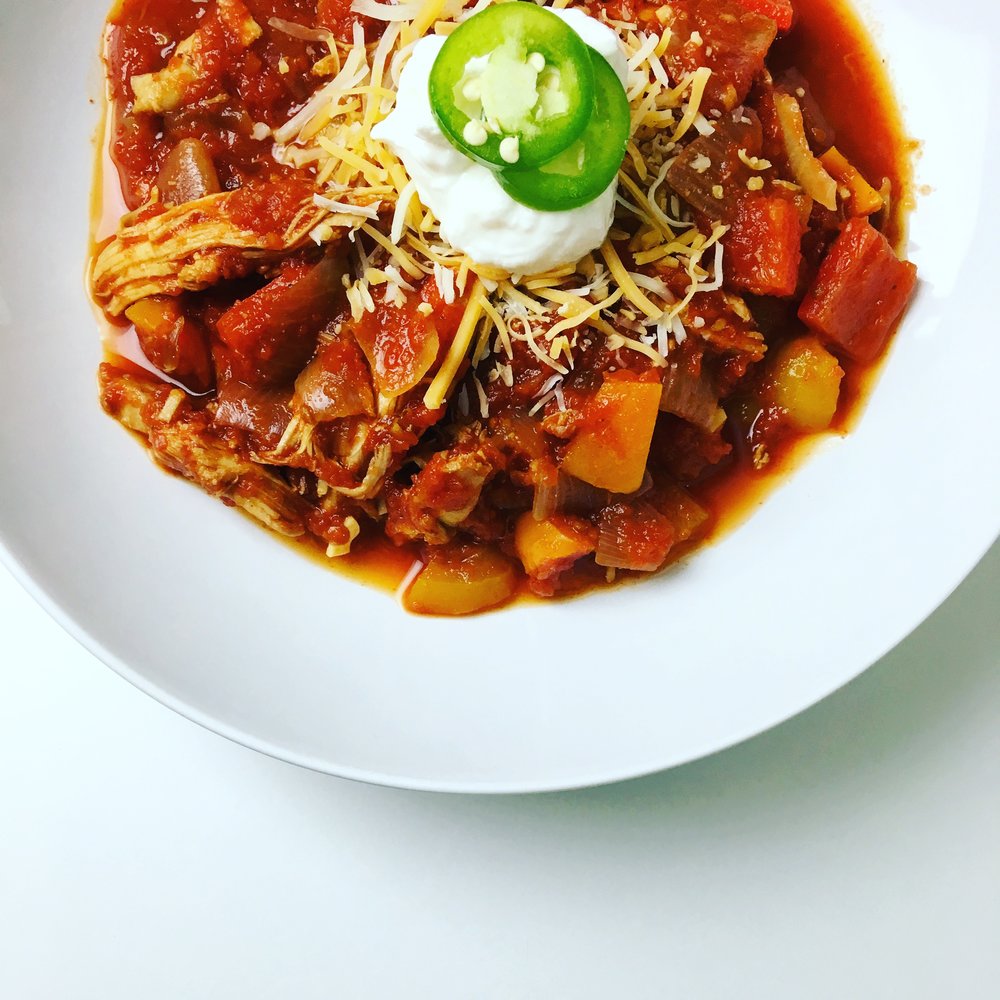 As you can probably guess, I especially love this recipe because it is PACKED with veggies. It also doesn't get much easier than this recipe, which uses rotisserie chicken. I love it. I am all about recipes that are easy, healthy, and tasty, and this recipe checks all of those boxes. High protein, high fiber, loaded with antioxidants and anti-inflammatories, this chili is fab for you. Cilantro would also make a great topping, but I'm not a cilantro fan (it's weird, I know), so I used jalapenos instead.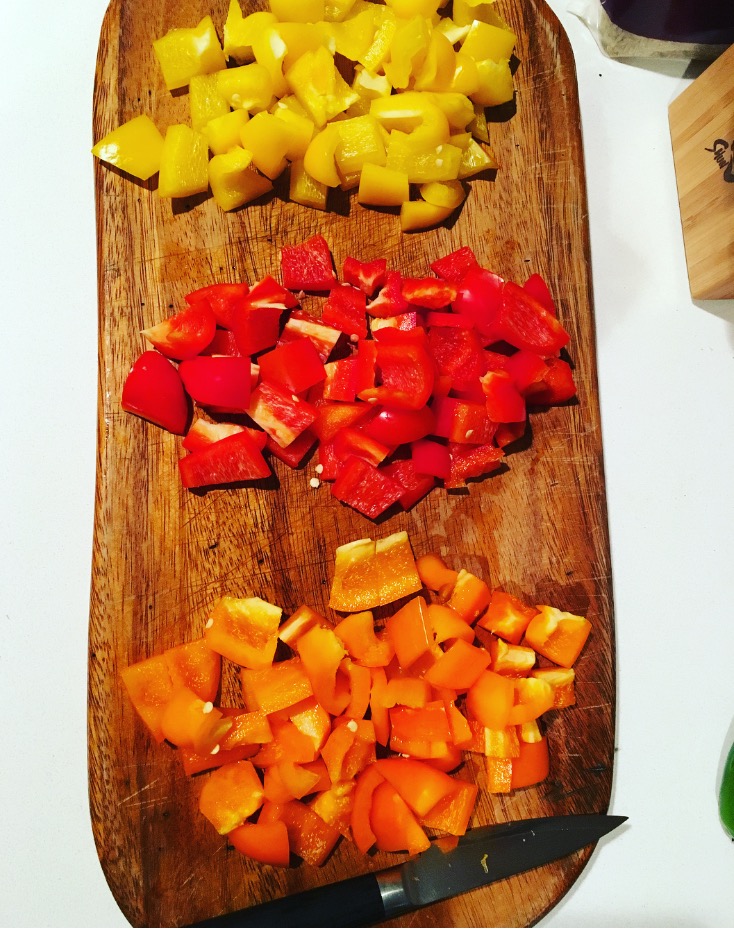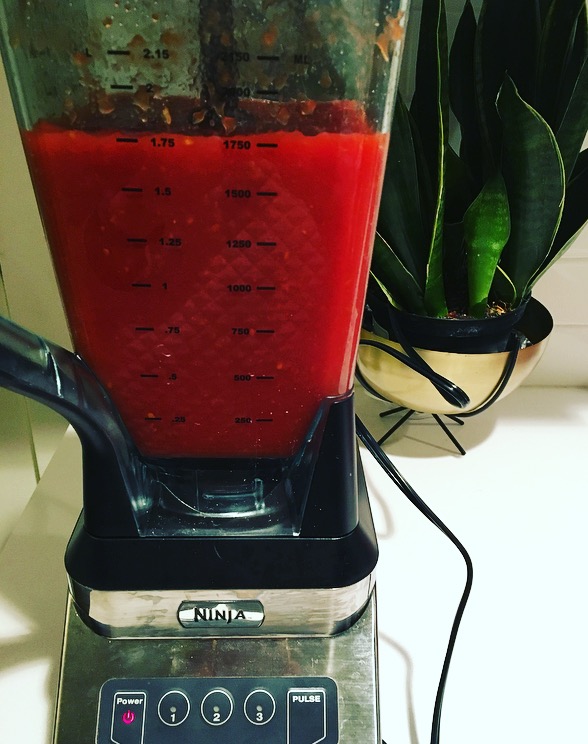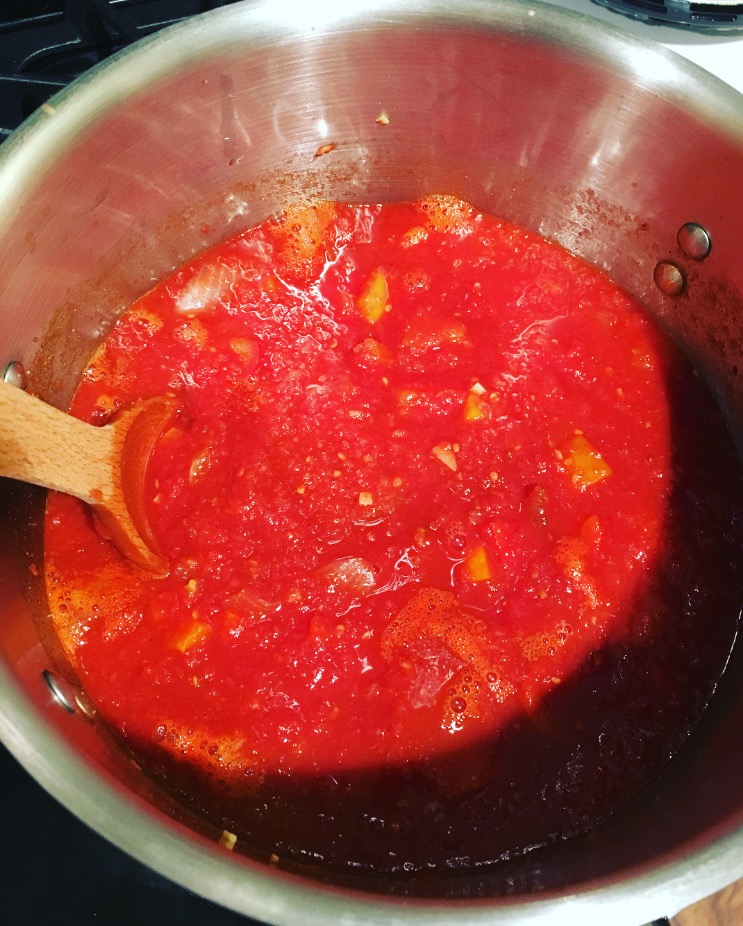 Chicken Chili
Serves: 8 (serving size about 1 cup)
Ingredients:
· 1 (2 pound) whole rotisserie chicken
· 2 (28 ounce) cans whole peeled plum tomatoes, undrained
· 2 Tablespoon olive oil
· 2 cups chopped yellow onions
· 4 garlic cloves, minced
· 1 yellow bell pepper, chopped
· 1 red bell pepper, chopped
· 1 orange bell pepper, chopped
· 2 ½ teaspoon salt
· 2 ½ teaspoon chili powder
· 2 teaspoon ground cumin
· 1 teaspoon paprika
· ½ teaspoon cayenne pepper
· Plain Greek yogurt for topping
· Sliced jalapenos for topping
Directions:
1. Remove skin from chicken and shred meat.
2. Pulse tomatoes in a blender (or food processor) until slightly crushed.
3. Heat oil in a large pot or Dutch oven over medium heat. Add onions and garlic and cook, stirring occasionally, until tender (about 8 minutes).
4. Add bell peppers, salt, chili powder, cumin, paprika, and cayenne pepper. Cook while stirring for 2 minutes.
5. Increase heat to high. Stir in crushed tomatoes and bring to a boil. Reduce heat to medium and stir in chicken.
6. Cover and simmer, stirring occasionally, until heated through, about 30 minutes.
7. Serve with Greek yogurt and jalapenos.