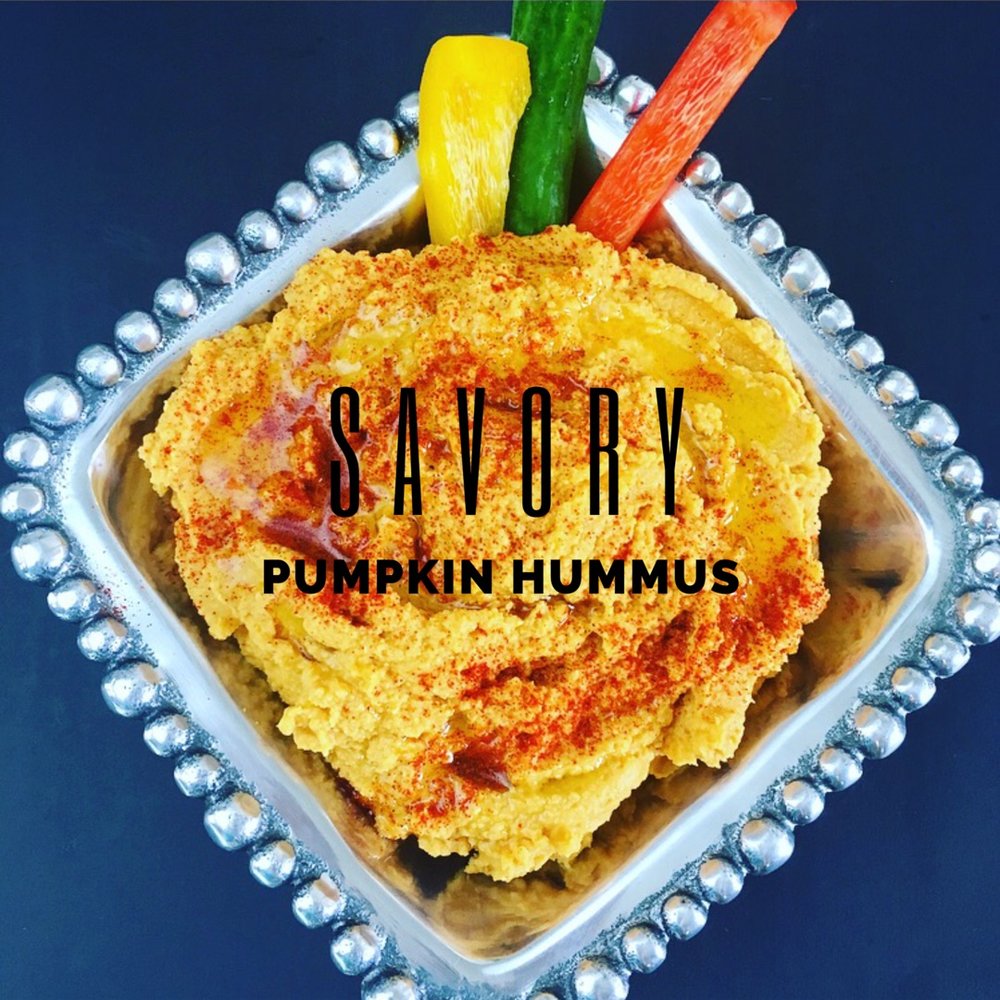 I love pumpkin and I love hummus, so a recipe which combines both of my loves is always welcomed! This particular weekend I had a Halloween party, my parents in town, then friends coming over for drinks, so I decided to double the recipe and use it for all of the above! It was a HUGE hit. I served it with whole grain crackers, sliced bell peppers, baby carrots, and cucumber. Have you guys seen those cocktail cucumbers? HOLY MOLY they are cute. And people love them. So if you can find those puppies to serve your hummus with, you get bonus points.
Hummus is high protein and fiber (think: SATIETY). By adding pumpkin you get a legit boost of potassium and vitamin A (you're welcome eyes, you're welcome). So this is basically a magic elixir of health. Oh and did I mention that it tastes great??
Savory Pumpkin Hummus
Servings= 16
Ingredients:
· 2 tablespoons lemon juice
· 2 tablespoons tahini
· 3 cloves garlic
· 1 teaspoon salt
· 2 (15 ounce) cans garbanzo beans, rinsed and drained
· 2 teaspoons extra-virgin olive oil
· 1 (15 ounce) can pumpkin puree
· 1 teaspoon ground cumin
· 1/2 teaspoon cayenne pepper
· 1 pinch paprika
Directions:
1. Pulse lemon juice, tahini, garlic, and salt together in a food processor or high power blender until smooth. Add garbanzo beans and olive oil and pulse until smooth. Add pumpkin, cumin, and cayenne pepper; process until well blended.
2. Serve chilled (refrigerate at least 2 hours prior to serving) and garnish with paprika.