People are often shocked to know that, as a registered dietitian, I'm not a "salad person". In my mind, they are typically loaded with calories and not nutrition. But when a friend of mine introduced me to this Brussels and kale salad, I was hooked. It's nutritious AND delicious!
Brussels sprouts are what is known as a "cruciferous" vegetable. Aside from being known for gas formation (yep- be careful who you hang out with after eating these babies), cruciferous vegetables are also known to help with cancer prevention.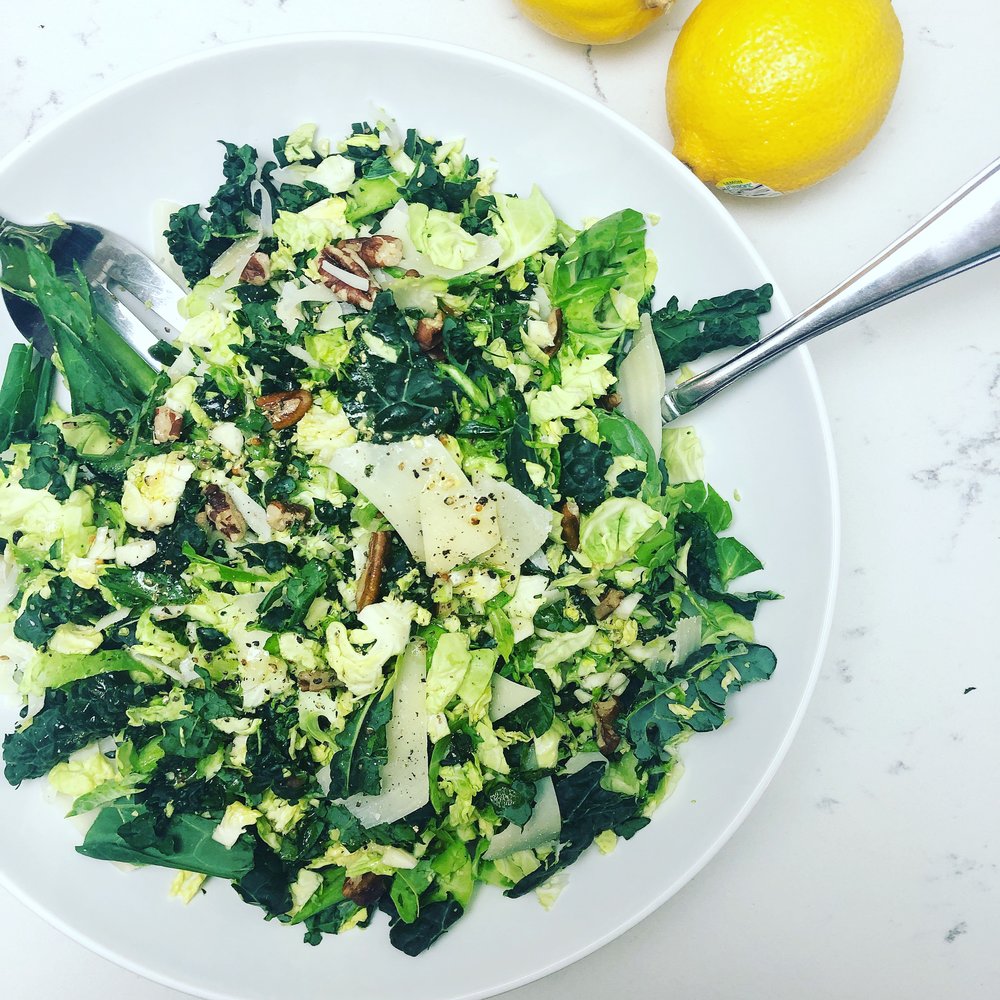 Walnuts contain more omega 3 fatty acids than any other nut! Omega 3s help to control blood triglyceride levels (hello heart health), inflammation (think arthritis and asthma), baby development, and much more. So why not throw a few into this bomb salad?
Salad dressings are typically packed with added fat and sugar, which is just one more reason that I love this salad. Absolutely no added sugar in this baby. And minimal added fat with just olive oil! The flavor is so clean and fresh, I could eat this dressing on just about anything!!!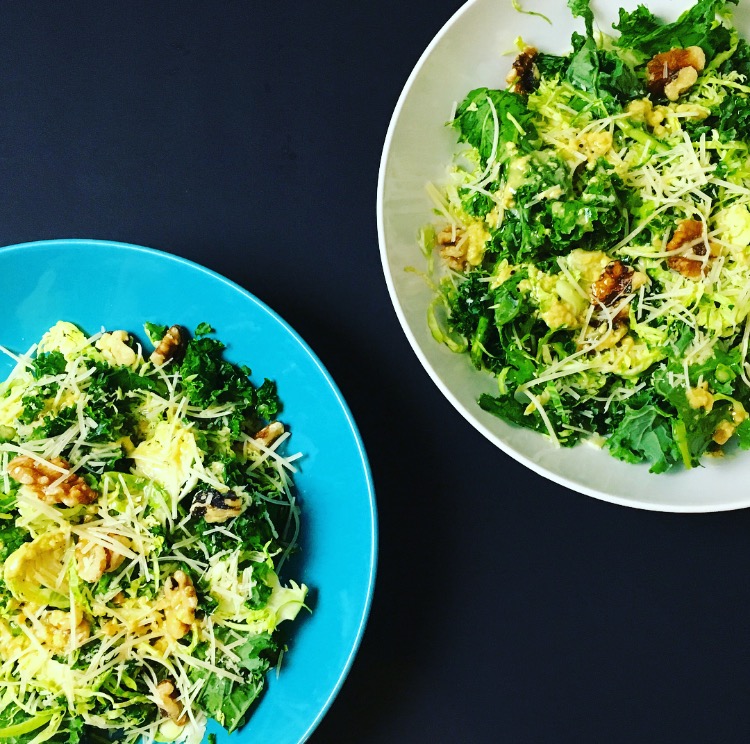 Brussels and Kale Salad
Servings: 6
Salad Ingredients:
• 1 pound Brussels sprouts
• 1 pound kale
• 1 cup walnuts
• 2/3 cup grated Parmesan
Dressing Ingredients:
• 1/4 cup fresh lemon juice (from about 2 lemons)
• 1/4 cup olive oil
• 1 Tbsp Dijon mustard
• 1 clove garlic, minced
• 1/2 teaspoon salt
• 1/4 teaspoon pepper
Directions:
1. Throw kale, Brussels sprouts, and 1/2 a Cup of the walnuts into food processor and pulse until shredded.
2. Mix all dressing ingredients in a bowl. Mix dressing with kale/Brussels mix.
3. Top with the remaining walnuts and cheese. Enjoy as a side or top with protein of choice as a meal.