Funny story: My husband and I were feeling lazy one night and didn't want to have to go to the store to get stuff for dinner. We decided to be "super creative" and throw whatever we had in the fridge together. Cue: Eggs a la marinara. So here is the funny part of this story. After telling a few of our friends about our creation, turns out this dish isn't a new creation after all. It's an Israeli breakfast dish called Shakshuka. No, that wasn't me sneezing. That's what it's called. But regardless of the origin or name, this stuff has become a staple in our household. It's simple and delicious. And of course healthy too!
I love cooked tomatoes (like marinara sauce) because it actually increases the lycopene, which is the SUPER antioxidant in your tomatoes! This dish also makes a great meatless Monday dish. Eggs provide a great source of protein while still keeping it "meatless."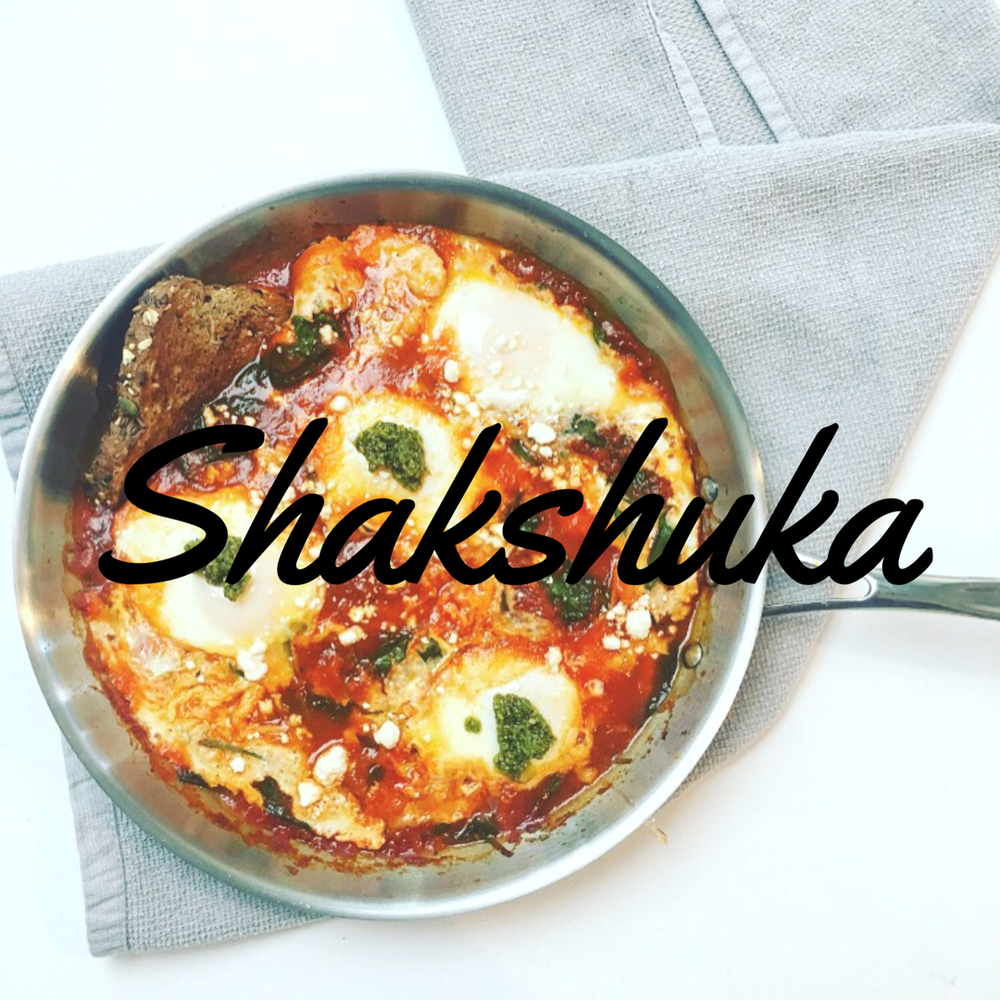 I have tried my Shakshuka on top of whole wheat English muffins and freekeh, and even just all by it's lonesome. You can eat this straight out of the skillet with a spoon or a piece of bread for dipping as well.
I couldn't wait to play with freekeh! In the world of food trends, freekeh is soon to top quinoa (if I'm correct in my predictions). So what is it? Well first, it's pronounced freak-ah. And it's a whole wheat product. It is young green wheat which has been toasted and cracked. Freekeh is loaded with protein and fiber (which is what made quinoa such a super star, but this grain has got it beat!). One thing to note- it is not gluten-free. So for all my celiacs out there- steer clear.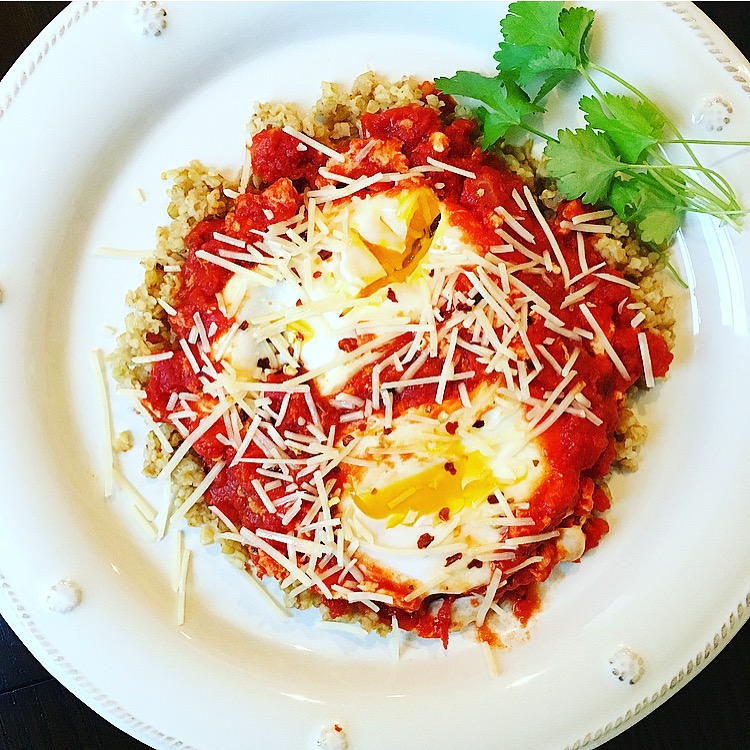 Shakshuka
Servings: 2
Ingredients:
• 1 cup marinara sauce
• 4 eggs
• 1/4 cup Parmesan cheese (optional if dairy free)
• Red pepper flakes to taste
• 1 cup cooked freekeh or 2 whole grain English muffins (toasted)
Directions:
1. Simmer your favorite marinara sauce in a sauce pan for 5-7 minutes.
2. Crack eggs over sauce and cover pan until cooked to desired "runny-ness." For me, this is about 7 minutes.
3. Top with red pepper flakes and cheese of choice (I used Parmesan).
4. I serve it on top of a toasted whole wheat English muffin or freekah.