HAPPY SPRING! -Love, Denver.
Nothing could have surprised me more than 24 inches of snow on this "spring" day than this HUGE box of KIND bars on my porch! I can't wait to try every flavor while sitting on my couch today (JK I would never eat all of them at once …). Thank you KIND!!!!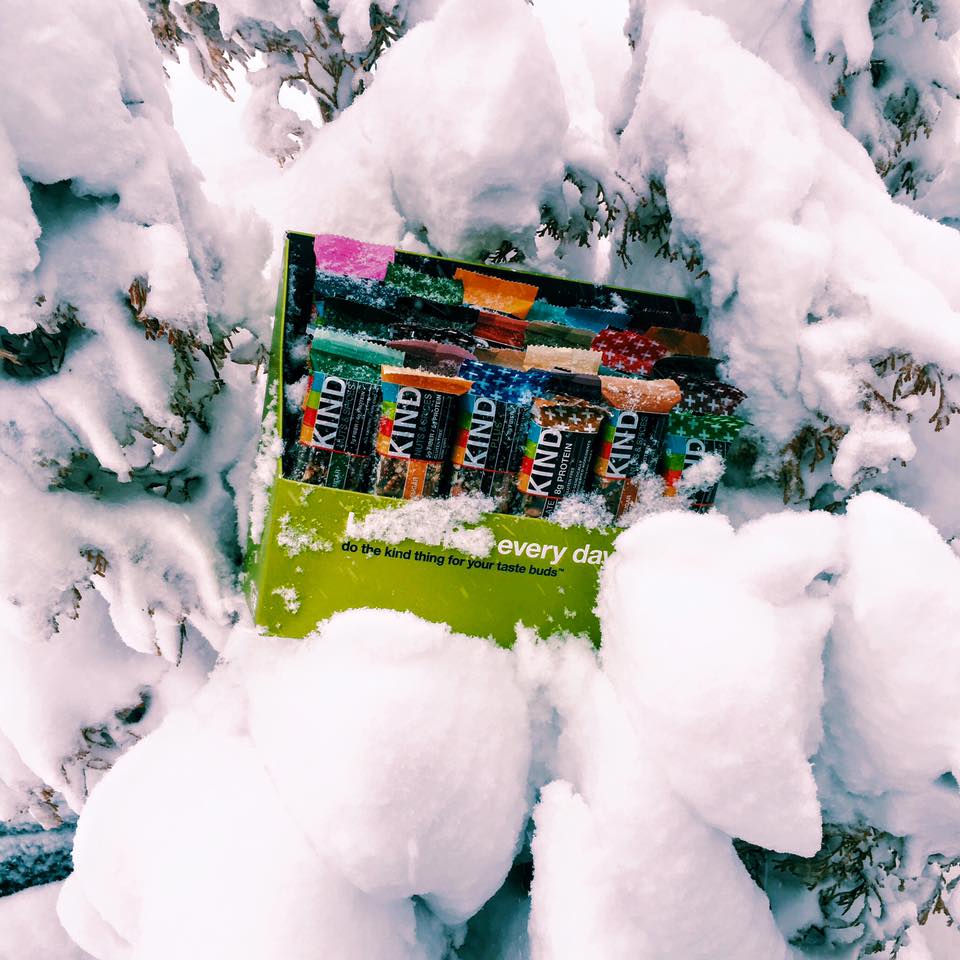 Bars are tough to find in good quality. I look for bars whose ingredients I can pronounce, who have at least 4 gm of protein, and less than 10 gm of sugar. KIND bars are one of my favorites of them all. They not only meet my "requirements," but they also taste great! I have a huge box if anyone wants to stop by, say hi, and share a KIND bar haha! Oh, and Bella loves them too.