Happy Easter!!! Cake cake cake cake cake. Pound cake! I don't often indulge in multiple pieces of cake in a day, but when I do, I do it BIG. This pound cake is a Marek (my maiden name) family favorite. This cake is not for the light-hearted. There is nothing "healthy" about it. But my goodness it is good! And if you're not eating everything in moderation, you're not livin'.
Traditionally, this cake was called a pound cake because it had a 1:1:1:1 ratio of using a pound each of butter, flour, eggs, and sugar. This Southern recipe has been modified a bit from that to fit our taste, but a lot of recipes out there still utilize that 1 lb ratio! A tip is to make sure all ingredients are room temperature.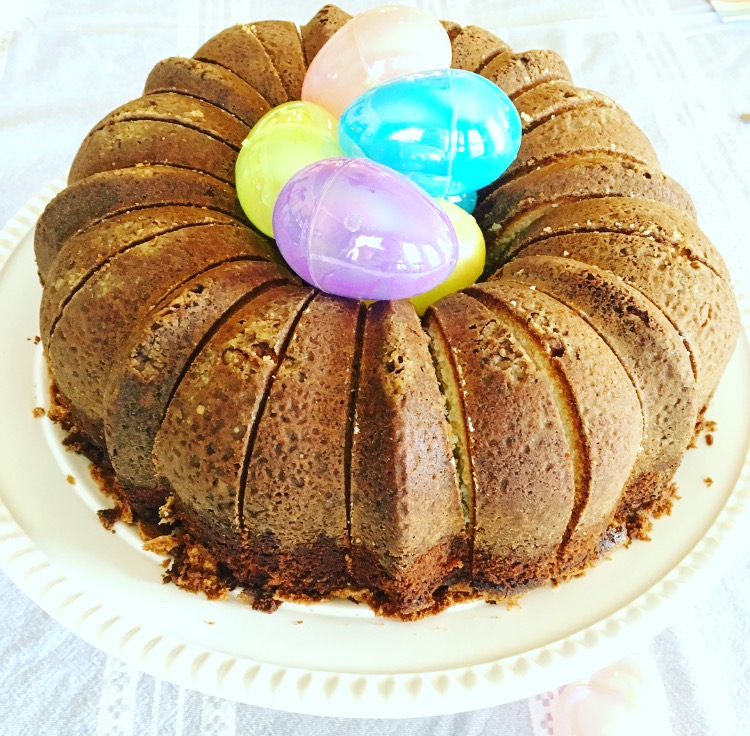 If you want to top with homemade whip cream like we did, whip together 1 pint whipping cream, 1 heaping teaspoon vanilla, and 3 Tablespoons sugar (to taste).
Pound Cake
Ingredients:
3/4 pound butter
2 3/4 cup sugar
1 1/2 teaspoon vanilla
2 Tablespoons lemon juice
Zest (rind) of whole lemon
7 eggs
3 cups sifted flour (sifted)
Directions:
Preheat oven to 350 degrees.
Grease and flour pan.
Cream butter and sugar in a large bowl.
Beat in vanilla, lemon, and eggs, adding just 1 egg at at a time.
Slowly beat in flour.
Bake for 1 hour to 1 hour 15 min until cooked in center.
Top with homemade whipped cream and fresh strawberries (or topping of your choice), and enjoy!