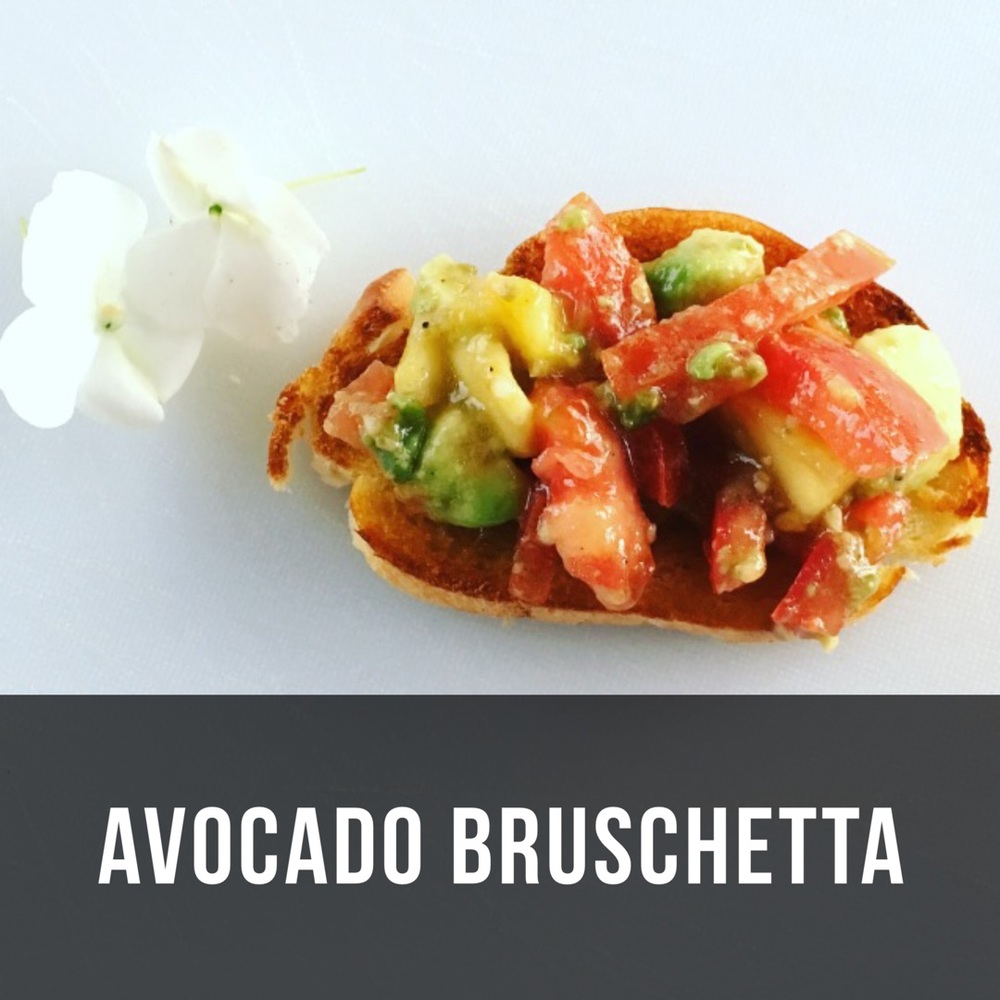 Trying to pretend I live in California on this snowy "spring" day. Avocado bruschetta anyone? I love to throw avocado in mine too because, why not? And yes, that is WHITE bread. THE HORROR!!! Think: antioxidants, healthy fats, lycopene, vitamin A,C, E, and potassium. What's not to love?
This dish works great as a snack or appetizer. I love bruschetta because it contains all of my favorite foods (minus oatmeal and peanut butter, obviously), and it's GOOD for you! Who knew that was possible?!
Tomatoes are packed with potassium, vitamins A, C, and E, fiber, and the powerful antioxidant lycopene. The best part about throwing in avocado and olive oil into this mix is that studies show that fats help to increase absorption of the antioxidants in the tomatoes! Win win!
Olive oil and avocado are both great sources of monounsaturated fats. These fats have been shown to improve heart health. Sounds nice to me! They also taste great so.. duh. And healthy fats help to keep you feeling full for longer, so you're less likely to overeat later on. That works well for people who want to avoid over-eating (i.e. everyone).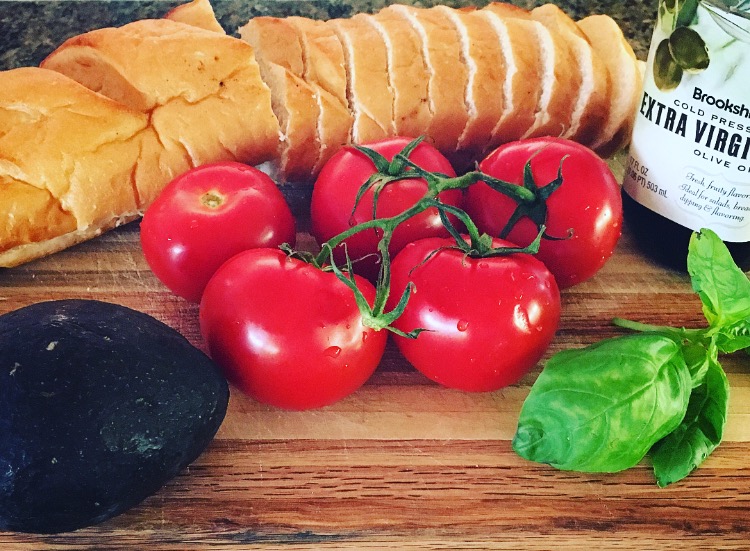 Avocado Bruschetta
Ingredients:
5 large tomatoes, chopped
1 avocado, chopped
1 Tablespoon olive oil
1 large bunch fresh basil, chopped
Salt and pepper to taste
Toast of choice (I used baguette this time, but I typically spoon it onto whole wheat crackers)
Optional: I had some extra pineapple on hand, so I threw that into mine this time as well! SO GOOD.
Directions:
Combine tomatoes, avocado, olive oil, basil, salt, and pepper.
Toast bread. Can toast it dry or with olive oil and garlic powder.
Spread tomato mixture onto bread. Enjoy your lycopene!!