I'm from the south which only means one thing… I love deviled eggs. But the "devil" in them is their added mayo and, therefore, fat and cholesterol. In typical RD fashion, I took it upon myself to create a healthier deviled egg. And of course I had to add avocado to spice it up a bit from your typical deviled egg.
These eggs are great for picnics or cocktail parties. It's my Marek family tradition to serve them at Easter every year (but you better believe they aren't making this healthy version…).
I was curious as to where the name "deviled" came from in this dish. According to the History Channel, the first known printed mention of 'devil' as a culinary term appeared in Great Britain in 1786 in reference to dishes including hot ingredients or those that were highly seasoned and broiled or fried. By 1800, deviling became a verb to describe the process of making food spicy. So there you have it! My little history lesson of the day.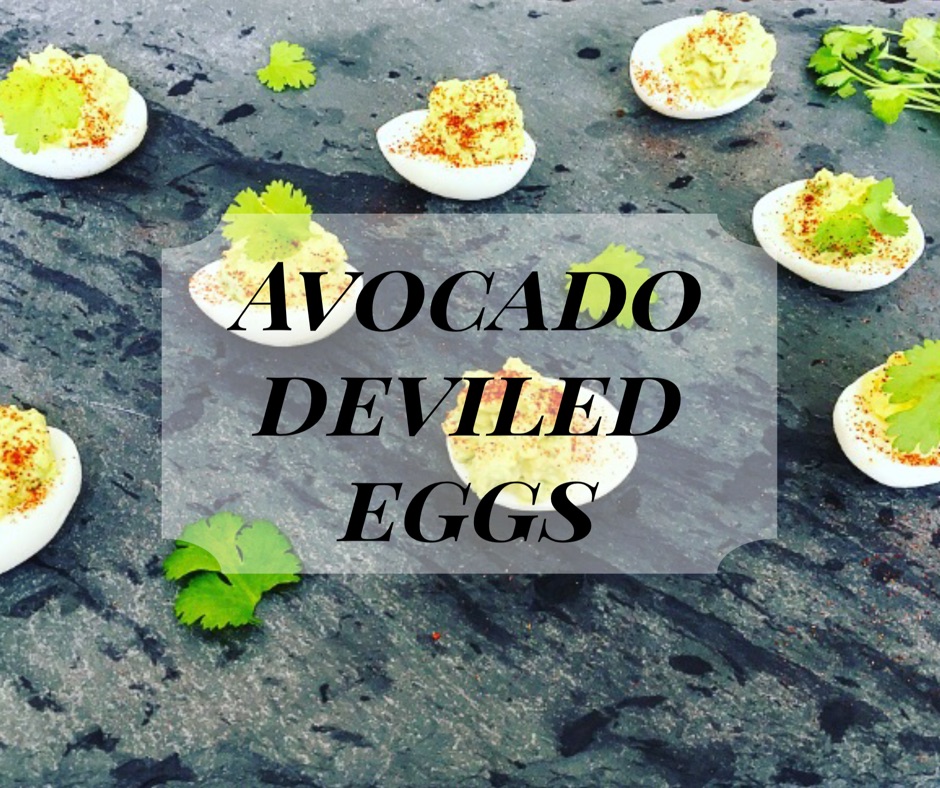 Avocado Deviled Eggs
Ingredients:
12 hard-boiled eggs, peeled and cut lengthwise
2 avocados
1 Tablespoon yellow mustard
½ cup plain Greek yogurt
2 Tablespoons lemon juice
¼ teaspoon salt
¼ teaspoon pepper
Paprika to taste
Directions:
1. Remove yolks from eggs and place into a food processor (I did mine by hand because I like my eggs a little chunky- just completely personal preference!).
2. Add avocado, mustard, yogurt, lemon juice, salt, and pepper into food processor.
3. Blend until smooth.
4. Using a spoon (you can also use a resealable plastic bag with the corner cut off to pipe the mixture into your egg whites), scoop the mixture into each egg white.
5. Top with paprika. Enjoy a little taste of the south!