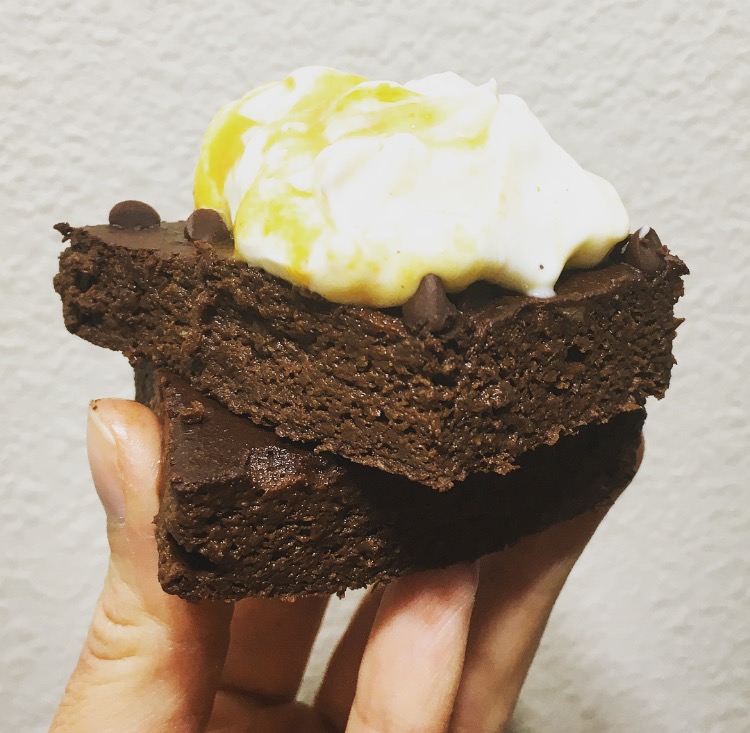 I'm into these two ingredient desserts, if you can't tell. Two ingredients means super easy. And super cheap. And typically super healthy. And super quick to make. And… should I keep going? These brownies have no added fat, sugar, salt… anything really. Just packed with potassium, fiber, antioxidants, and anti inflammatories.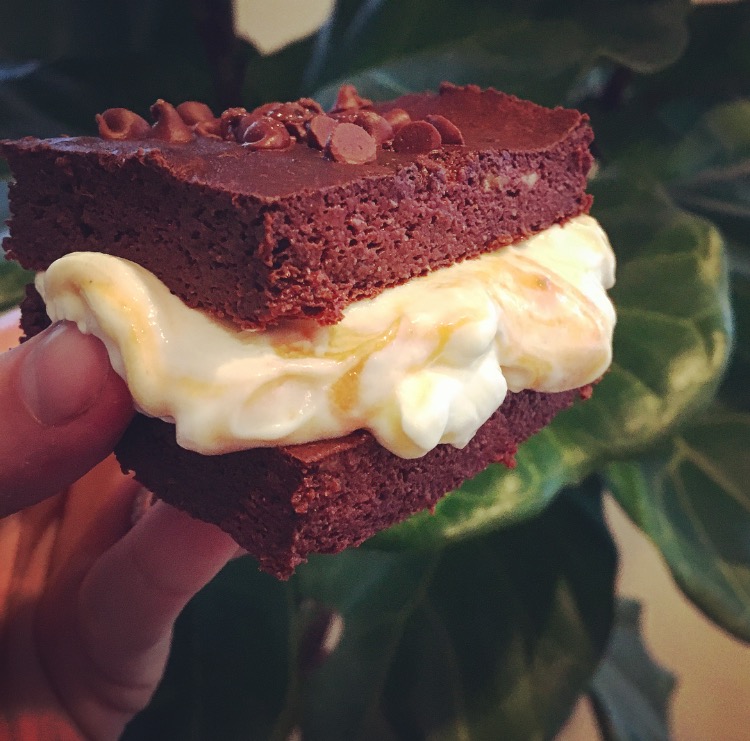 Ingredients:
3 ripe bananas
1/2 cup cacao (or cocoa) powder
Directions:
1) Puree bananas and stir in cocoa powder.
2) Option: add 1/2 tsp baking powder to make brownies fluffier.
3) Bake for 15 minutes at 350 in a 4×4 glass dish.
4) Let cool before serving.
I served mine up with a little vanilla Greek yogurt and of chocolate chips (wouldn't want to be TOO healthy, ya know? Let's just say these didn't last long at my house.