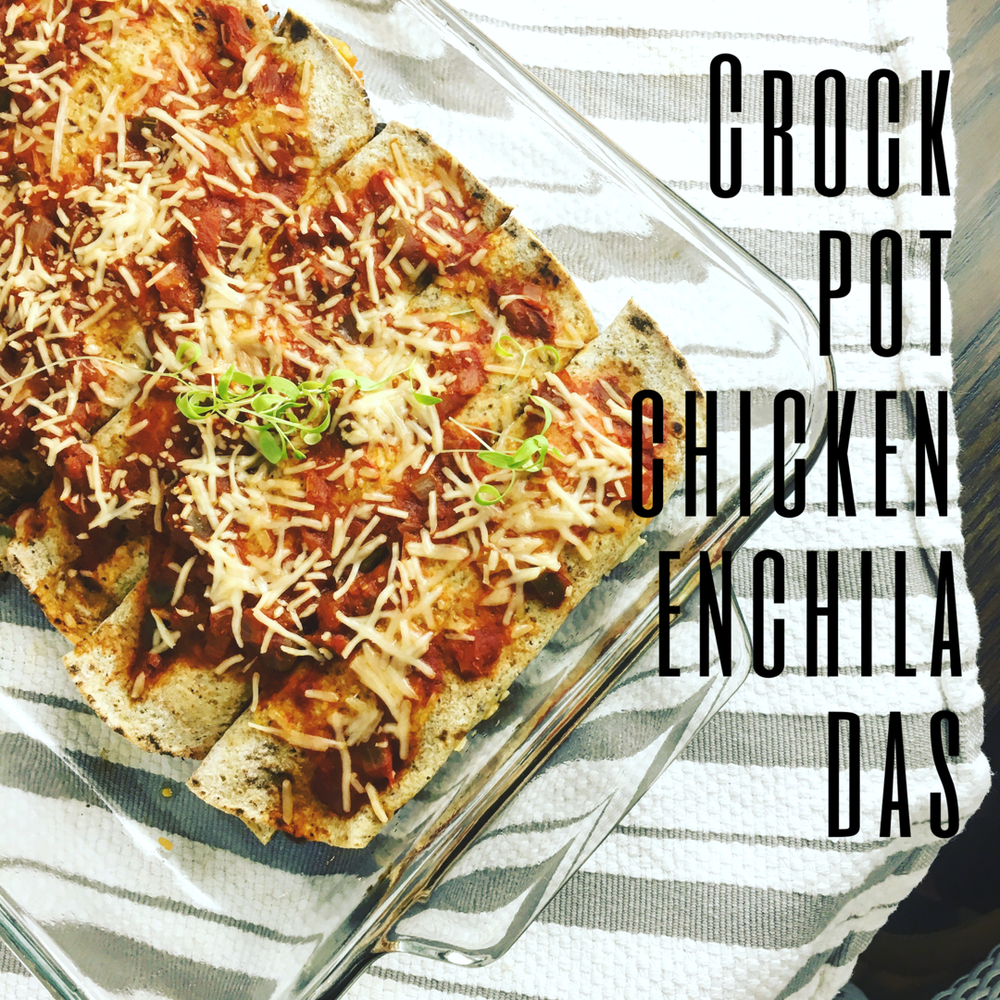 I'm from Texas, so it's only natural that I LOVE Mexican food. Like… LOVE. And living in Colorado, I miss it. It's just not the same here. Are you crying for me yet? So not only have I had to take the responsibility upon myself to learn how to cook good Mexican food, I have also had to find a way to make it healthy. And I did just that with this recipe.
Anything I can make in my crock pot, I do. It's easy and, let's be honest, with a full time job I don't have the time to cook every night! So I'm all about a tool that will basically do the cooking for me. And in bulk. Because I'm all about leftovers.
So what makes this a "healthy" dish? Well first off, it is made with whole grains vs refined grains (which enchiladas are traditionally made out of). That way you are getting added fiber, B vitamins, and a lower glycemic index. This is also made with white meat chicken vs dark, which makes this dish lower in calories and saturated fats. I threw in extra veggies to bulk up the fiber and vitamin content. To finish, I topped this dish with high vitamin C, high lycopene, low calorie salsa vs the traditional calorie and saturated fat laden sour cream sauce. Easy, tasty, AND healthy!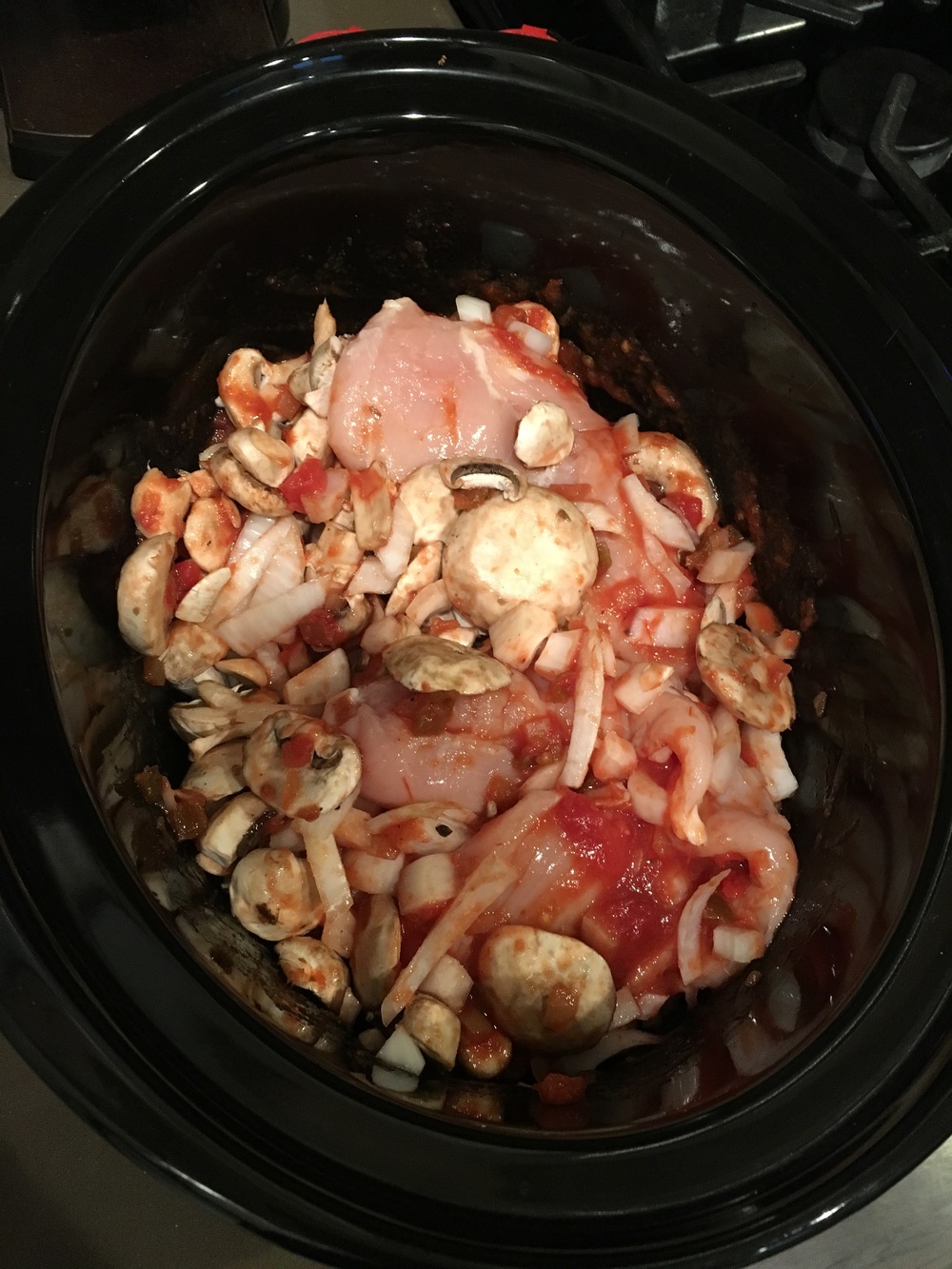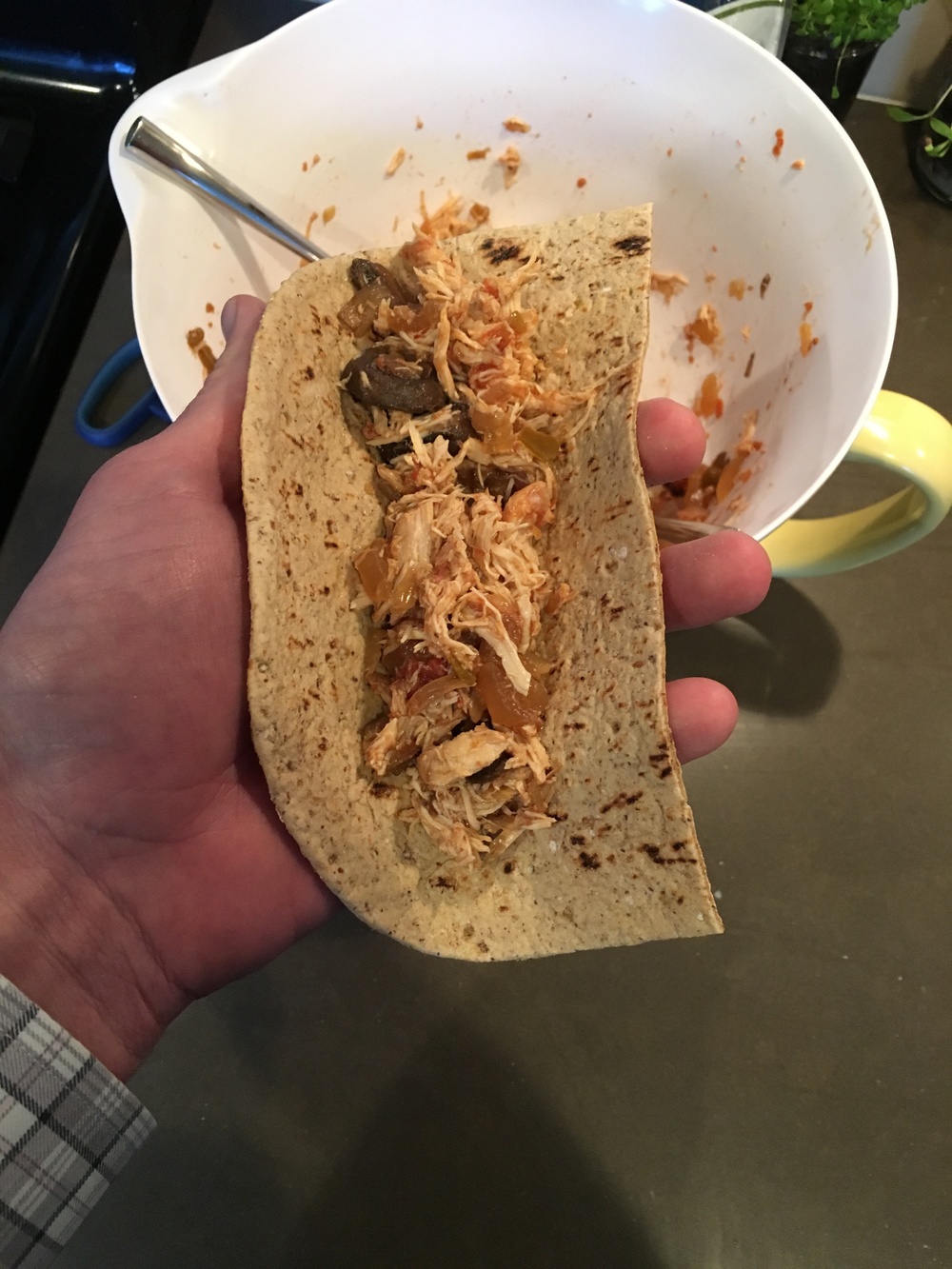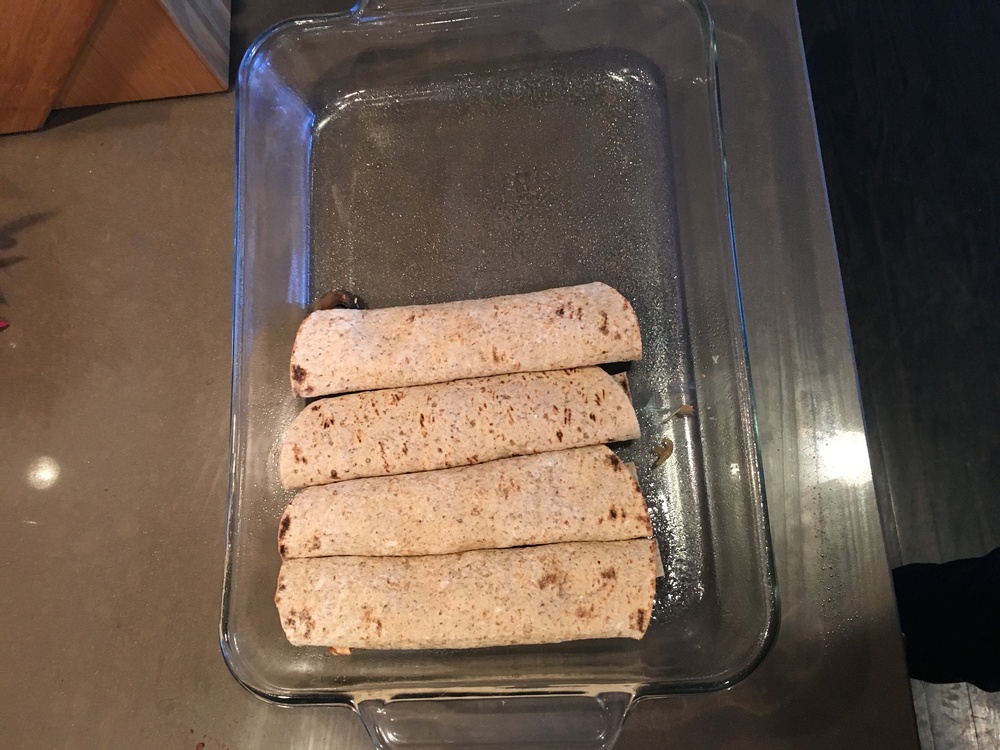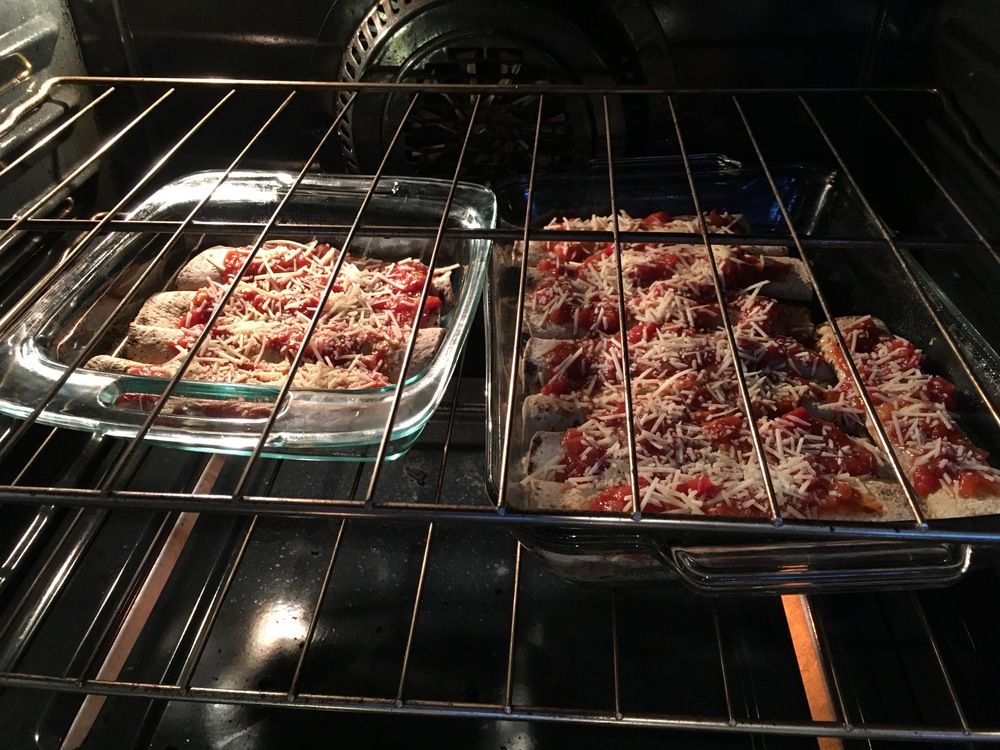 Crock Pot Chicken Enchiladas
Ingredients:
1.5 lbs boneless, skinless chicken breasts
32 oz salsa or picante of choice, split into 2
1 cup mushrooms, chopped
1 onion, chopped
1 package Flatout tortillas (or other whole wheat or whole corn tortillas)
1/4 C cheese of choice
Directions:
Place chicken, 16 oz (half) of the salsa, mushrooms, and onion into crock pot.
Cook on low for 7-8 hours. Shred meat with a fork when done.
Cut Flatout tortillas in half, lengthwise.
Preheat oven to 350.
Fill each tortilla half with meat mixture, avoiding excess liquids.
Roll each wrap lengthwise and place into a glass baking dish.
Top with remaining salsa and cheese.
Bake for 10 minutes or until cheese has melted.