Homemade chips for a Friday night. Okkkkkk! Obviously served with guac and salsa. Recipe you ask? Easy.
I love chips and dip just as much as the next guy, but my tummy ache (and sometimes admittedly guilt) after a chip fest isn't my favorite. I decided to take matters into my own hands today. I had some leftover Flatout Flat Bread that I knew would go bad if I didn't use them. So guess what? I used them. And it was glorious.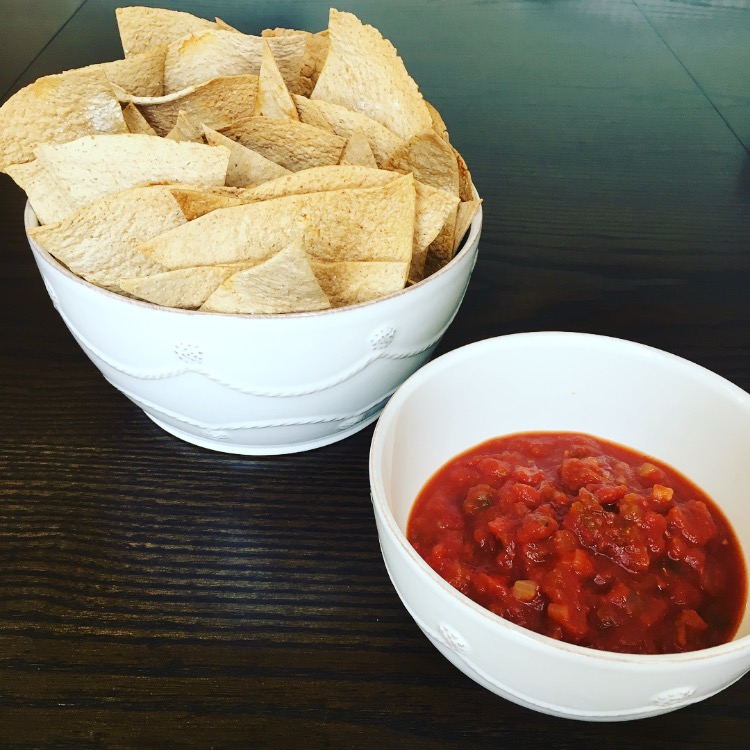 Homemade Healthy Tortilla Chips
Ingredients:
Flatout Bread (or other whole wheat tortillas)

Lime juice

Salt
Recipe:
Preheat oven to 350.

Cut tortillas up into bit size slices. Place on baking dish.

Lightly drizzle with lime juice and salt.

Bake for 10-12 minutes or until lightly browned.

Your homemade chips and guac are served!!! And this time without the side of guilt!