My husband and I are all about fun, new breakfasts on Saturday mornings. This Saturday was no exception. These pancakes literally have TWO ingredients! And they are packed full of protein and fiber to fuel your weekend morning of sitting on the couch (just kidding….). If my husband can make these, anyone can (promise).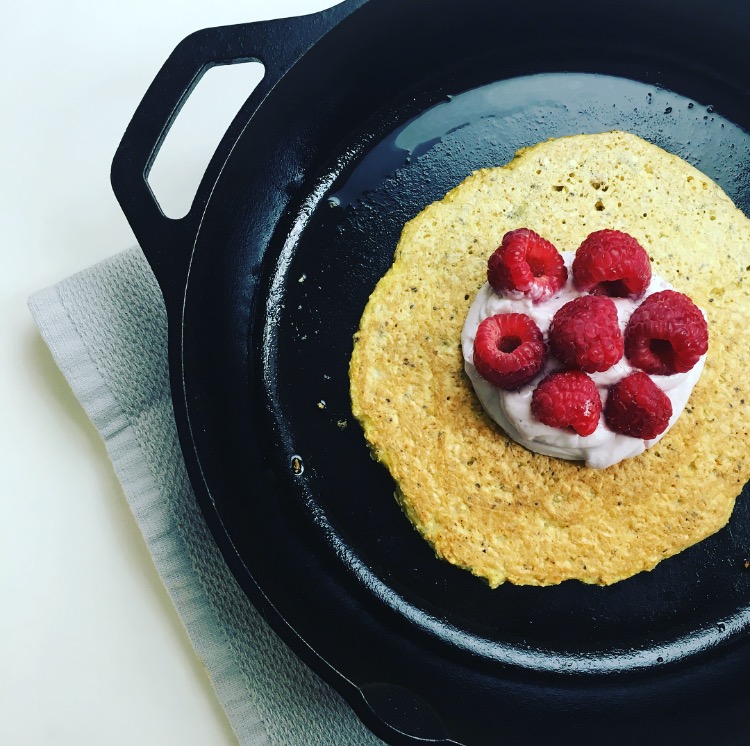 Easy Oatmeal Pancakes
Ingredients:
1 Love Grown super oats packet (or 1/3 C old fashioned oats of choice)
1 egg
Toppings of choice
Directions:
1) Mix together oats and egg in a bowl.
2) Heat a greased cast iron skillet over medium heat.
3) Pour in batter, making one large pancake or 2 smaller pancakes.
4) Brown on both sides.
5) Top with toppings of your choice and enjoy! I used plain Greek yogurt and raspberries.