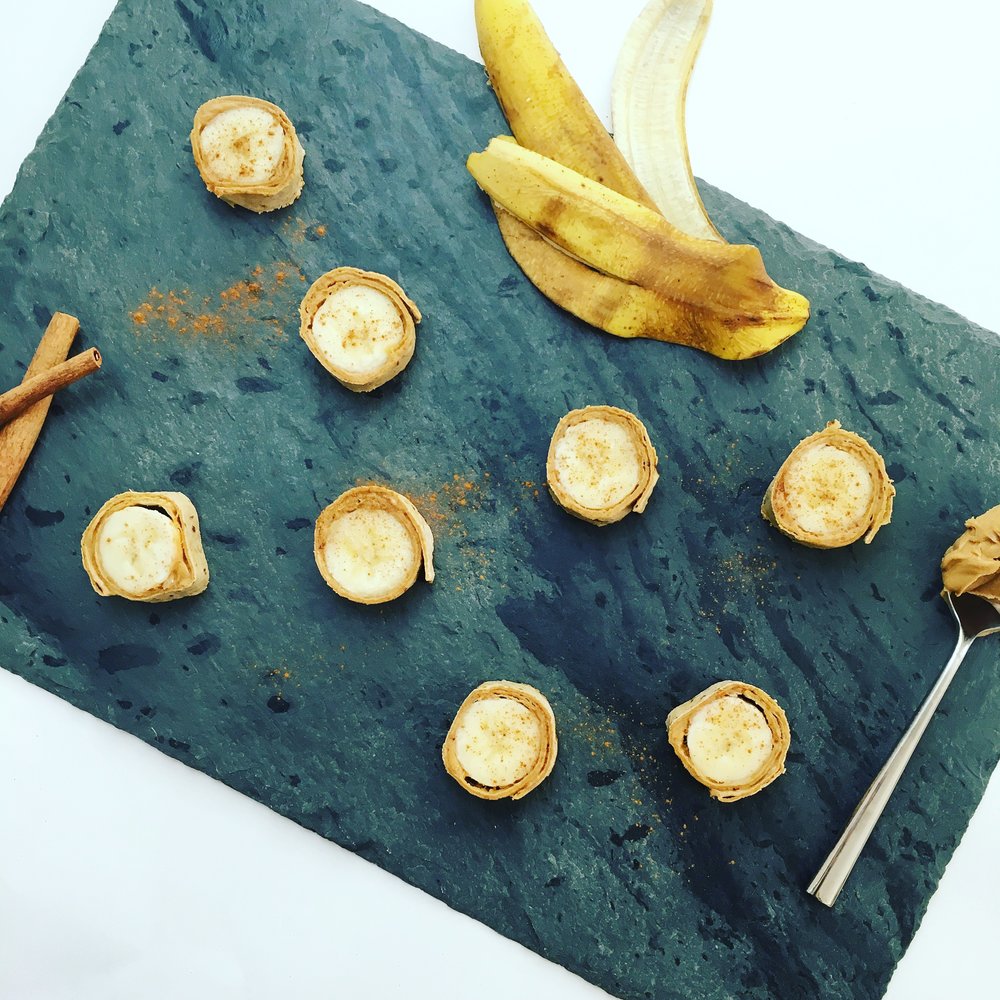 I have made this recipe both as a snack and a light lunch, and both were fab. If you know me at all, you know that I LOVE peanut butter. I pretty much survive off of the stuff. It's a cheap, easy source of heart healthy monounsaturated fats and protein. Since it's packed with these fats and proteins, it keeps me feeling full for long (which is tough to do for a constantly hungry girl like myself). These are also a great treat for kiddos for a school lunch as well. My mommy friends swear by them! These banana pinwheels are also on a whole grain Flatout wrap, which is Registered Dietitian approved. I am pretty obsessed with these wraps. They are whole grain, high fiber, high protein, and low calorie. Now THAT'S what dietitian's dreams are made of.
Banana Pinwheels
Ingredients:
1 Multigrain Flatout Bread, lightly toasted
2 Tablespoons natural peanut butter
1 medium banana, peeled
Cinnamon to taste
Directions:
Spread peanut butter onto lightly toasted Flatout, spreading evenly to the edges.
Place banana on long end of the Flatout and roll the wrap tightly.
Sprinkle with cinnamon to taste.