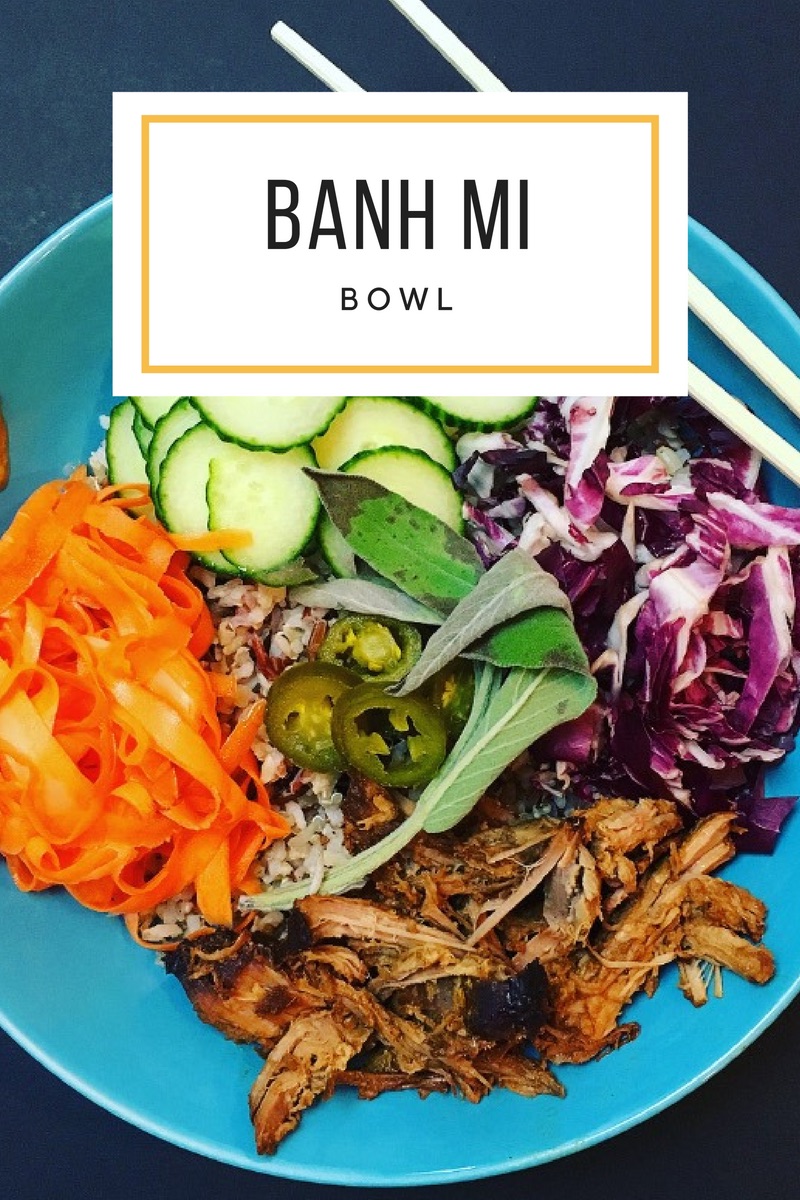 I had the discussion the other day with friends: what foods are truly "American"? First we said hamburgers (nope- German), then we said pizza (nope- Italian), then chicken nuggets (gosh I hope this isn't the only food we can claim). The Vietnamese definitely have a food they can claim. Enter: the banh mi sandwich. Pulled pork, pickled carrots, cucumbers… all lusciously sandwiched between a huge bun that's not only high calorie and full of refined carbs, but in my opinion it masks the beautiful flavors between it! This conflict has haunted me for years, so imagine my surprise when I came across this recipe from www.skinnytaste.com. A banh mi in the form of a bowl versus a sandwich!? Higher fiber (it uses brown rice- duh), lower calorie (no mayo based sauces, fatty meats, or high calorie buns), this is a bowl you'll want over and over again (or maybe that's just me).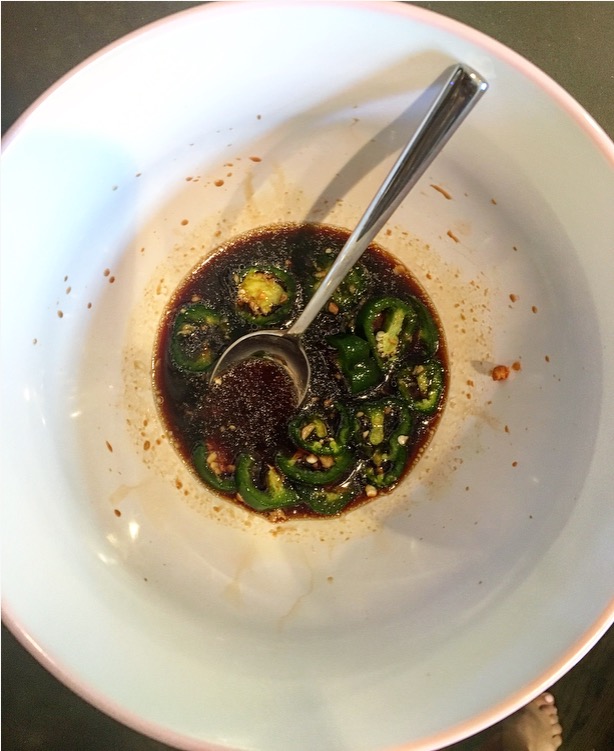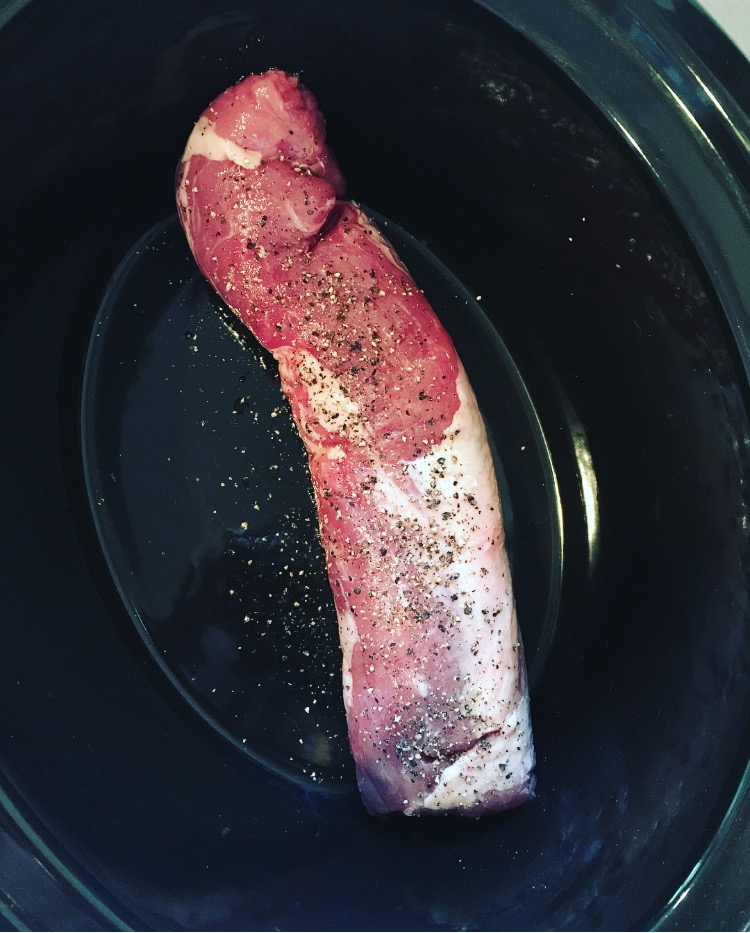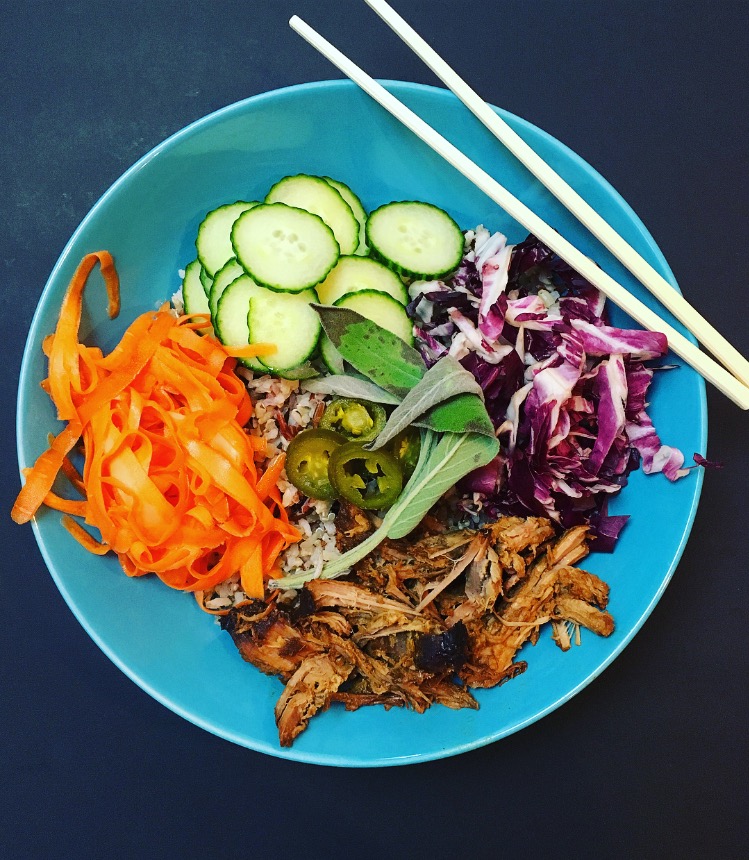 Banh Mi Bowl
Ingredients:
For the pork:
1 pound pork tenderloin
1/4 teaspoon kosher salt
1/8 teaspoon freshly ground pepper
3 cloves crushed garlic
1 jalapeno, sliced
1/4 cup reduced sodium soy sauce
1 tablespoon brown sugar
For the pickled carrot:
6 tablespoons distilled white vinegar
1/4 cup sugar
1/4 teaspoon salt
1 cup shredded carrots
2 radishes, cut into matchsticks
For the bowls:
3 cups cooked brown rice
1 cup shredded red cabbage
1 cup thinly sliced English cucumbers (about ½ small)
1 small jalapeno, thinly sliced
1/4 cup cilantro leaves
Directions:
Season the pork with salt and pepper and place into the slow cooker. Combine the garlic, jalapeno, soy sauce and brown sugar and stir to dissolve, pour over the pork. (NOTE: If your slow cooker runs hot, add 1/4 cup water). Cover and cook on low for 6 hours until the pork is very tender, turning once half way through if desired. When the pork is ready, shred the meat. Reserve the sauce.
Meanwhile, while the pork is cooking, make the pickled carrots and radish: In a medium glass bowl, combine the vinegar, sugar and salt and stir until dissolved. Add the carrots and radish and let it sit for about 30 minutes. Drain well and refrigerate until ready to use.
To assemble the bowls, place 3/4 cup rice in each bowl, top each with about 2 1/2 oz pork, drizzle with 2 tablespoons of the reserved sauce then top with the 1/4 cup shredded cabbage, 1/4 cup pickled carrots, 1/4 cup cucumber, sliced jalapenos and cilantro.
Nutrition Information:
Yield: 4 Servings, Serving Size: 1 bowl
Amount Per Serving:
Calories: 353
Total Fat: 5.5g
Saturated Fat: g
Cholesterol: 77mg
Sodium: 696mg
Carbohydrates: 46g
Fiber: 4.5g
Sugar: 8g
Protein: 29g