I have to start out this post by saying that I give all credit to my snuggley, squishy husband. I work late every Tuesday teaching my weight loss class. This doesn't leave much time in the evenings for us to chill, watch The Mindy Project, eat chocolate… super important stuff like that. This particular night I got home around 7:30pm to a wonderful but unusual (in the sense that it doesn't happen often) smell. To my delight, my husband Michael had whipped up this amazing dish for us. He knows how to make me happy: veggie filled, calorie controlled, lean proteins… a dietitian's dream.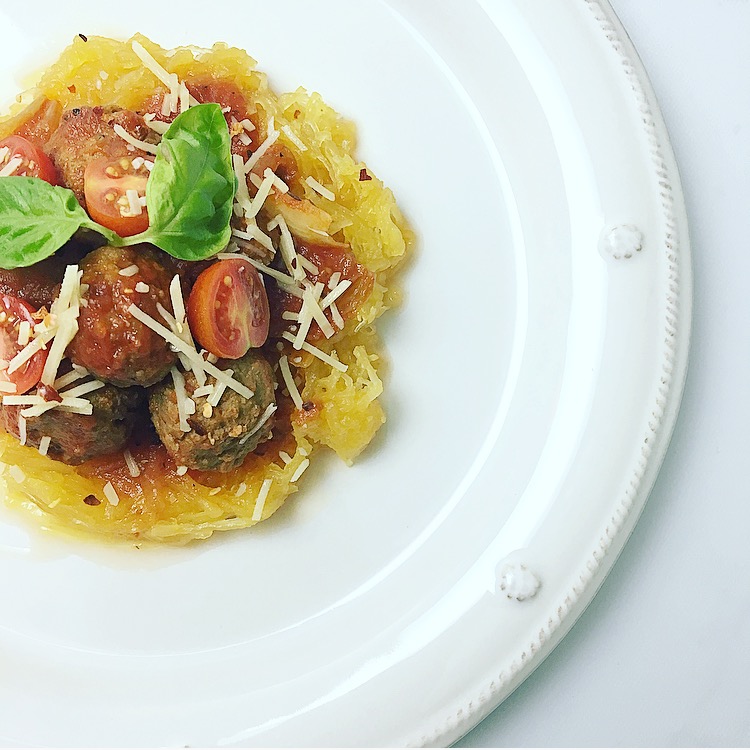 The best part about this meal is that it was all whipped up in the crock pot! In other words, it's likely that I'll make it again because it was simple (#lazy). He even used pre-made meat balls (I really like and recommend Al Fresco chicken meatballs. They are also gluten-free for those who are concerned).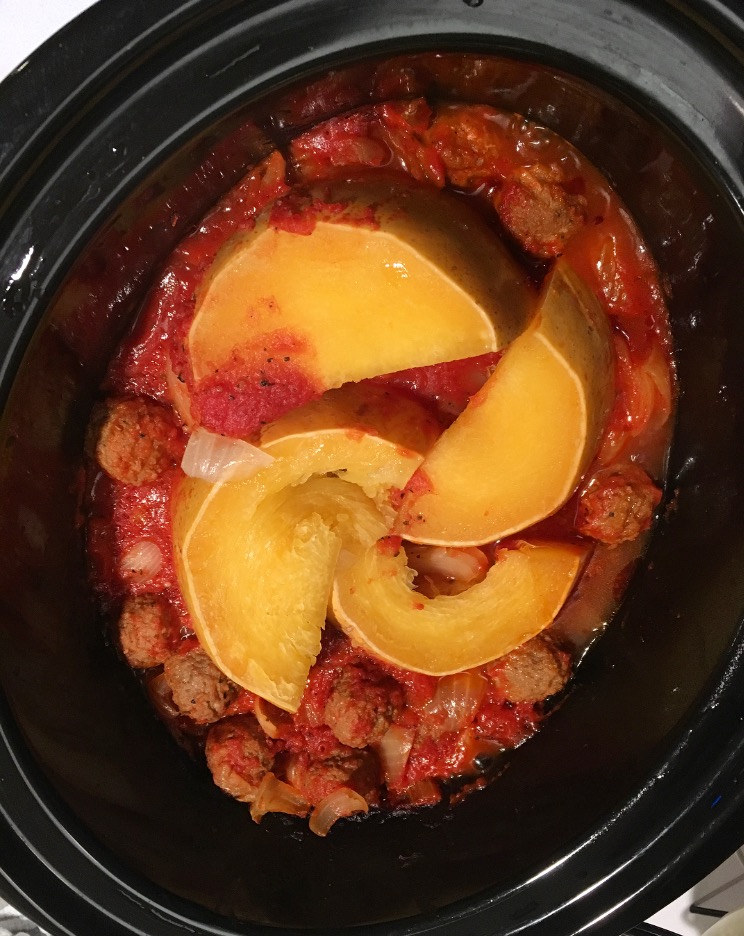 This recipe makes cooking your spaghetti squash so simple. I have traditionally cooked spaghetti squash either in the oven or microwave, but this recipe cooks it right in the crock pot with the other ingredients! Spaghetti squash makes a great replacement for your traditional rice or pasta. It is lower calorie (just 42 calories per cup versus 220 per cup of cooked pasta), lower carb, higher fiber, and higher vitamin C. Plus, the taste is great!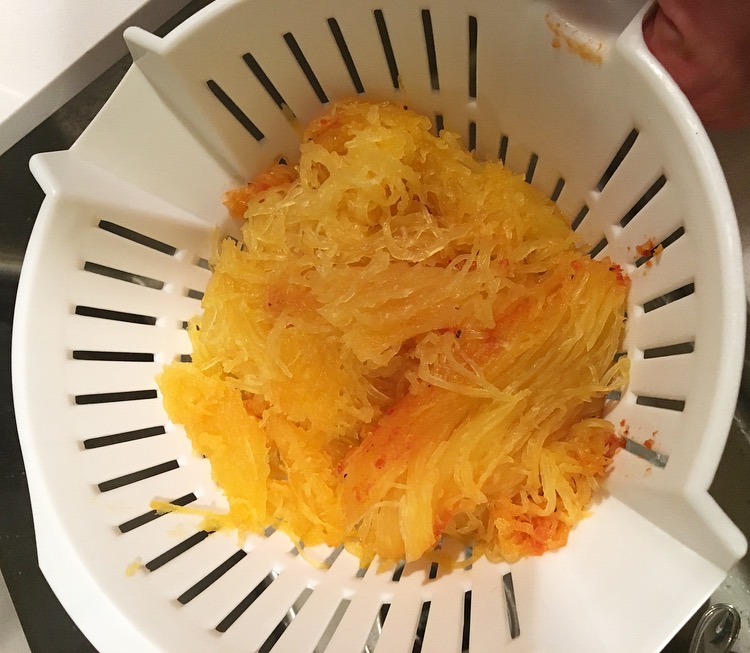 Michael found this recipe on http://alldayidreamaboutfood.com.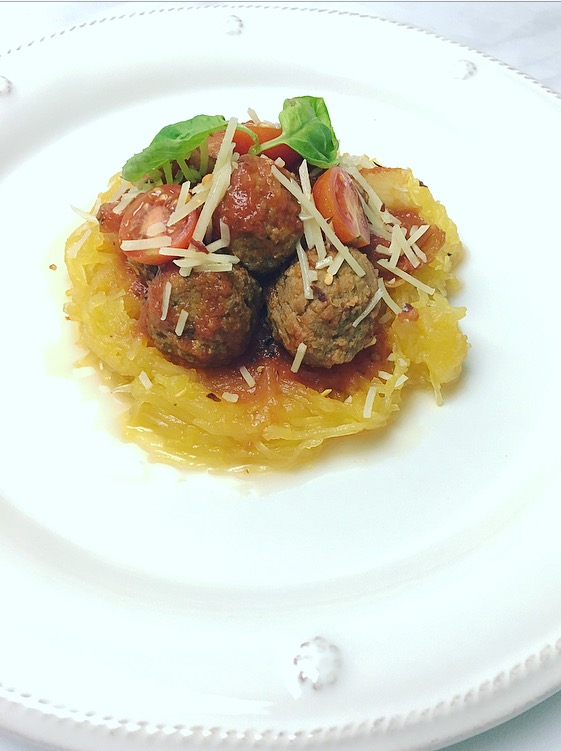 Crock Pot Spaghetti Squash and Meatballs
Yield: 4 servings
Prep Time: 10 minutes (Total Cook Time: 3-7 hours)
Ingredients:
1 medium spaghetti squash
1 1/2 cups crushed tomatoes
1/2 tsp salt
1/2 tsp garlic powder
1/4 tsp pepper
1/4 tsp dried oregano
16 gluten free chicken meatballs such as Al Fresco
2 tbsp olive oil
Additional salt, pepper, red pepper flakes, Parmesan, and basil to taste
Directions:
Cut spaghetti squash in half, crosswise. Place in the bottom of a 6 quart slow cooker, cut-side down.
In a processor or blender, combine tomatoes, salt, garlic powder, pepper and oregano. Puree until smooth. Pour into bottom of slow cooker.
Place meatballs over tomatoes, around spaghetti squash. Cook on low for 6 to 7 hours or on high for 3 to 4 hours.
Using tongs and kitchen gloves, remove spaghetti squash from slow cooker. Scoop out seeds and discard. Scoop out flesh into a sieve or colander and let drain a few minutes to reduce moisture. Transfer to a bowl and toss with olive oil.
Divide between 4 plates and top with sauce and meatballs.