I would venture to say that the #1 complaint I get from clients is that eating healthy "takes too much time." Well I am here to prove to you that just isn't true! I have a full time job, work this blogging gig on the side, volunteer, keep a nice home for my hubby and I…. I could go on but I know you didn't come here to read how busy I am. But point in case being that you better believe that I don't have the time (nor do I want to) to spend hours in the kitchen cooking. Yet I still eat healthy. How? Because healthy eating doesn't have to take time! And this recipe is the perfect example of that.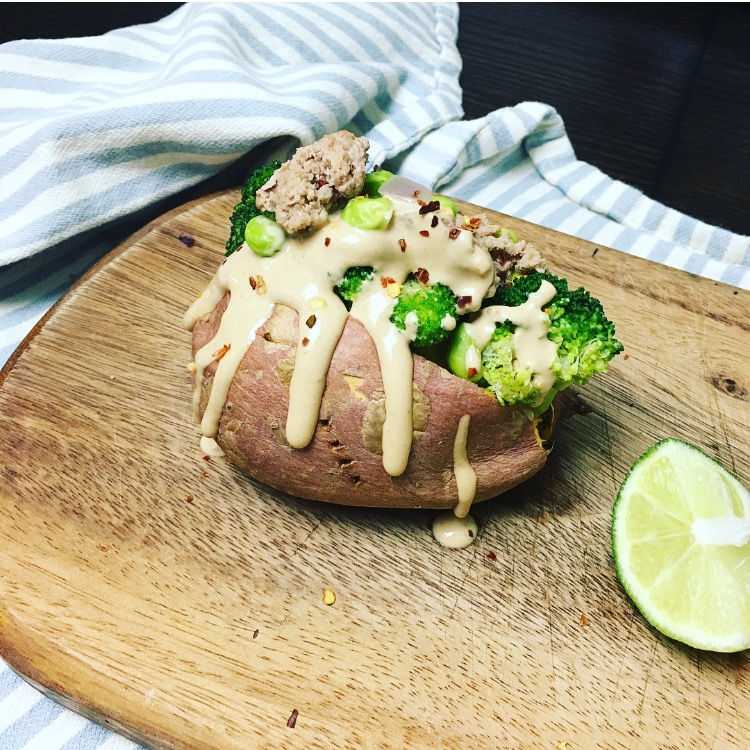 I added ground turkey because, well, I like meat. But you could absolutely skip the meat and just do the veggies and edamame. Edamame is a great source of plant based protein. And not only is it a great source, but it's one of the few plant based sources of "complete" protein, meaning that it contains all 9 essential amino acids. Not to mention it's super tasty and easy. I buy the frozen, de-shelled bags. Throw 'em in the microwave and, boom, they're ready to eat. Doesn't get much better than that!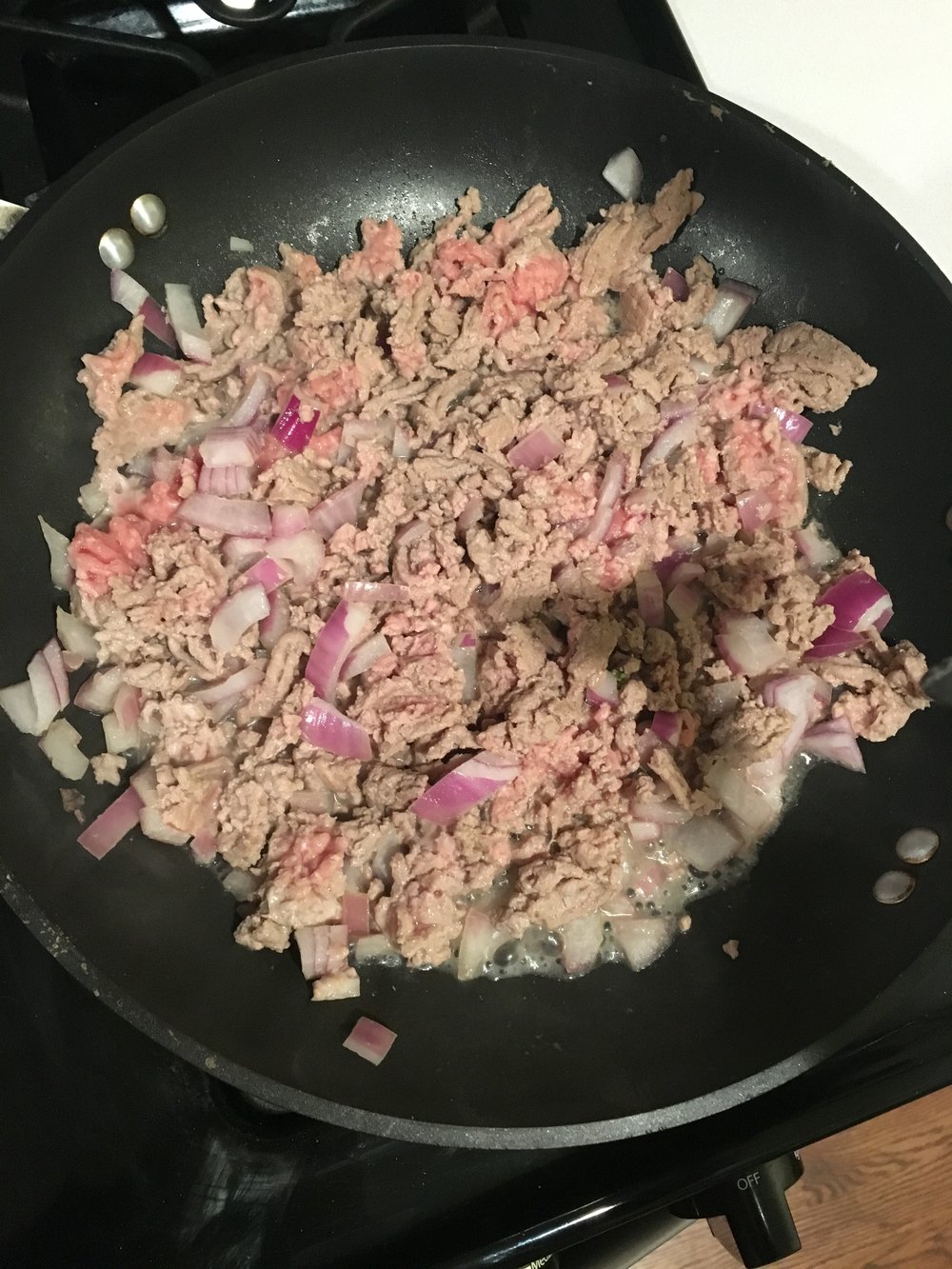 I had extra onions sitting around so I threw those into my meat as well, but this is not necessary to have an awesome dish.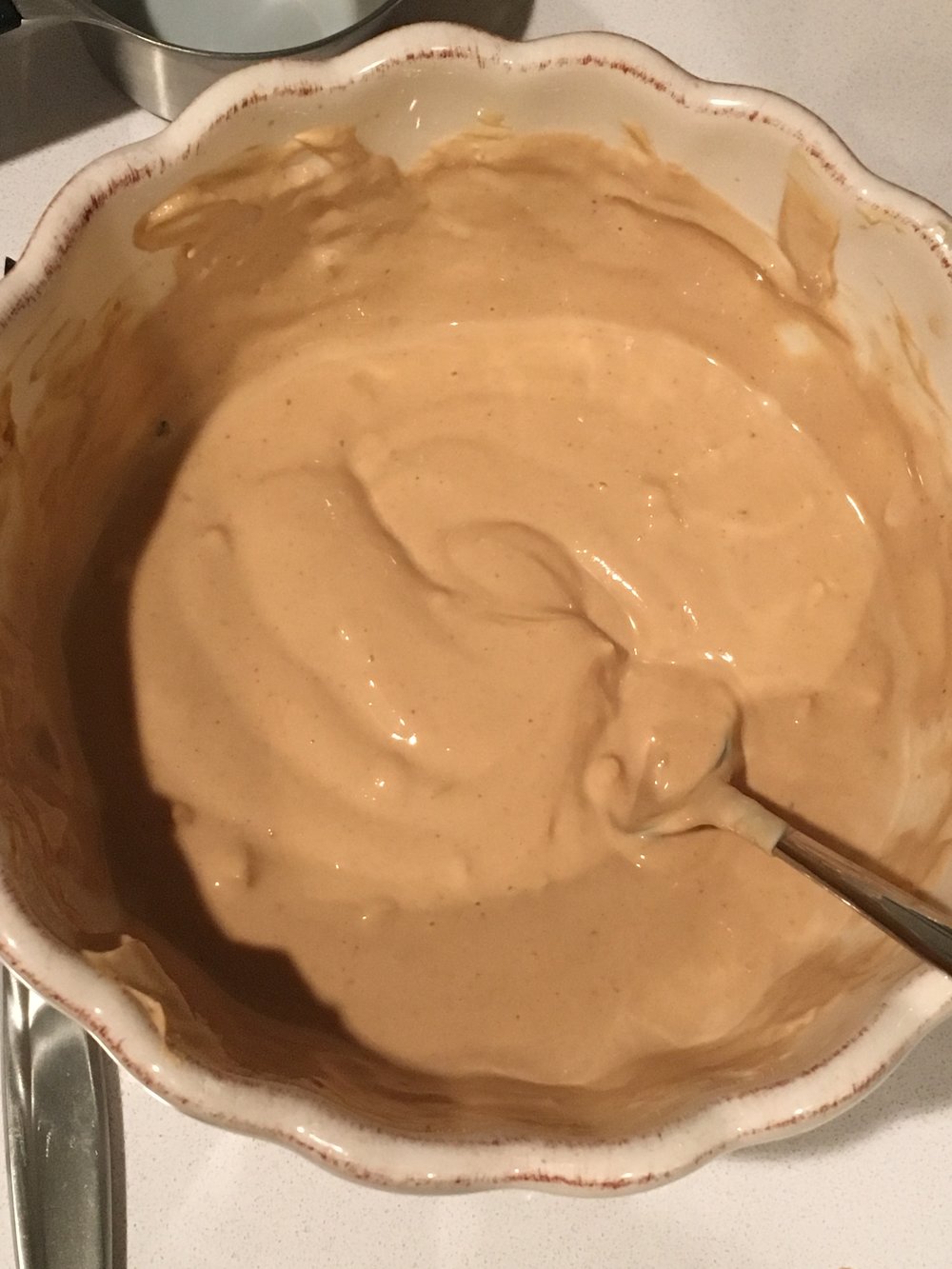 Thai Peanut Stuffed Sweet Potato
Servings: 4-6 (depends on # of sweet potatoes)
Ingredients:
4-6 medium sweet potatoes
1 large head of broccoli, chopped
1 pound lean ground turkey (optional- can be omitted for vegan/vegetarian recipe)
1 cup cooked and shelled edamame beans
1/2 cup PB2
1 cup plain low-fat Greek yogurt
1 clove garlic, minced
1 Tablespoon low sodium soy sauce
1/2 Tablespoon rice vinegar
1/2 Tablespoon sugar (can use sugar substitute)
1/2 teaspoon crushed red pepper flakes
Salt and pepper to taste
Directions:
Wash and pierce each potato with a fork several times. Place on microwave safe fish and microwave each potato for 8-10 minutes on high or until soft to the touch (cooking time varies based on size of potato).
While potatoes are cooking, lightly steam broccoli for 5 minutes or until you can pierce it with a fork. (Can also use frozen, steamer bag broccoli to make this recipe even EASIER).
If using turkey, cook in a skillet over medium-high heat until cooked through and no pink remains (about 8 minutes).
In a small bowl, combine PB2, Greek yogurt, garlic, soy sauce, rice vinegar, sugar, and crushed red pepper. Mix well. If sauce is too thick, thin with 1-2 Tablespoons of water.
Make a slit at the top of each cooked potato.
Stuff with equal amounts of broccoli, turkey, and edamame. Drizzle with peanut sauce. You will likely have extra sauce. Season with salt and pepper.