So as many of you know, I am STILL living out of a hotel. Going on 3 weeks now. Ahhh the Paris Hilton life. Minus the penthouse. Minus the chef. Minus the… ok so my hotel life is nothing like Paris Hilton's. The one thing it has taught me though, is how to make healthy meals with minimal resources. We have a tiny kitchenette here with no oven, our fridge is the size of a mouse house, and all of our herbs, spices, sauces, utensils, etc are in storage. So my meals have been creative to say the least. So this hummus egg salad idea was no different. I wanted a meal that had all of my favorite things (protein, whole grains, fiber, healthy fats), but required minimal time and resources. Meet- the easiest/tastiest lunch wrap you'll ever see.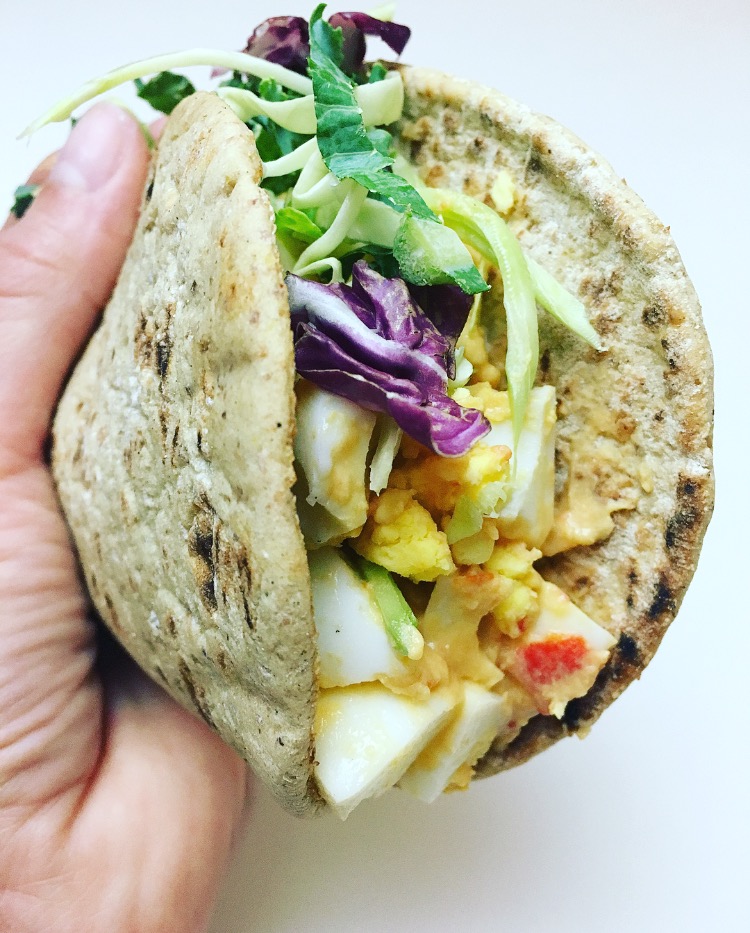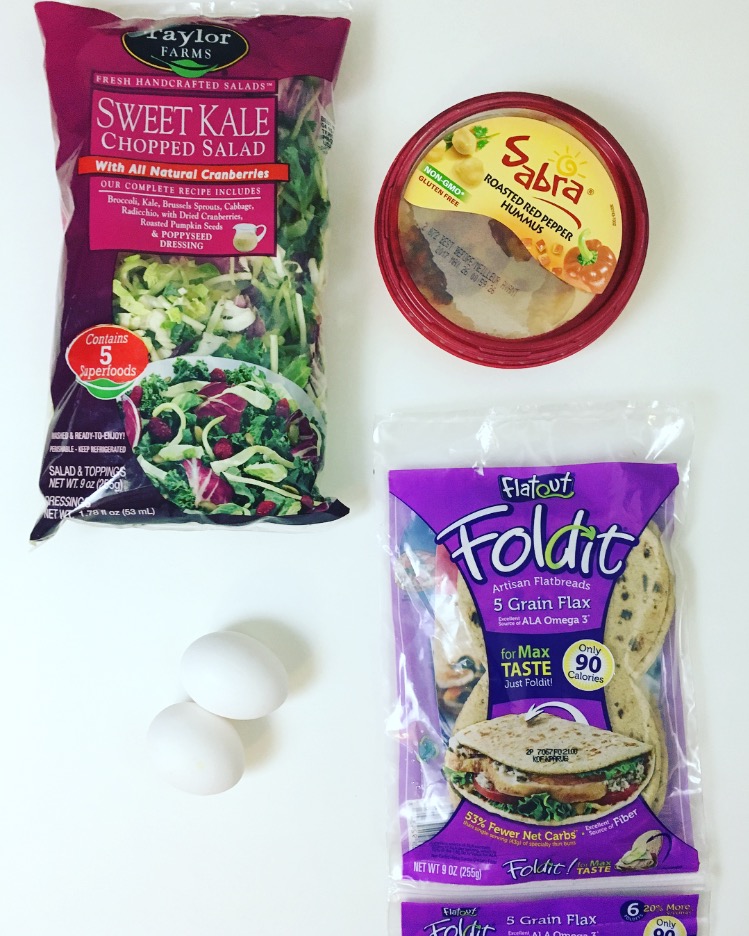 Typically I buy the pre-hard boiled eggs (which I highly recommend and are in the same section of the grocery store as normal eggs). The store I decided to go to this day didn't have them, so hence the boiled egg tutorial below. They really are SO easy.
Step One:
Cover eggs with about 2-3 inches of water and bring to a rolling boil, uncovered.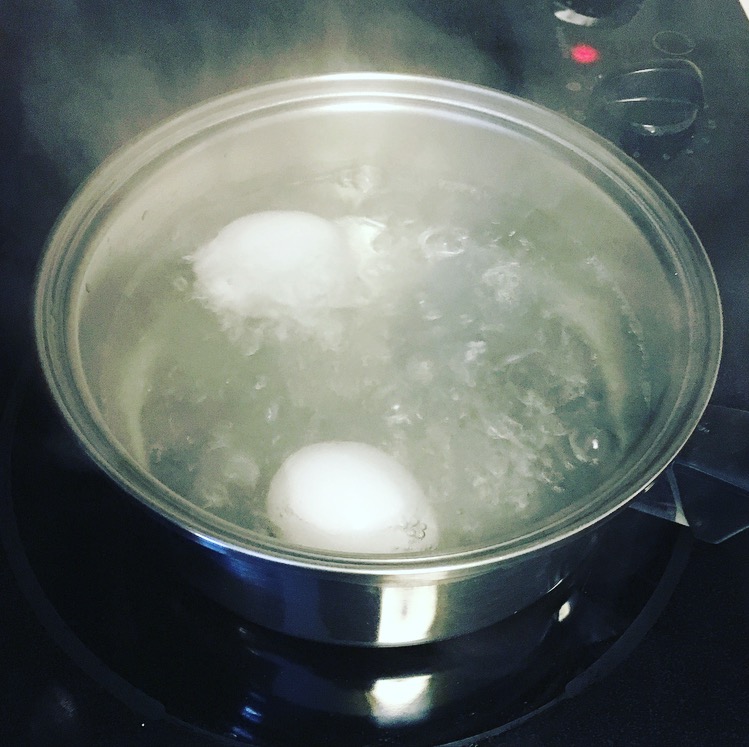 Step Two:
Once eggs have reached a boil, turn burner off and cover pot. For hard boiled eggs (like you'll want in this recipe), keep eggs in pot for 10 minutes.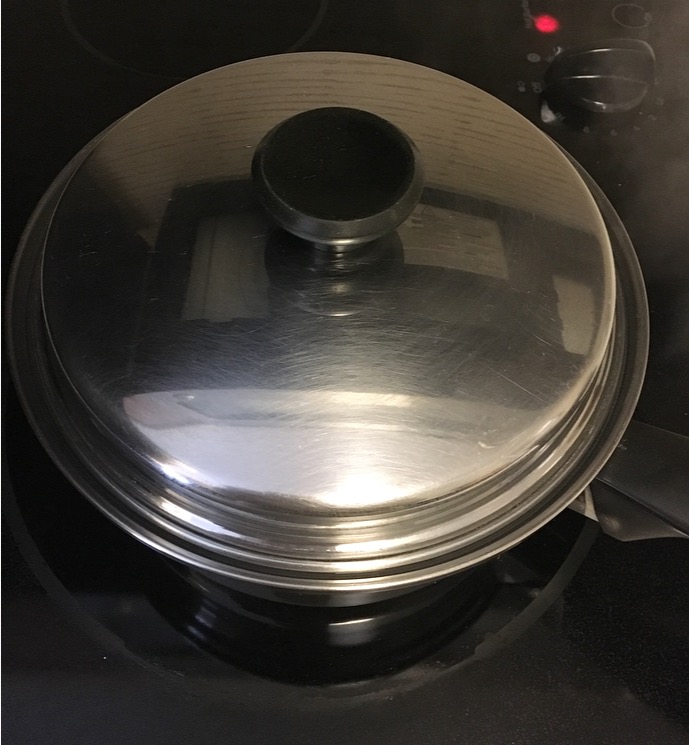 Step Three:
Drain eggs and run cold water over them (I'll often add ice as well- didn't have that option this time with my high end non-ice making freezer…). Let sit for 2-3 minutes.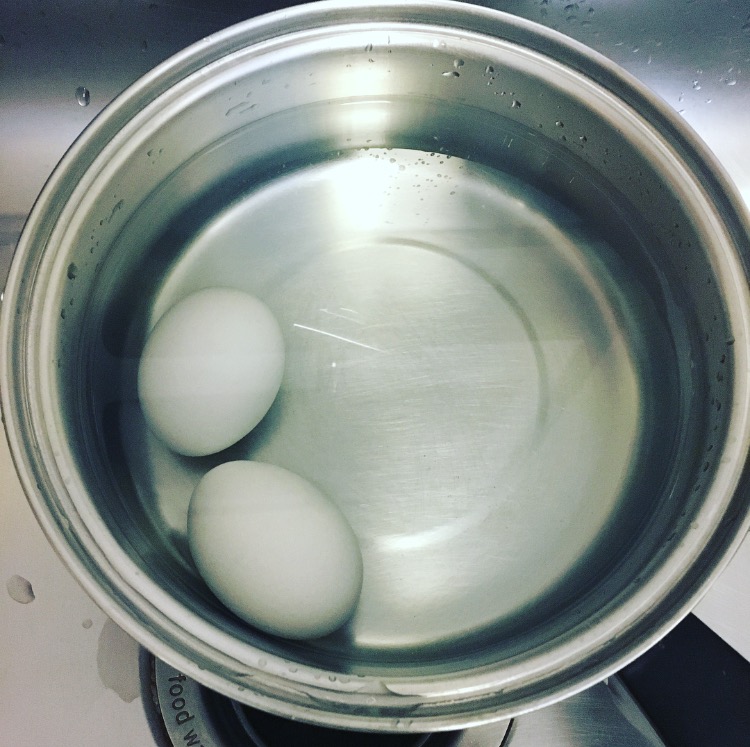 Step Four:
Peel any enjoy! Not too bad, right?? I would still prefer them to be done for me though, ha!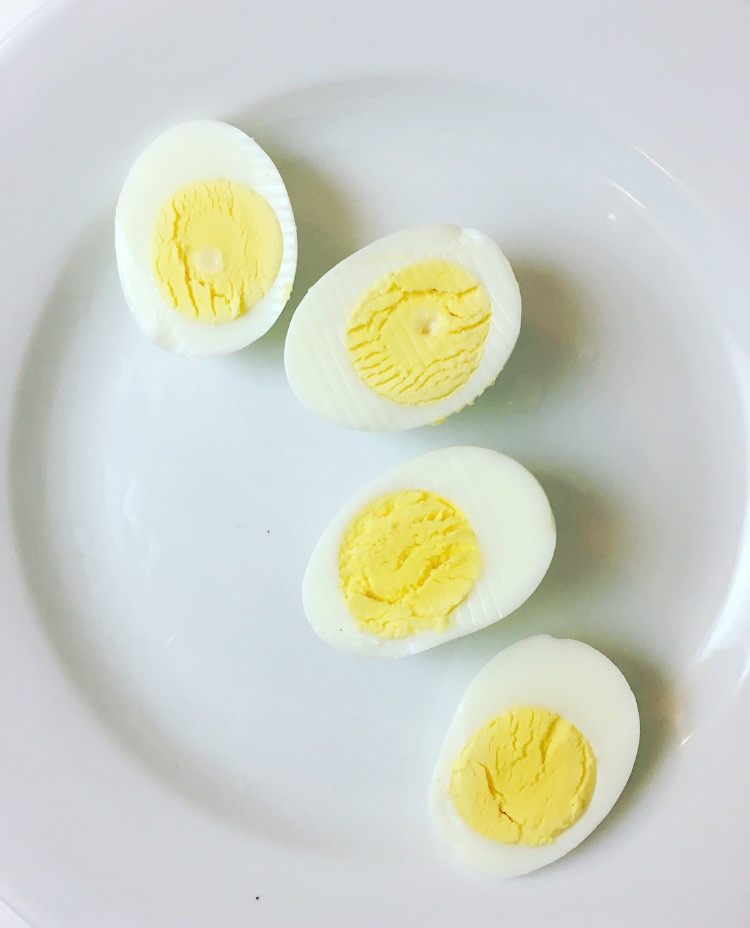 Once your eggs are ready, just dice them and mix with hummus. Any flavor works. I used red pepper hummus today. I've used Hope Hummus' Spicy Avocado for this recipe and that was bomb as well.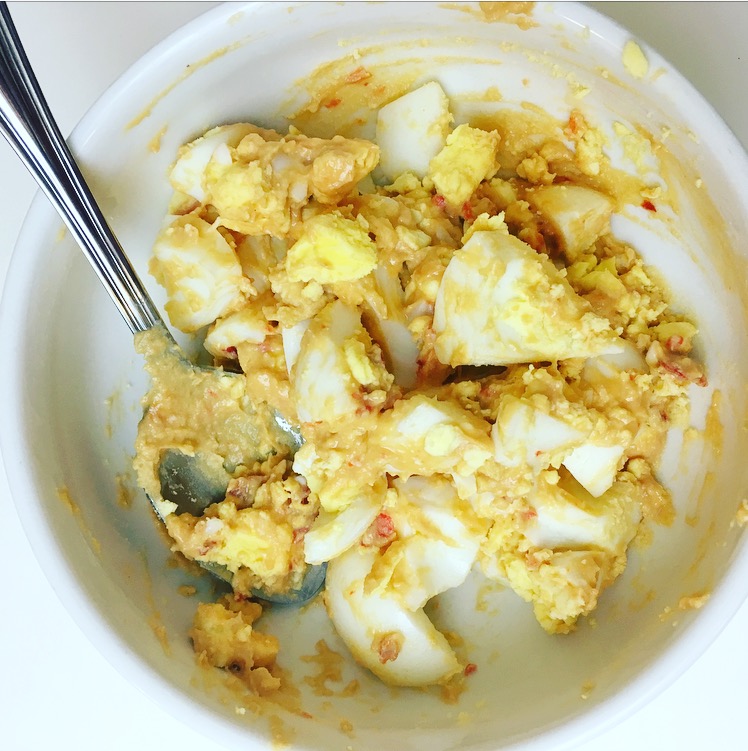 Place neatly between my favorite wraps (FlatOut). I used their Fold It wraps today. You guys know I love these things. 90 calories, excellent source of ALA Omega 3s, excellent source of fiber, whole grain, and TASTY.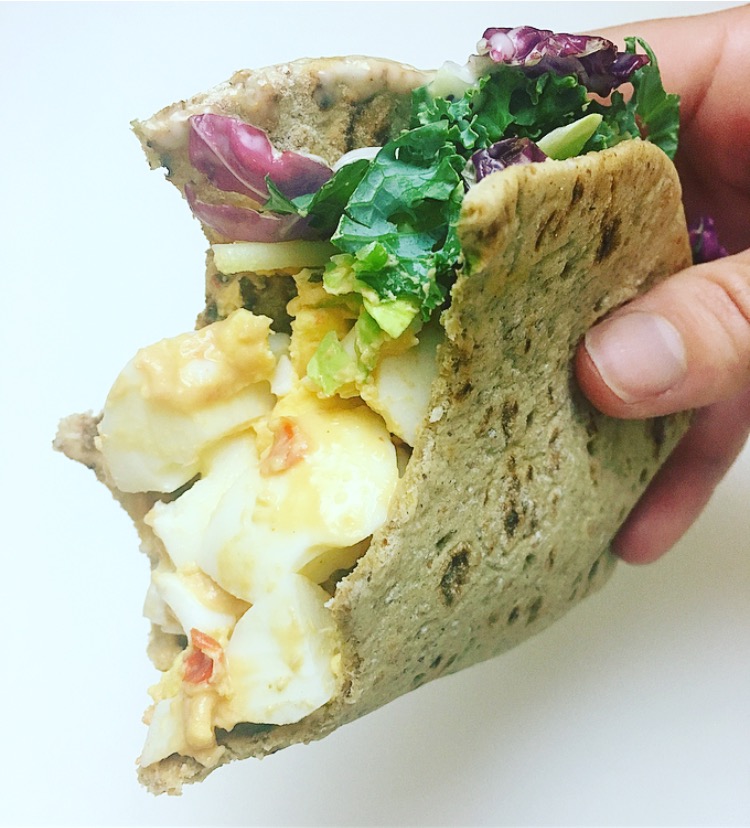 And of course, I paired it with a salad to get my veg requirement for the day. Used the bag mix because, ya know, I'm in a hotel peopleeeeee.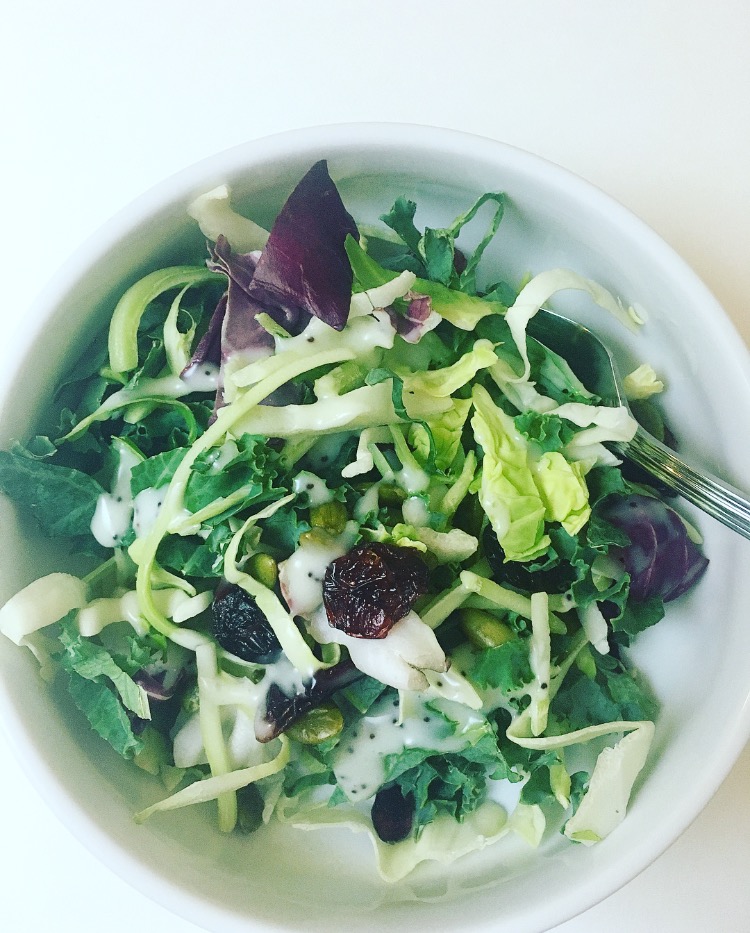 Hummus Egg Salad
Ingredients:
2 hard boiled eggs
2 Tablespoons hummus of choice
1 FlatOut FoldIt wrap
Veggies to top (I used a kale/broccoli slaw mix)
Directions:
Prepare eggs per hard boiling directions above (or purchase pre hard boiled) and dice.
Mix hummus into diced eggs.
Scoop mixture into wrap and top with veggies
Nutrition Information:
Calories: 300; Total Fat: 17g; Fiber: 10g; Sugar: 2g; Protein: 22g
Weight Watchers Smart Points: 8