I don't know what it is about a muffin that makes it so fun. This recipe could easily be made into a bread, but that's not exciting! There is something just so fun about grabbing a little muffin (or two) for a snack. These aren't your typical high calorie, high sugar muffins though. These are made with whole grain oats (fiber), egg whites (lean protein), Greek yogurt (lean protein), whey protein (lean protein), and pumpkin (fiber). They'll keep you full for HOURS.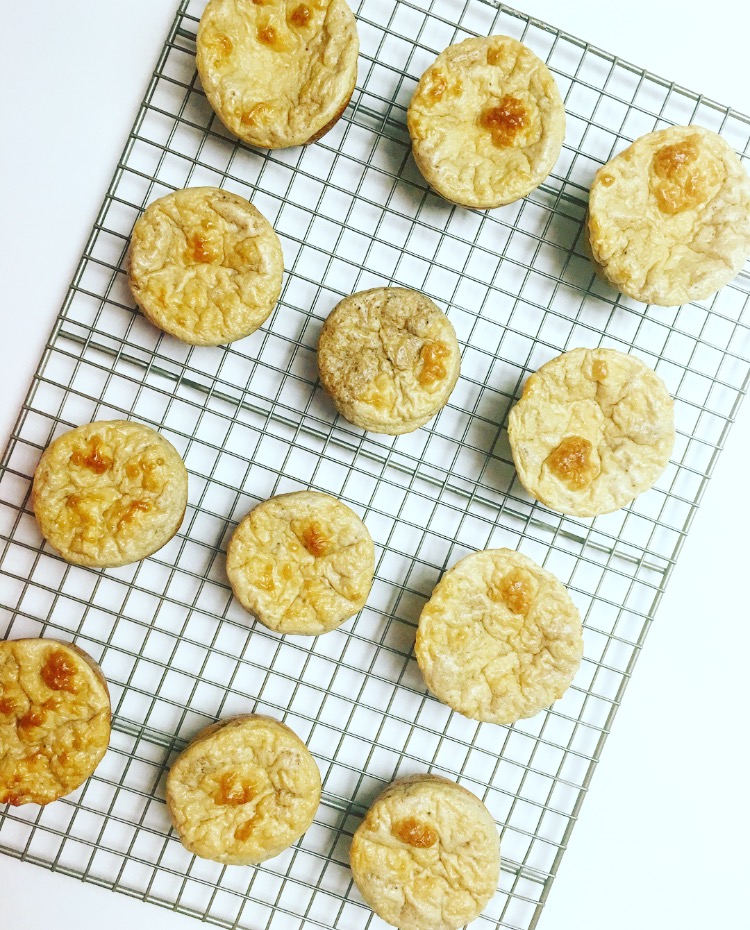 I've made these muffins a few different ways. They are super versatile. You could use chocolate protein powder (and/or cocoa powder) and ditch the pumpkin to make a chocolate muffin. You could throw in spinach to up the fiber. You could add shredded zucchini and lemon zest to make a lemon muffin. The possibilities are endless! CRAZY!!!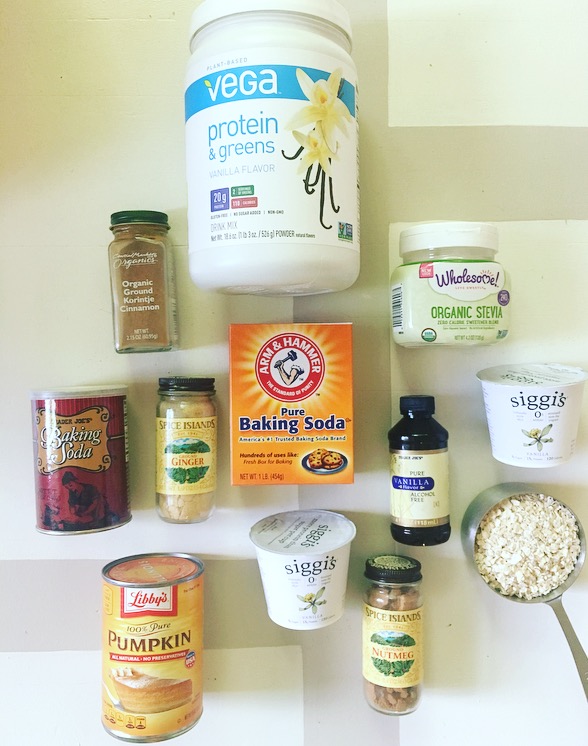 When it comes to protein powder, not all are created equal. Here's what to look for:
Sugar per serving should never be above 3 gm.
The fewer the ingredients, the better.
Pick your protein source. Whey is probably the best since it's easily and quickly absorbed, but if you're vegan or have a sensitivity to whey, pea protein (like found in my Vega above) is also a great vegan protein source.
Make sure the protein source is the first ingredient (i.e. whey protein isolate, pea protein, etc).
My favorite whey brand is Tera's Whey and favorite pea protein brand is Vega. There are tons of other good brands out there, I just happen to really like those!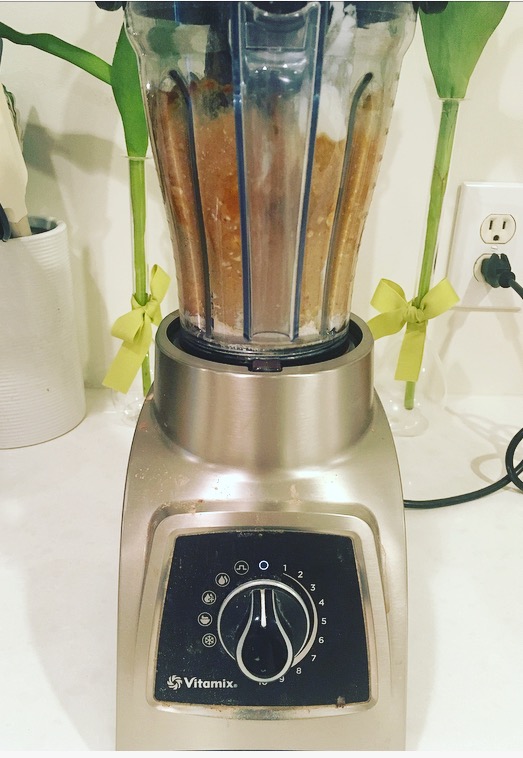 Pumpkin Protein Muffins
Serving Size: 6 (2 muffins/serving)
Total Prep/Cook Time: 20 minutes
Ingredients:
1 cup old fashioned oats
3/4 cup plain Greek yogurt
3 scoops vanilla whey protein powder
1 cup liquid egg whites
1 teaspoon baking soda
1 teaspoon baking powder
1/4 teaspoon salt
1 teaspoon vanilla extract
3 teaspoon Stevia (can use Splenda or Splenda brown sugar baking blend as well)
1 teaspoon pumpkin pie spice
1 teaspoon ground cinnamon
1/4 cup pumpkin puree
Directions:
Preheat oven to 350 degrees.
Combine all ingredients in high powered blender. Blend until all ingredients are combined and oats are well ground.
Pour evenly into greased 12 standard muffin cups (should fill each cup about 2/3 full).
Bake for 12-15 minutes or until toothpick comes out clean.