Cooking fish isn't easy. It can stick to your pan, it dries out easily, it smells bad…. But we all know that the omega 3s from fish (in particular from salmon, tuna, herring, halibut, trout, and sardines) are fabulous for your overall health. So what's the trick to making fish prep less painful?
Parchment paper!
By wrapping your fish up in parchment paper (foil works too) you can cook your fish without the mess (just toss the parchment and DONE) and it steams itself in the paper, so you know you'll get a delicious, moist fish. Toss in whatever veggies and herbs you want into the pouch, and those cook too!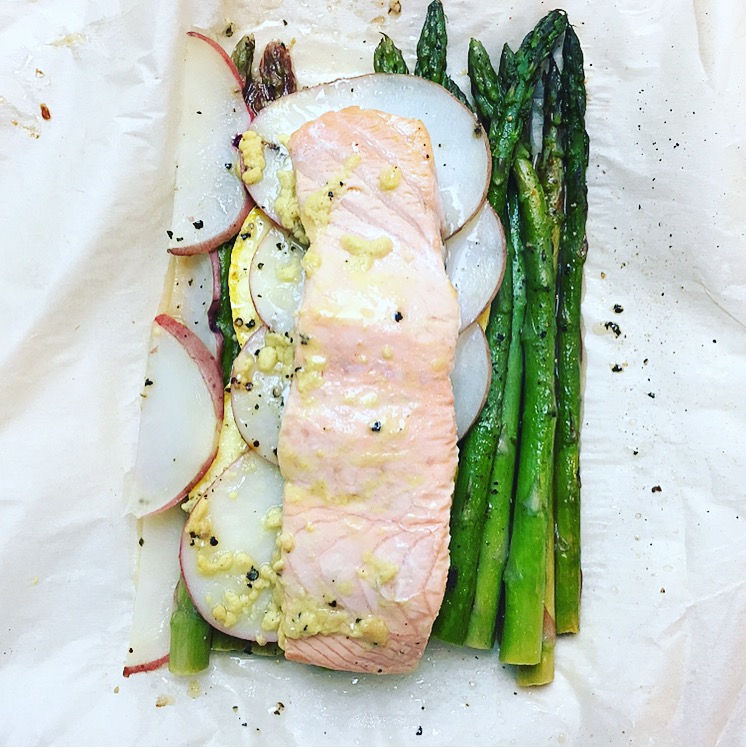 So what's so special about Omega 3s and why do we care about eating them twice a week (and yes, twice a week is the recommendation for fish).
1) They are essential fatty acids. This means our body can't make them itself, so we have to eat them in order for our bodies to use them.
2) They are important for brain health. Think (no pun intended): memory, behavior, and performance.
3) They may reduce the risk of heart disease. Omega 3s reduce inflammation and also help to lower triglycerides, increase HDL cholesterol levels (the good stuff), and decrease blood pressure.
4) They are good for your skin. Studies show they can help protect your skin against sun damage.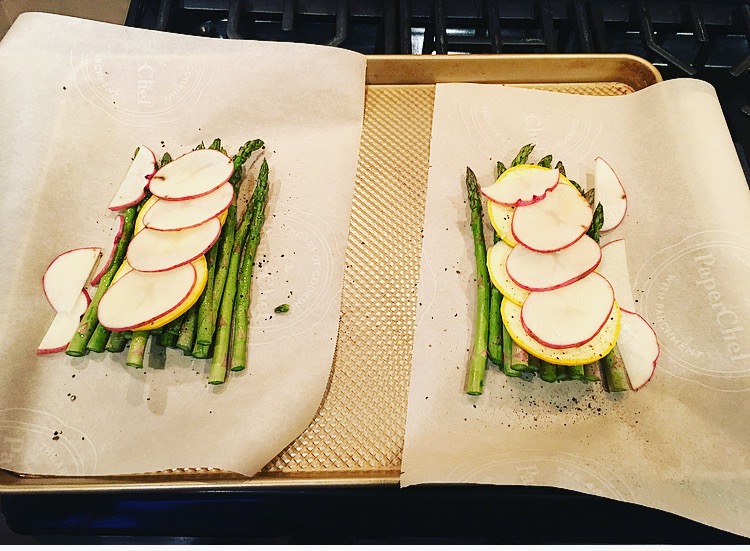 You can use any type of fish, veggies, or herbs/seasoning for this recipe. I chose a Dijon dressing because, well, I love anything with Dijon! These just happened to be the veggies I already had in the fridge, so that was an easy decision as well.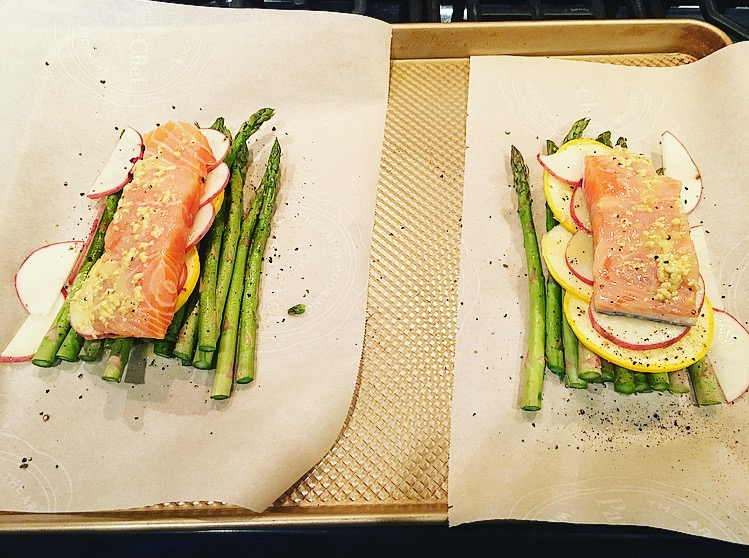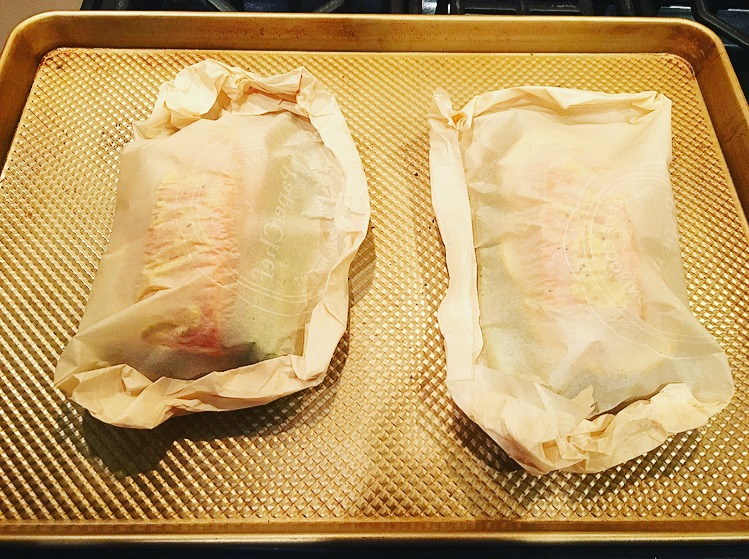 Easy Salmon Pouches
Total Time: 20 minutes
Servings: 2
Ingredients:
2 salmon filet, about 5-6 ounces each
Veggies of choice (I used squash, asparagus, and red potatoes)- sliced thinly
1/4 Cup Dijon mustard
1 Tablespoon olive oil
1.5 Tablespoons lemon juice
1/2 teaspoon minced garlic
Salt and Pepper to taste
Directions:
Preheat oven to 425.
Place veggies onto parchment paper first, allowing about 2-3 inches from one side of the paper. Season with salt and pepper. Then lay fish on top of veggies.
Dish sauce evenly onto each fish and season with salt and pepper.
Fold long half of paper over top of fish, curling up sides of paper to form an air tight pouch.
Place sealed packets onto a baking dish. Cook for 15 minutes or slightly longer if fish is >6 ounces.
Serve in the paper and celebrate an easy cleanup!