Calling all fellow lazy sistas! This recipe is for you! If you haven't noticed a trend in the majority of my recipes, it's that I don't love spending hours in the kitchen. I would prefer to throw a bunch of pre-chopped frozen stuff in the skillet and call it a day. And that's exactly what I did with this recipe. Oh, and did I mention that it turned out SO tasty? I'm pretty brilliant if I do say so myself.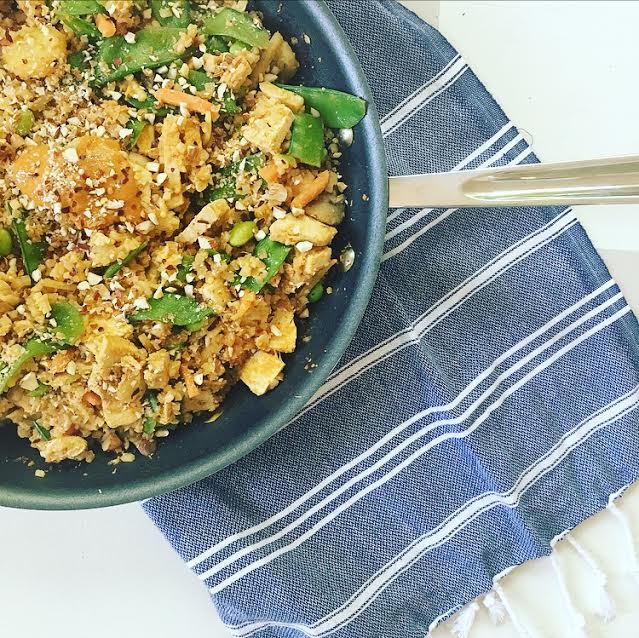 You could really use just about any veggies for this recipe. They don't even need to be frozen. You could use fresh pre-chopped just as easily. You could also use fresh riced cauliflower instead of frozen. Heck, you could even rice your own cauliflower, but who really wants to do that…?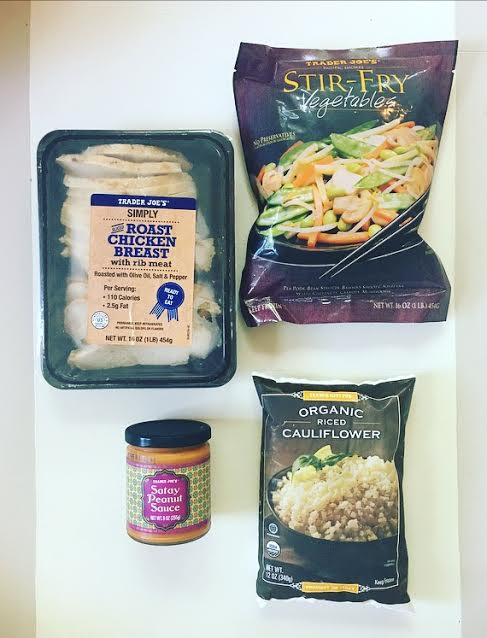 If you have't played around with riced cauliflower yet, it is AWESOME. It makes a great substitute for white rice. Not only is it gluten free, but it's lower in calories, higher in fiber, and lower in carbs than rice.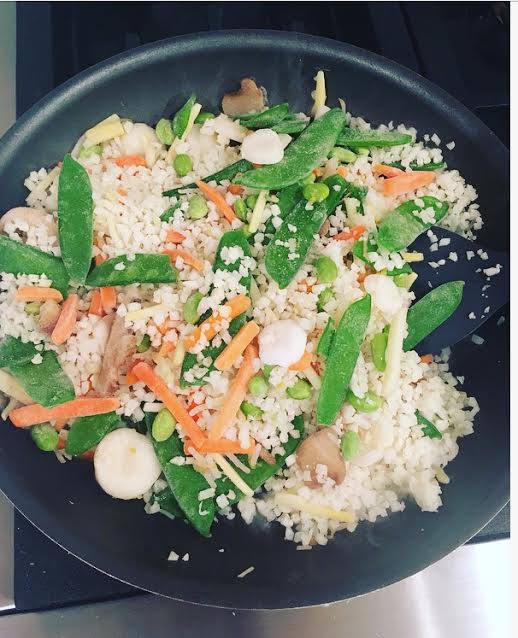 For those wondering- I did NOT thaw anything before cooking! I just threw it all in there "as is!"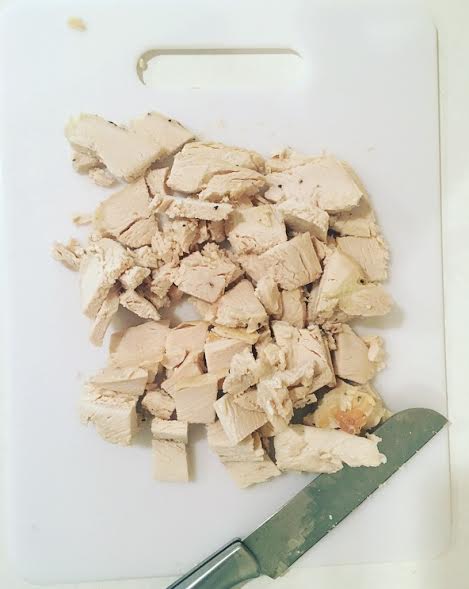 I added a touch of peanut sauce to mine because I am obsessed with anything peanut, but plain ol' soy sauce tastes amazing as well.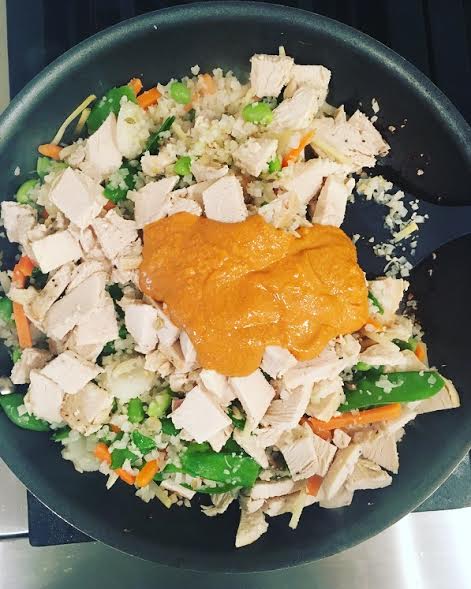 I topped with crushed peanuts to make it pretty and add a bit of crunch, but this is definitely not necessary. If I weren't posting pictures you better believe I would have left out the peanuts #lazy.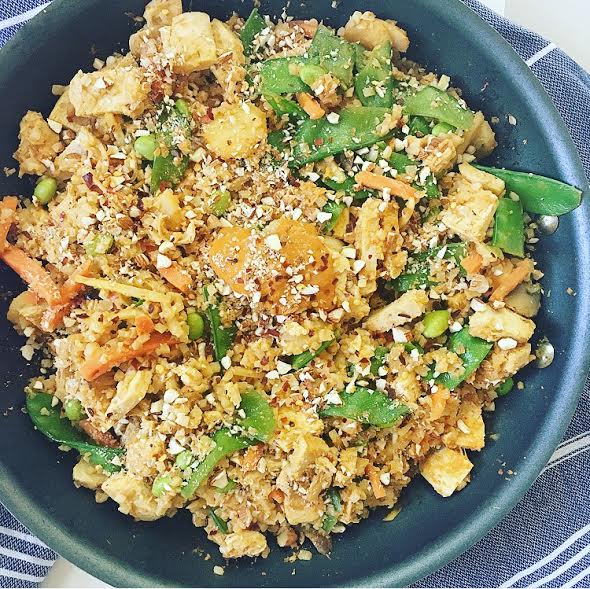 10 Minute Cauliflower Fried Rice
Time: 10 minutes (DUH)
Servings: 4
Ingredients:
12 ounce bag frozen riced cauliflower (I used Trader Joe's)
16 ounce bag stir fry vegetables (I used Trader Joe's)
1 pound pre-cooked chicken (I used Trader Joe's Simply Roast Chicken Breast)
2-4 Tablespoons low sodium soy sauce for desired taste (can use liquid aminos or gluten free soy sauce if needed)
Optional: 1/4 cup satay peanut sauce (I used Trader Joe's)
Optional: 2 Tablespoons crushed peanuts
Directions:
Chop chicken into bite sized pieces.
Add all ingredients into greased skillet at medium- high heat.
Cook for 5-8 minutes until veggies are heated through.