So we are officially living in chaos. Michael (my husband) and I just bought our first home. We are pretty obsessed with it. It's a 1920s historic home in the heart of Houston. But aside from the chaos of moving here from Denver, we both just started new jobs (which means we are both working ALL of the time), we have traveled every weekend, and we are renovating. It's a lot. And because the kitchen is one of the rooms that we are renovating, we aren't able to unpack all of our kitchen stuff yet. Which means that all meals have to be easy and require very few utensils/appliances to make. That's where this wrap comes into the story. With just 2 bowls, a knife, and a spoon, I was able to whip up this tasty, healthy, fresh wrap.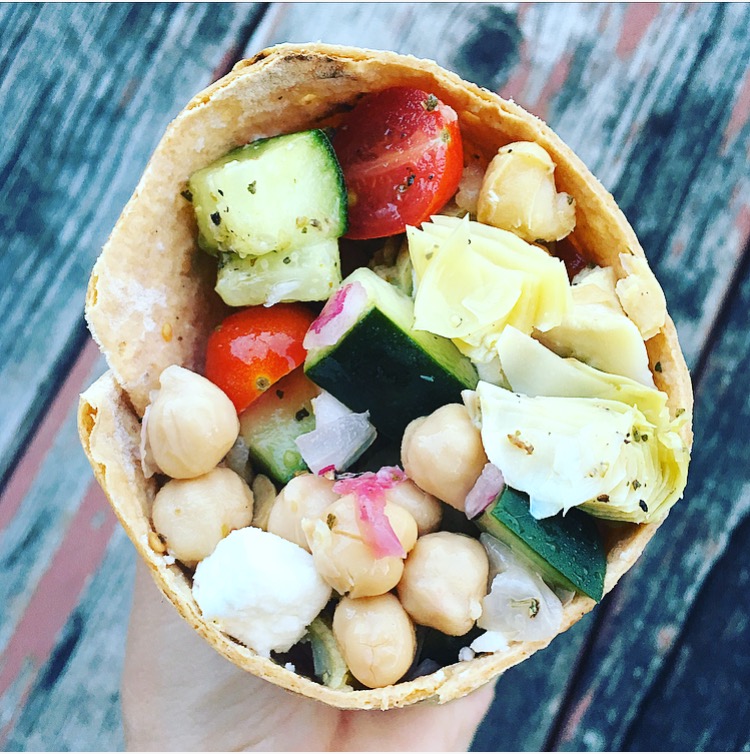 I aim to eat 1-2 meals a week as meatless meals. This is great for keeping serum cholesterol levels low and for making sure my meals are veggie heavy. The key to meatless meals is making sure that you're still getting a protein source. I love throwing in meatless proteins such as beans, lentils, tofu, edamame, and in this case: chickpeas. Chickpeas are high in fiber and protein but have no saturated or trans fats (which are the kickers when it comes to increasing serum cholesterol levels).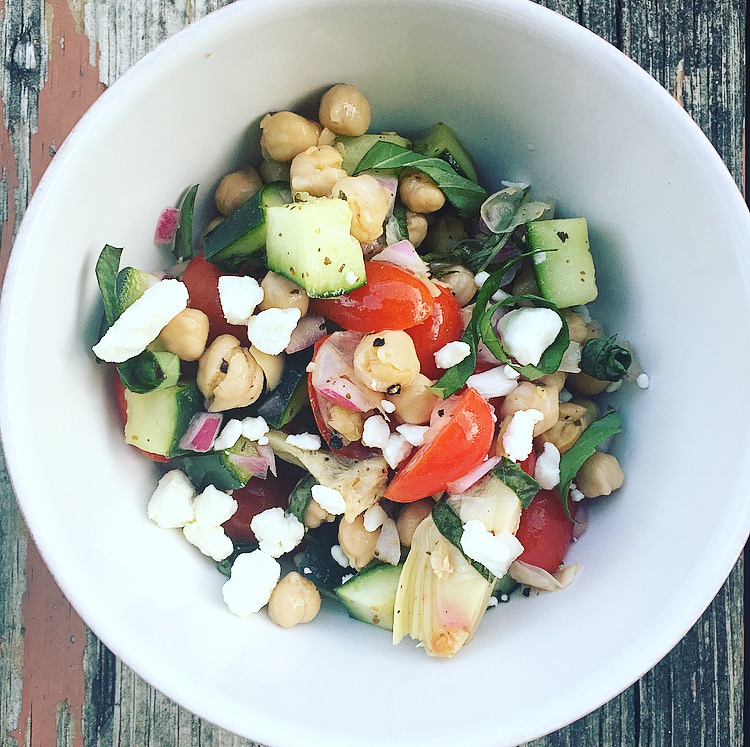 It shouldn't be any surprise to you guys that I chose a Flatout flatbread as my wrap of choice for this salad. They are whole grain, lower in calories than most wraps, and don't taste like cardboard (like most whole grain wraps tend to). They've also got a good amount of protein in them to keep you feeling full. What's not to love?!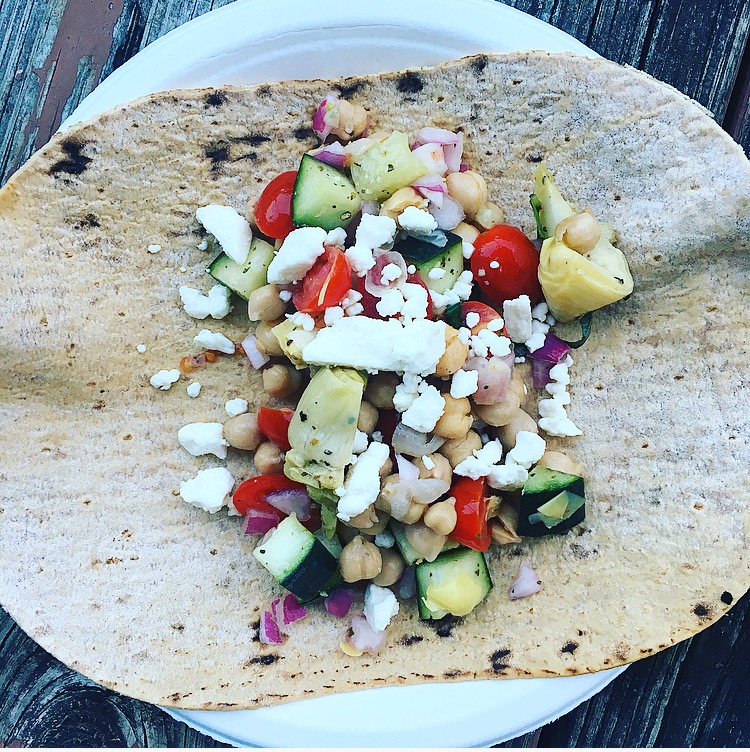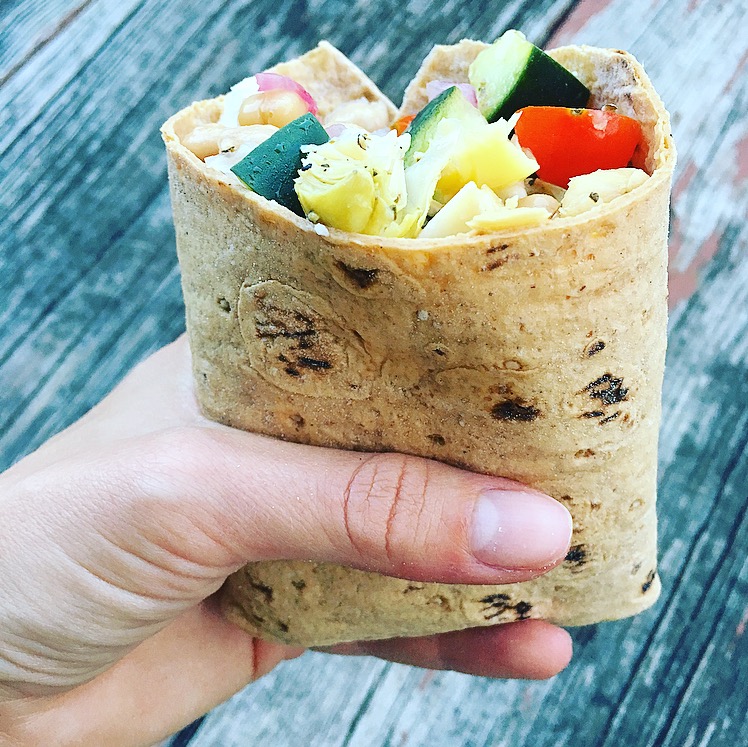 Chickpea Salad Wrap
Ingredients:
2 (15 oz) cans chickpeas
1 can chopped artichoke hearts, drained
1/2 small red onion, chopped
1 English cucumber, chopped
1 cup cherry tomatoes, halved
1 Tablespoon fresh basil, chopped
1/4 cup crumbled feta
Flatout Bread Light Original Flatbreads
Dressing:
2 Tablespoons red wine vinegar
2 Tablespoons lemon juice
1 teaspoon dried oregano
1 garlic clove, minced
1/4 cup olive oil
Salt and pepper to taste
Directions:
Place all salad ingredients except feta and Flatouts into a large bowl.
In a small bowl, mix all dressing ingredients.
Pour dressing over salad and toss.
Top with feta and serve in Flatout wraps.