I've pulled up some "healthy" mac and cheese recipes recently that I am VERY displeased with. I've gotten all excited and then see that instead of cheese they use pumpkin or butternut squash or nutritional yeast or some other bullsh*t like that. Don't get me wrong, I love all of the above ingredients, but when I search for mac and cheese, I want MAC and CHEESE! Not mac and pumpkin. And definitely not mac and nutritional yeast!
So I decided to take matters into my own hands and make my own healthier mac and cheese! With REAL CHEESE! I just made it a bit healthier by using chickpea pasta, adding some veggies, and using less butter. But fear not…this dish has plenty of taste and cheese! And since we're talking nutrition, this dish is also a great combo of protein, carbs, and fat to appease your local dietitian 🙂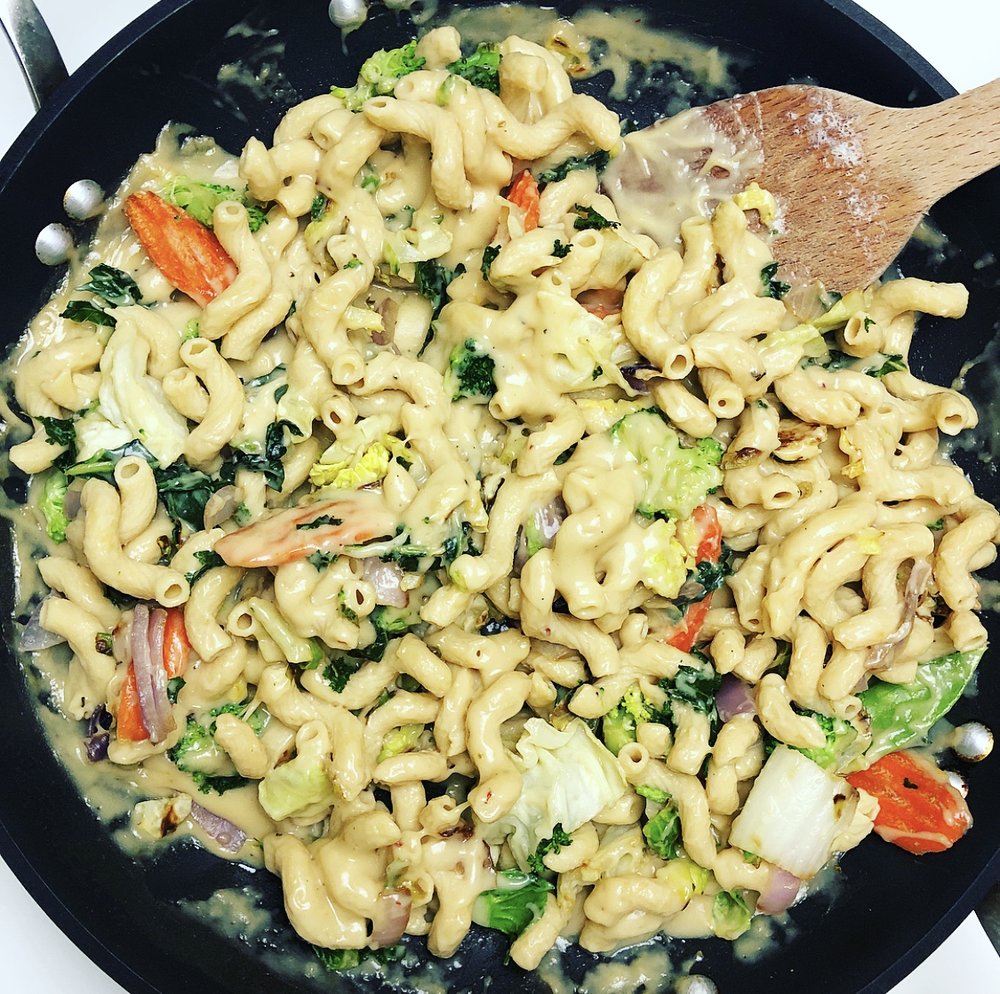 Better For You Mac and Cheese
Servings: 4
Ingredients:
8 oz chickpea macaroni (I used Banza brand)

1 1/2 tbsp butter

1/4 cup flour

2 cups milk of choice

1 cup vegetable or chicken broth (I used chicken)

2 cups shredded cheddar cheese

8 oz fresh veggies of choice (I used pre-chopped broccoli, cabbage, onion and carrots)

cooking spray

salt and pepper to taste
Directions:
In a large pot of salted water, cook the pasta and veggies together, according to package directions.

In a large skillet, melt the butter and then add the flour and cook 1 minute or until flour is golden and well-combined.

Whisk in milk and broth, raise heat to medium-high until it comes to a boil, then cook an additional 3-5 minutes or until smooth and thick. Season with salt and pepper if desired.

Remove from heat, add cheese, and stir until melted. Stir in the cooked pasta and veggies. Divide into 4 serving dishes and enjoy!