If there was ever a casserole that I associated with Texas and my childhood, it was King Ranch Chicken Casserole. This casserole boasts all the glory of Tex-Mex in an easy casserole form. The only downside? It's typically made using full-fat cream-based soups, pounds of cheese, and refined carb tortillas. So I felt that is was MY CIVIC DUTY as a registered dietitian to give this classic dish a makeover! And I must say, it turned out greatttttt.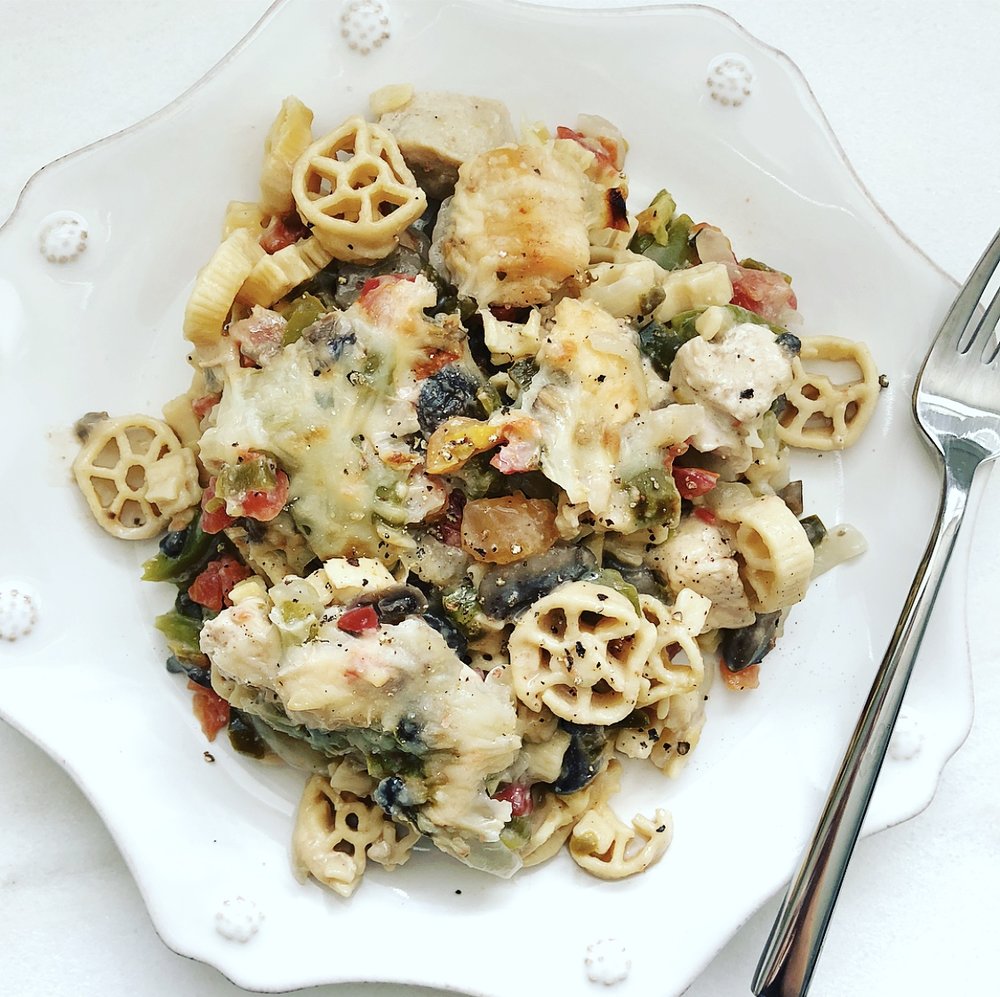 I replaced the refined carb tortillas for high protein/fiber chickpea pasta, replaced the 2 cans of full-fat cream soup for 1 can of fat-free cream soup, added extra veggies, and reduced the cheese (but promise you won't notice!).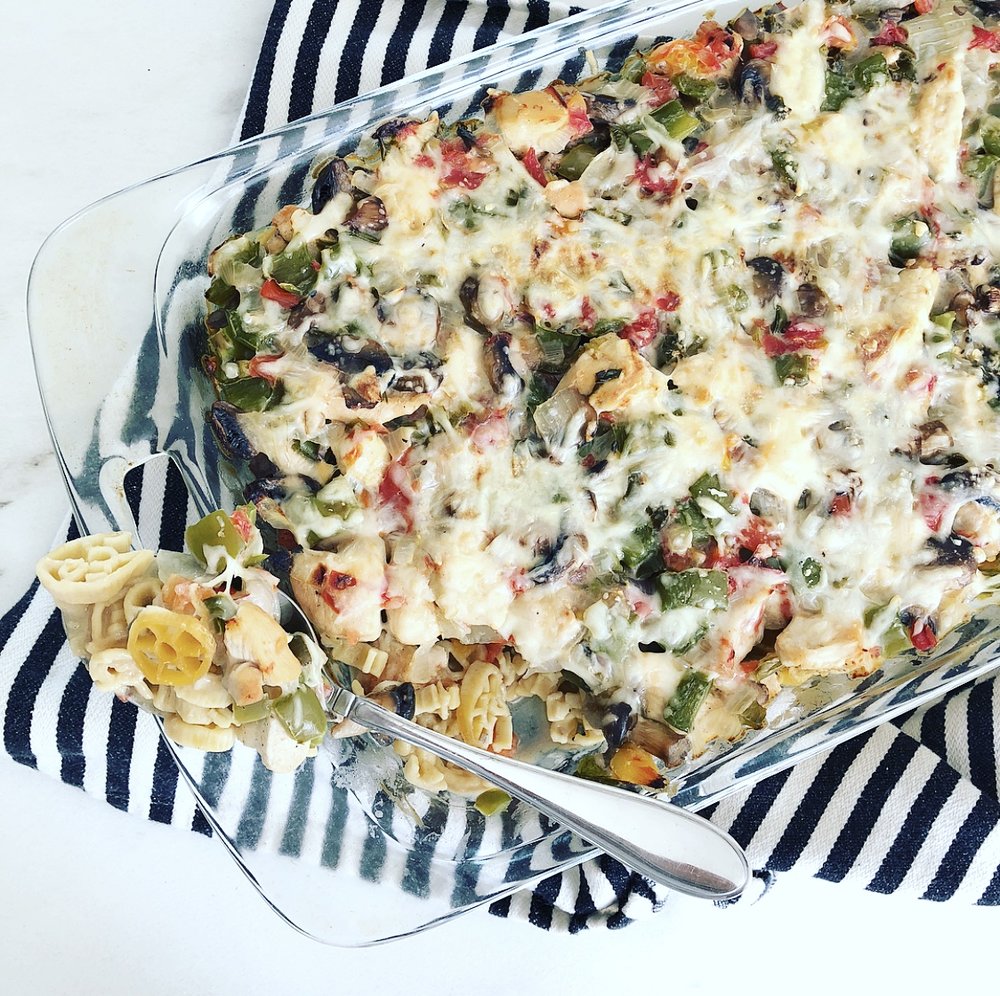 Healthy King Ranch Chicken Casserole
Servings: 6
Cook/Prep Time: 45-50 minutes
Ingredients
1.5 pounds chicken breast, cubed
1 green bell pepper, chopped
1 medium yellow onion, chopped
1 cup mushrooms, sliced
1 (10 1/2 ounce) can fat-free cream of chicken soup
1 (10 ounce) can diced tomatoes and green chilis (I used Rotel)
1 (4 ounce) can diced jalapenos (I used Rio Luna organic peppers)
1 box chickpea pasta, cooked according to directions (I used Banza pasta)
Salt and pepper to taste
1/3 cup shredded Mexican cheese
Directions:
Preheat oven to 350 degrees.
Coat large skillet with olive oil and heat to medium heat. Add cubed chicken. Cook for 5 minutes or until cooked through.
Add in green bell pepper, onion, and mushroom. Cook for an additional 3-4 minutes or until veggies are beginning to soften.
Add cream of chicken soup, diced tomatoes and chilis, and jalapenos into the skillet. Stir to combine. Add in chickpea pasta, salt, and pepper and stir to combine.
Grease a 13×9 inch baking dish. Pour skillet mixture into dish and top with cheese.
Bake for 30 to 35 minutes or until bubbly.