When it's 20 degrees in Denver and my face feels like it is going to fall off every time I walk outside, I can't think of many things I crave more than soup. It's warm, it's comforting, it's delicious, and it's typically healthy! Plus I love that I can get all of my macros and veggies into one bowl. This soup really hit the spot because, well, who doesn't love tortellini?!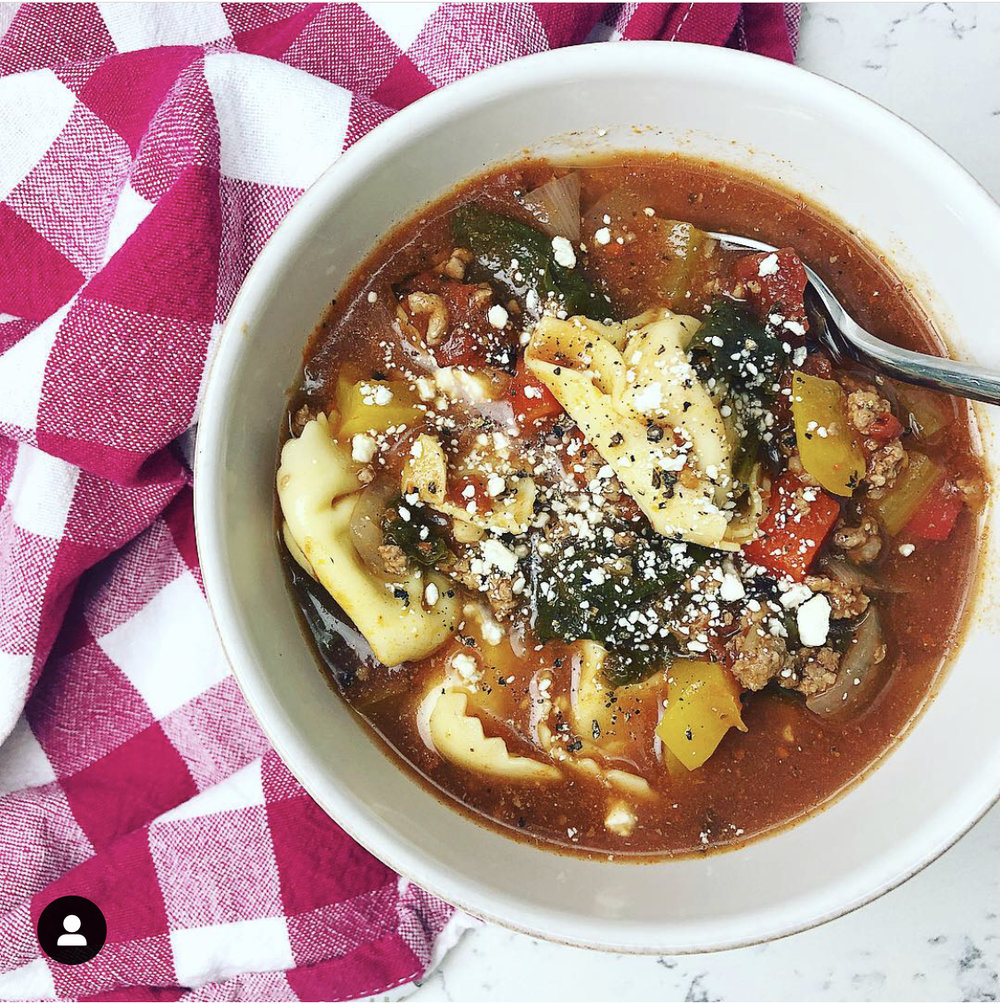 Lean Beef Tortellini Soup
Ingredients:
· 2 T olive oil
· 6 garlic cloves, minced
· 1 white onion, diced
· 1 lb 90/10 lean ground beef
· 1 red bell pepper, diced
· 1 yellow bell pepper, diced
· 1- 28 oz can fire roasted tomatoes
· 8 oz tomato sauce
· 2-3 T tomato paste
· 6 c beef broth (low-sodium if desired)
· 1½ tsp salt, more to taste
· ¾ tsp pepper
· ⅛ tsp cayenne pepper, more to taste
· 1½ tsp dried oregano
· ¼ tsp crushed red peppers
· 1 tsp dried basil
· ½ tsp dried thyme
· 10 oz package cheese tortellini
· 5 oz bag spinach
Directions:
1. Heat oil in a large stock pot over medium heat. Add onion and garlic and sauté for 2-3 minutes.
2. Add ground beef and cook, breaking into pieces, until no longer pink and fully cooked through.
3. Add diced peppers to the stock pot and sauté another 2-3 minutes.
4. Now add tomatoes, tomato sauce, broth, and spices; bring to a boil, then reduce heat, cover and simmer for 15-20 minutes.
5. Add in the spinach and tortellini. Cook another 2-3 minutes while stirring.
6. Serve in bowls with toppings of choice.