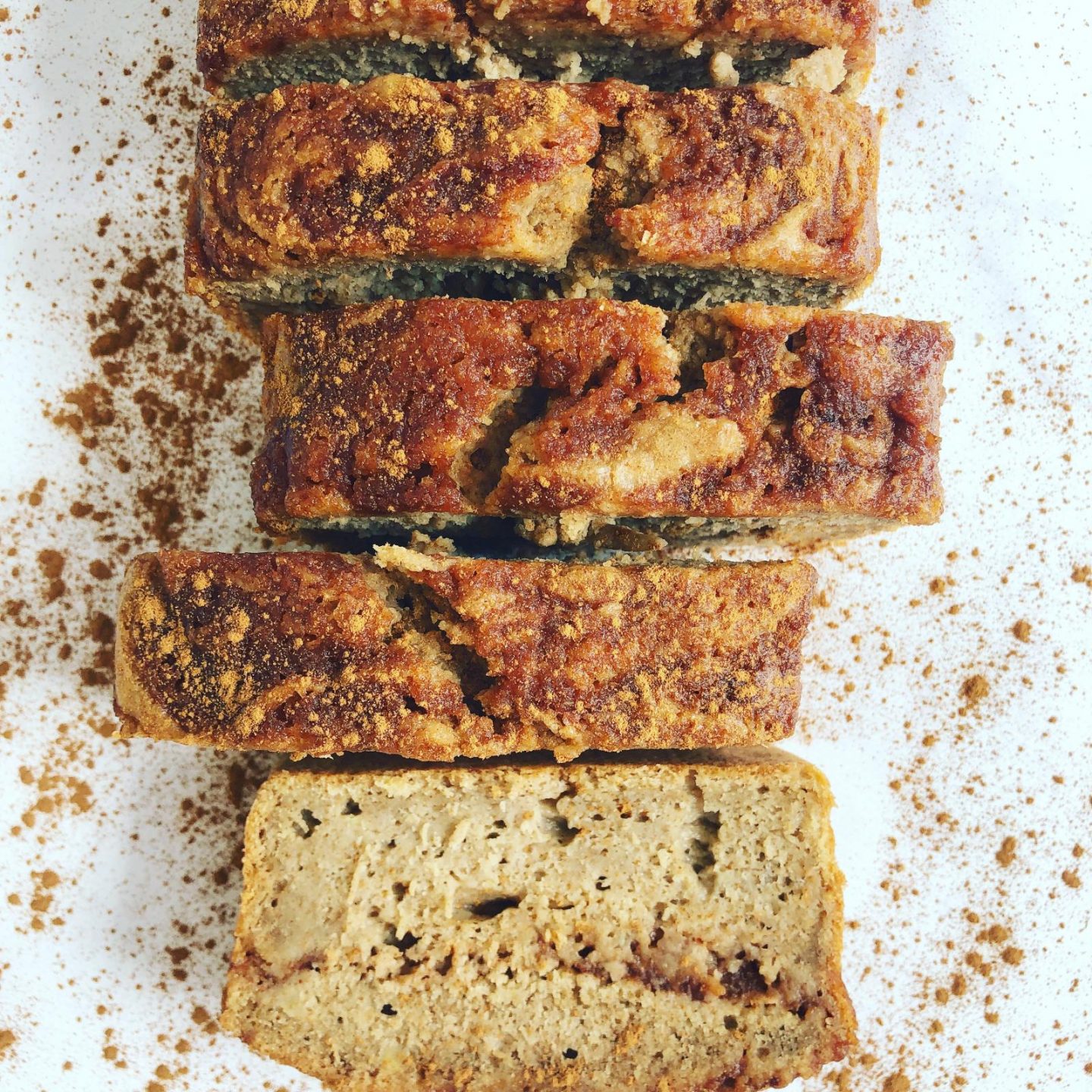 Cinnamon Swirl Protein Banana Bread
INGREDIENTS
Banana Bread
2 eggs
1 cup mashed banana (about 2 medium bananas)
1/3 cup canola oil
1/3 cup maple syrup
1/4 cup milk of choice
1 teaspoon vanilla extract
2 cups oat flour
2 scoops vanilla protein powder (I use Teras Whey protein powder)
1 teaspoon cinnamon
2 teaspoons baking powder
Cinnamon Swirl
1/4 cup unsweetened applesauce
1/4 cup sugar
1 tablespoon cinnamon
DIRECTIONS
Preheat oven 350 degrees and prep a greased bread pan (or line with bread pan with parchment paper).
In a large bowl, mix together the eggs, banana, oil, maple syrup, milk and vanilla extract until smooth.
Add in the oat flour, protein powder, cinnamon and baking powder and mix well.
In a smaller bowl, mix together cinnamon swirl ingredients.
Add about half the banana bread batter to the bread pan, then add half the cinnamon swirl batter on top of the banana bread batter. Swirl batters together with a knife or toothpick.
Add the rest of the banana bread batter followed up cinnamon swirl batter and swirl again.
Bake in oven for 45-55 minutes. A toothpick should come out clean when completely done.
Allow the bread to cool for 10 minutes before slicing.