I used all pre-made and pre-chopped ingredients for this delicious, healthy, and easy one-pot soup!  Took all of 20 minutes from start to finish to make this Easy Meatball Soup.  10/10 will make this again!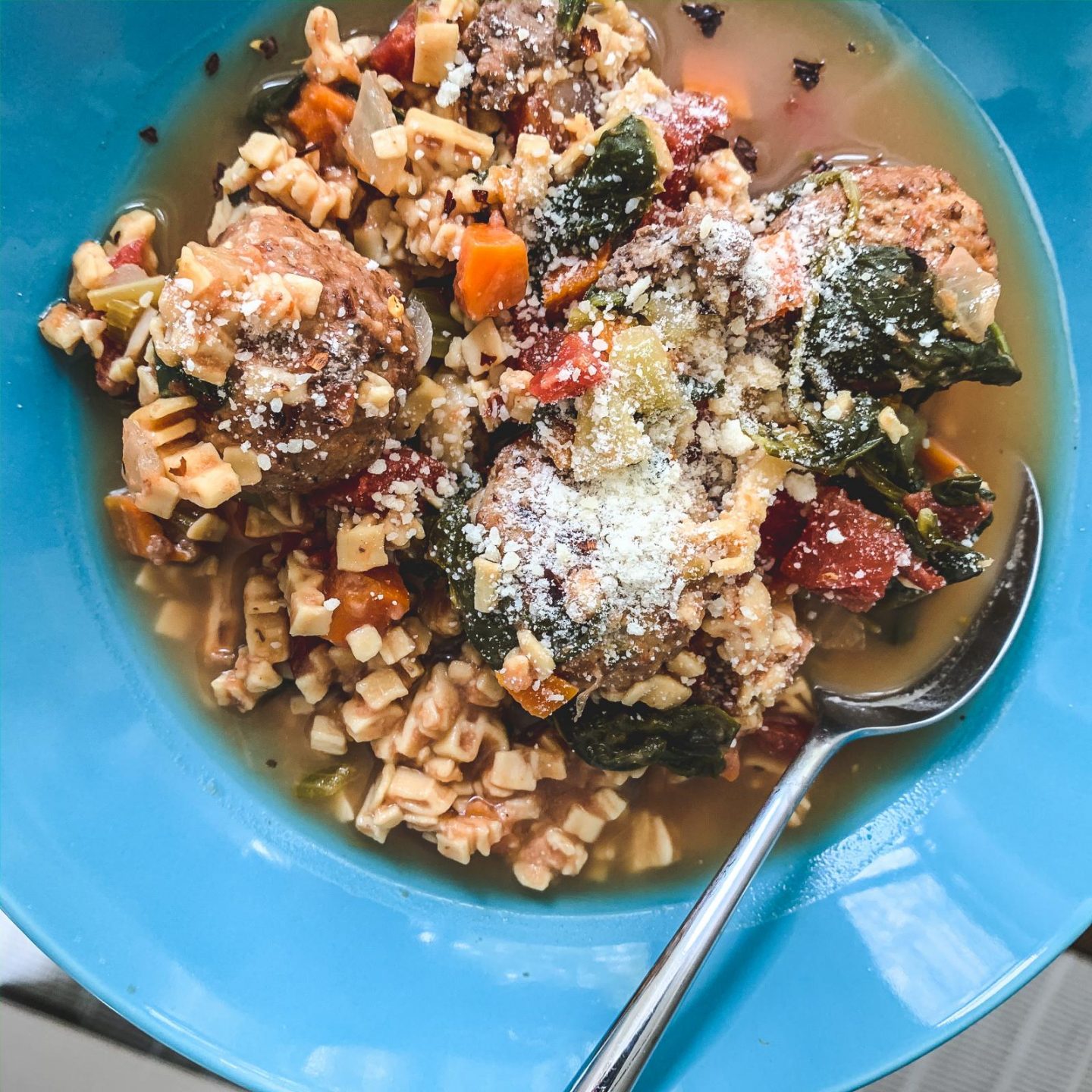 Easy Meatball Soup
Ingredients
1 Tbsp olive oil
1 container Trader Joes Mirepoix (pre-chopped carrots, onions, and celery)
2 cloves garlic, minced
1 package Trader Joes Turkey Meatballs (16 oz), prepared
6 cups beef broth (or beef bone broth)
28 oz canned diced tomatoes, undrained
1 tsp Italian seasoning
1 package Banza Chickpea pasta of choice (8 oz)
3 cups spinach, tightly packed
Parmesan cheese to garnish
Directions:
In a large pot, saute Mirepoix and garlic in olive oil
Add prepared meatballs and beef broth to pot and cook 5 min.
Add tomatoes, seasoning, and pasta. Simmer covered for 6-8 minutes or until pasta is cooked.
Add spinach and stir until wilted.
Top with Parmesan and enjoy!