My job requires that I'm in the car A LOT (legit just racked up 30k miles in a year on my car), which often means I'm eating out for lunch since I don't have an office or refrigerator. I made a pact to myself that this year I'd start packing my lunch more and finding no-heat-needed meals to throw into a cooler. Easier said than done, but today's lunch hit the nail on the head! Stayed great in my cooler and was extremely filling. And it was #meatless (which I recommend at least a few times a week). Let me introduce you to my Lemon Broccoli Salad! So fresh and includes chickpeas and feta for protein!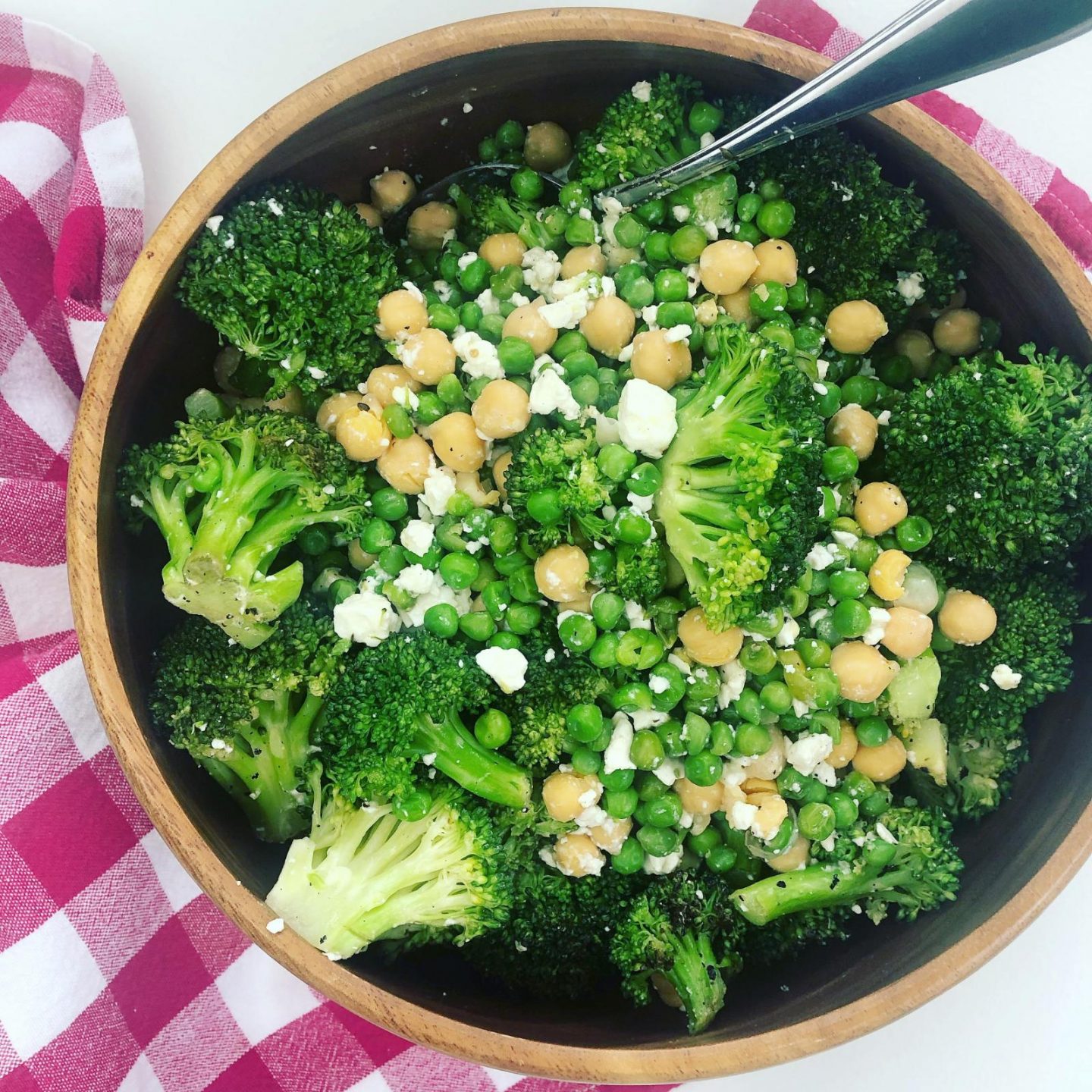 LEMON BROCCOLI SALAD
Servings: 4-6
INGREDIENTS
6 cups small broccoli florets
3 cups peas, fresh or frozen
1 (15 oz) can chickpeas, drained and rinsed
3/4 cup crumbled feta cheese
3 teaspoons chopped fresh mint
1 teaspoon lemon zest
Juice of 1/2 lemon
Olive oil
Salt
Pepper
INSTRUCTIONS
Heat 1 Tablespoon of olive oil in a large skillet over medium heat. Add broccoli and cook for about 5 minutes or until bright green.  Add peas to the skillet (can add them in frozen if using frozen).  Season with salt and pepper and cook for another 2-3 minutes or until peas are thawed if they were frozen.
Pour veggies into a big bowl and let cool for about 10 minutes.
Add the remaining ingredients into the bowl with the veggies. Stir together and season with salt and pepper to taste. Can be served immediately or stored in the refrigerator for up to 3 days.