Ever wonder what a dietitian eats at work?
Well following my insta gives you that insider perk.
A lunch and 2 snacks makes my work day complete,
Planning ahead is key to keep healthy what you eat.
Egg salad, Flatout bread, spinach, and avocado too,
That's the kinda lunch to spice a workday that is blue.
Snack on Go Macro, apples, and sting cheese,
This RD eats a lot of food- jeez!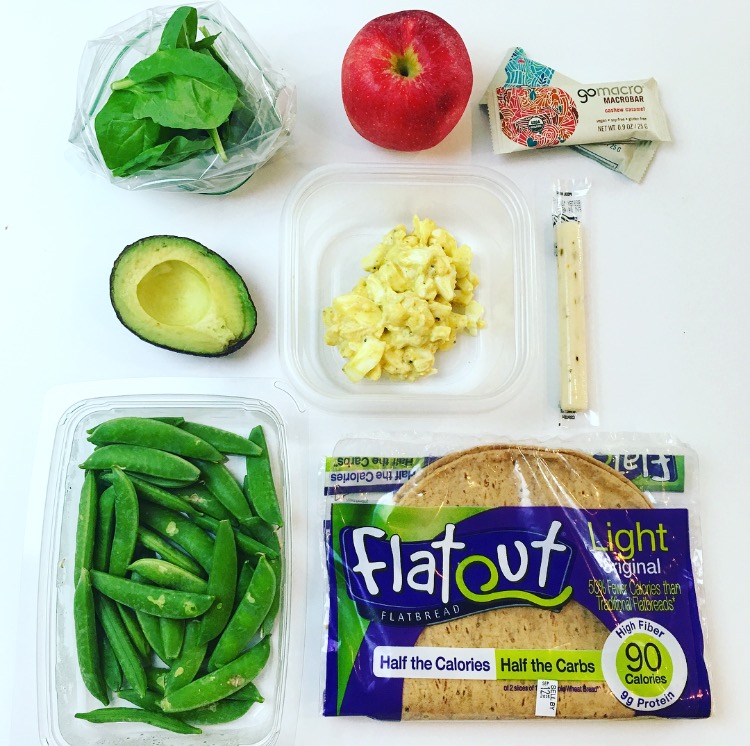 Morning snack: apple + jalapeno string cheese
Lunch: egg salad made with Greek yogurt and curry powder on Flatout bread with spinach and half of an avocado, side of sugar snap peas
Afternoon snack: two mini Go Macro bars