The American Heart Association recommends that we eat fish twice a week for heart health. In particular, we should be aiming for high omega 3 fish such as tuna, salmon, mackerel, and sardines. And yep- even the canned versions count! I love canned tuna as a quick, easy lunch for work. Just make sure you buy the stuff canned in water, not oil. I love that this recipe is tucked into a tasty avocado for a double whammy on your healthy fats! Plus its supe cute too, which obviously is what's most important.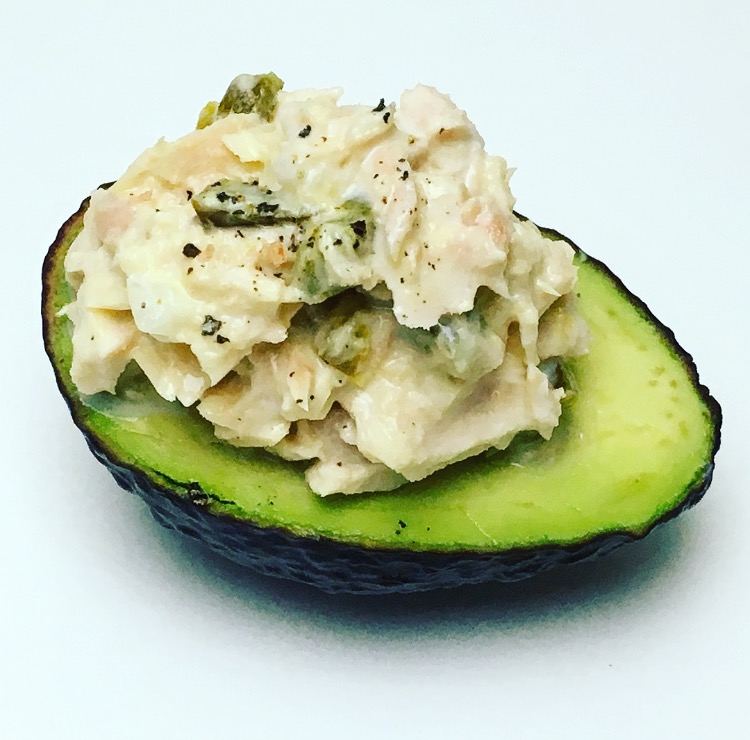 Easy Jalapeno Tuna
Servings: 1
Ingredients:
1, 5 ounce can albacore tuna, drained
1 1/2 Tablespoon plain Greek yogurt
2 Tablespoons chopped onion (any color)
1 Tablespoon chopped pickled jalapeno slices
1 Tablespoon of the pickled jalapeno juice
Salt and pepper to taste
1/2 avocado, pitted, not peeled
Directions:
In a medium bowl, mix all ingredients except avocado.
Scoop tuna salad into hollowed out part of avocado. Enjoy!