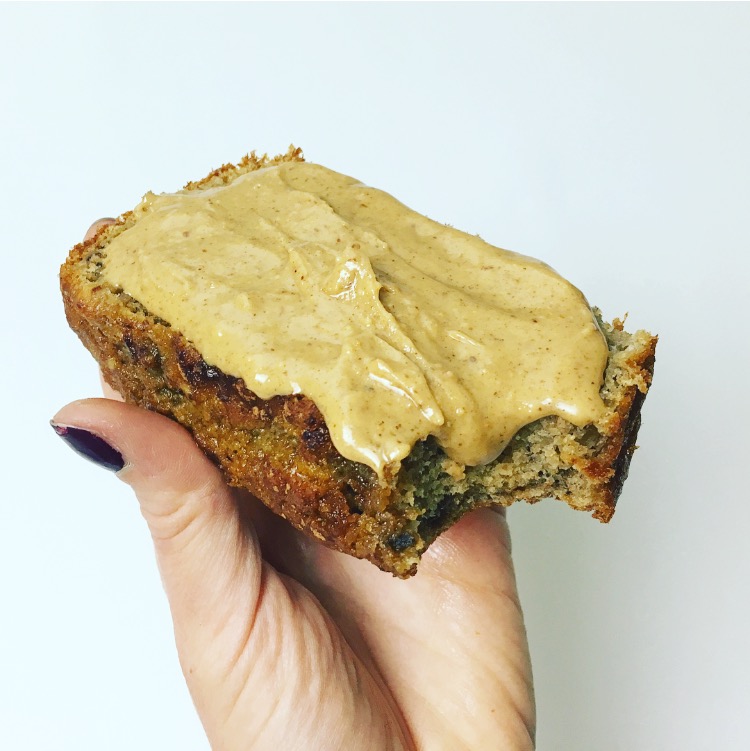 Protein banana bread is my friend
When I eat it I hope it never ends
Bananas are a great source of potassium
And this bread is low calorie which is great for my tum.
The extra protein helps to keep me full
It's great for you unless you pair with a Moscow mule.
I like banana bread. Who doesn't?! Bananas….eggs…BUTTER…WHITE FLOUR…SUGAR. These things are completely fine in moderation, but this night I was craving a banana treat that I could feel good about. So I took a few of the protein banana bread recipes I had seen and meshed them into this gooey, banana-y, perfect goodness.
Breads, whether it be banana, pumpkin, etc, are wonderful, but they are known for being high in calories and not exactly what we call "nutrient dense." When I plan a meal (or snack) my first thought is always "am I getting the most bang for my buck?" In other words, are the calories I am consuming also giving me the most nutrients as possible? And with your run-of-the-mill banana bread, the answer is typically "not really…."
This banana bread not only packs a huge protein punch, which as you should know by now if you are a follower of my blog is key for satiety and preventing over-eating, but it's also low in added fats and sugars. I also used whole wheat flour instead of white in order to beef up the fiber and B vitamins (which just so happen to also keep you feeling full, energized, and control blood sugars).
Oh and it obviously contains nutrient dense bananas, which are a great source of fiber, potassium, vitamin B6, and vitamin C. They also make great substitutes for fat in baked goods, which is why this recipe required no added fats! (Disclaimer: fat is not bad, but the added fats in baked goods are typically margarine, butter, or shortening which are considered "bad" fats, not "good" fats).
Grab a slice for a snack or dessert, or top it with a little nut butter and make it into a great, filling breakfast!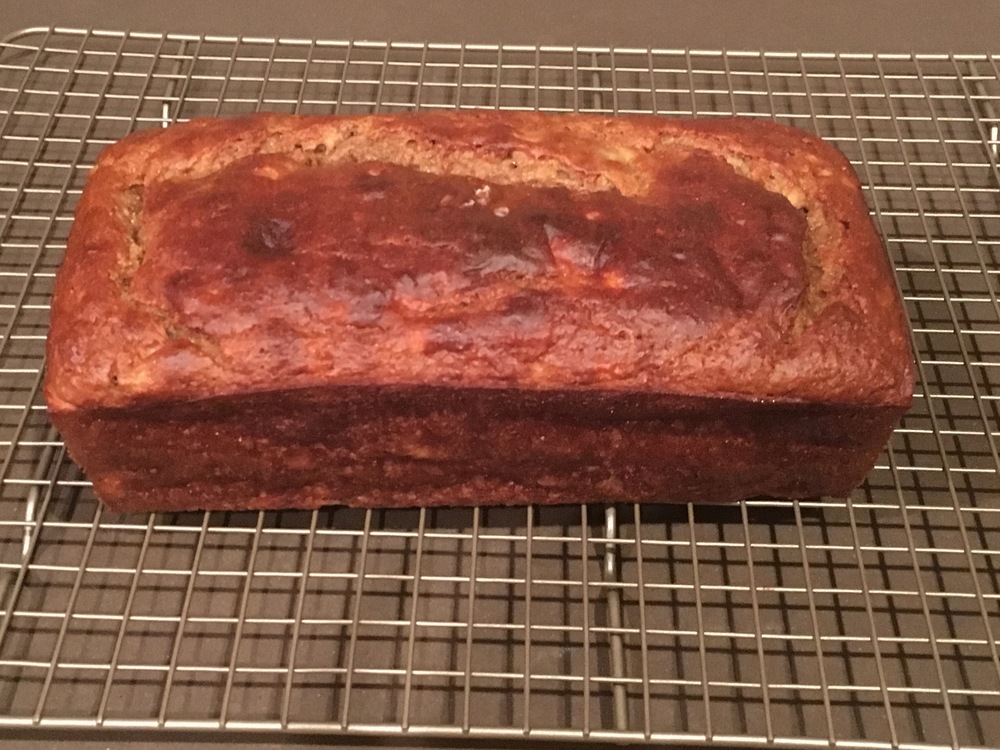 Skinny Protein Banana Bread
INGREDIENTS:
1 egg (or 1 Tbsp flaxmeal + 3 Tbsp water for a vegan bread)

3 ripe bananas

1/2 cup vanilla Greek yogurt (or soy yogurt for a vegan bread)

1/3 cup sugar

1 teaspoon vanilla extract

1/2 teaspoon almond extract

2/3 cup white whole wheat flour

2 scoops protein powder (whey or pea protein based; about ½ cup)

1 teaspoon baking soda

1/2 teaspoon salt

1 teaspoon cinnamon

Optional: 10 raw almonds, chopped
DIRECTIONS:
1. Preheat oven to 350°F. Lightly spray a 9-inch loaf pan.
2. If making a vegan bread, mix the flaxmeal and water together in a small bowl and set aside.
3. In a medium-sized bowl, mash the bananas with a fork. Add the yogurt, sugar, vanilla, and almond extract, and mix until combined. Add the egg or flaxmeal mixture.
4. In a separate bowl, mix together the flour, protein powder, baking soda, salt, and cinnamon. Stir that into the banana yogurt mixture.
5. Pour into the greased pan. (Optional: top with chopped almonds)
6. Bake for 50 minutes, or until a toothpick inserted in the middle comes out dry.
NUTRITION FACTS
Serving Size: 10; Calories: 110; Fat: 1g; Dietary Fiber: 2g; Sugar: 12g; Protein: 6g