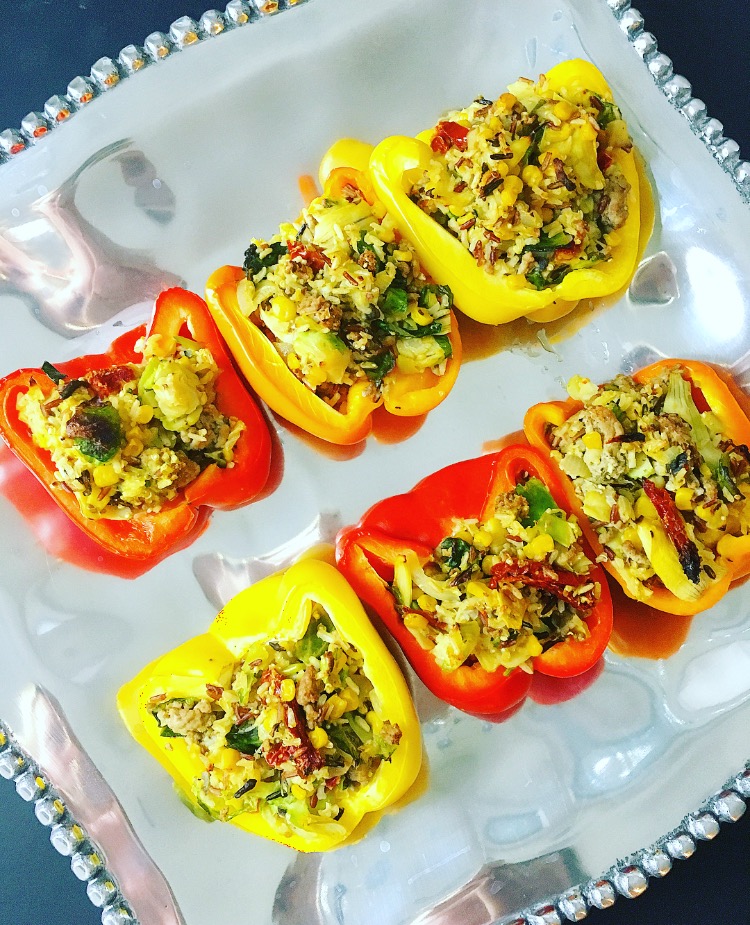 I LOVE stuffed peppers, but this night I wan't feeling the "usual" stuffed bell pepper. I wanted new flavors. Something that hadn't been done before. And I found just the cure… Mediterranean Stuffed Peppers. Bursting with flavors you haven't thought of before inside of a delectable stuffed pepper. I'll be honest- I could eat the filling by the spoonful. And I may have done just that…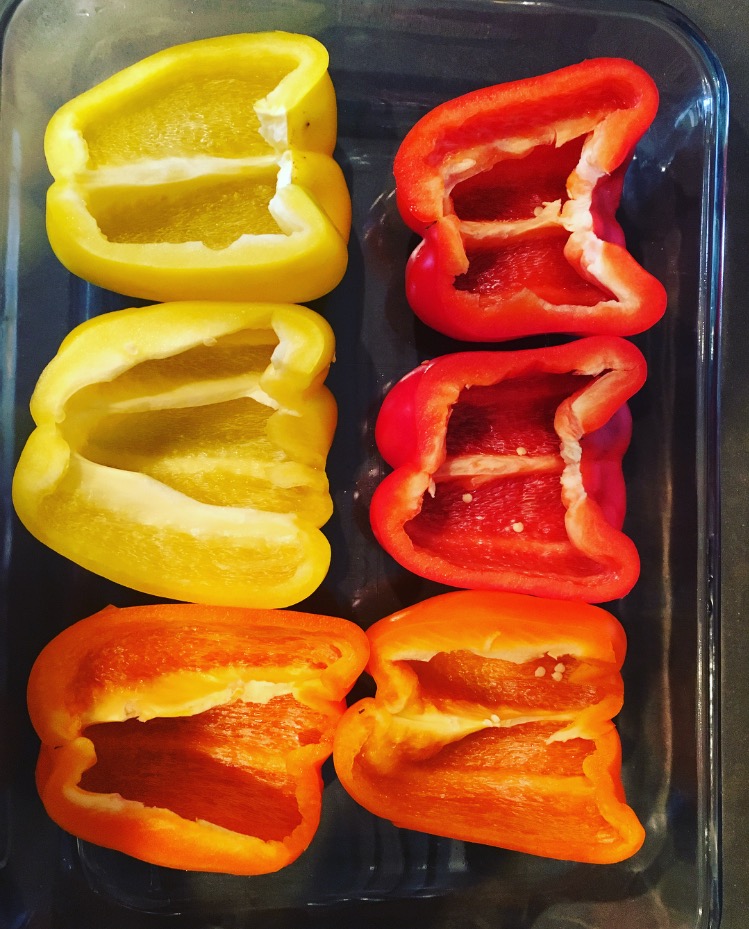 High in protein, high in fiber, high in vitamin C, high in vitamin D. A dish doesn't get much better than this! And the peppers help with portion control.
Have you guys tried this Thai Coconut Curry hummus by HOPE hummus? It is SO good and made an awesome addition for flavor, moisture, and protein for these peppers.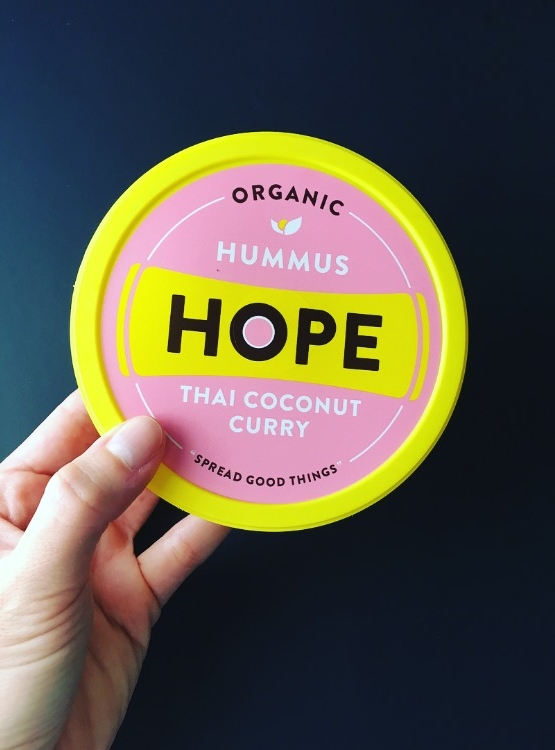 Mediterranean Stuffed Peppers
Ingredients:
Servings: 4
4 large bell peppers (color of choice)
1/3 cup brown or wild rice (I used Minute- Multi-Grain Medley)
1 pound lean ground turkey
1 small onion, chopped
3 cloves garlic, minced
1 cup Brussels sprouts, sliced
1/2 cup mushrooms, chopped
1/2 cup chicken broth
1, 14 ounce can artichoke hearts, rinsed and drained
1, 14 ounce can corn, rinsed and drained
1/4 cup sundried tomatoes
1, 8 ounce Thai Coconut Curry Hope Hummus
Directions:
Cut tops off of bell peppers and then cut each in half, lengthwise. Lay open side up in a glass baking dish.
Cook rice per instructions on packaging (should make about 1 cup cooked).
Preheat oven to 350.
In a large skillet, cook ground turkey, onions, and garlic until turkey is almost all browned. Then toss in Brussels sprouts and mushrooms. Continue to cook until Brussels sprouts have softened slightly.
In the same skillet, add in chicken broth, artichoke hearts, corn, and sundried tomatoes. Cook until broth has almost completely dissolved (about 5-7 minutes).
Remove mixture from skillet and place in a large bowl. Add rice and hummus to bowl. Stir all ingredients in bowl together.
Spoon an equal amount of mixture into each hollowed bell pepper.
Bake for 20 minutes or until peppers are soft.