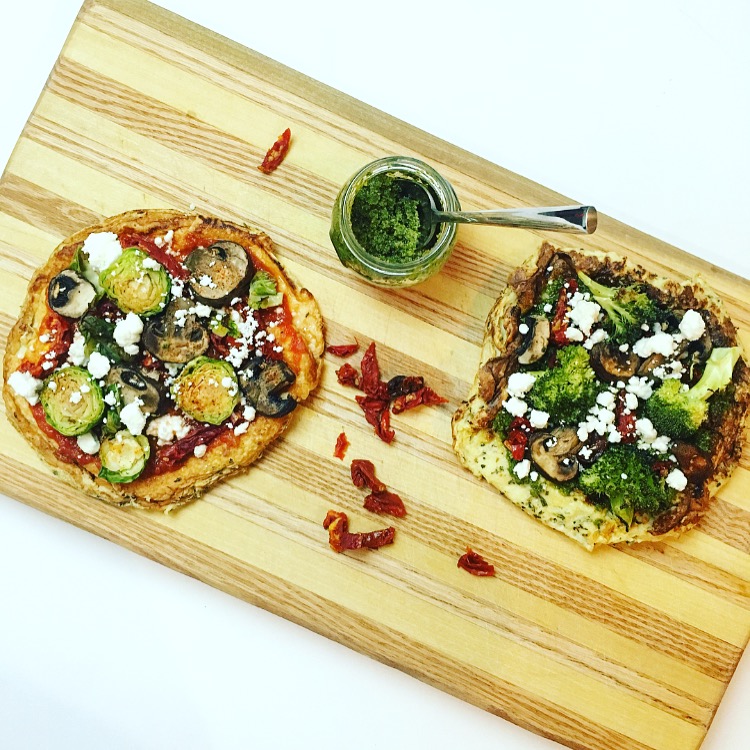 What if I told you that I had a recipe for a gluten free, paleo friendly, guilt free pizza crust that is DELICIOUS???? Well my friends- I do. Let me start by saying that I love pizza. Whew- that felt good. But as much as I love pizza, I don't love the fact that it's typically loaded with fat, calories, and sodium. Not to mention that it's not typically loaded with healthy protein and fiber. Now I've tried my fair share of veggie pizza crusts (cauliflower pizza crust, broccoli pizza crust, etc) and I love them. But let's be real- they are a mess to make. They are time consuming, they make a mess of my kitchen, and they're not the easiest to eat. This pizza crust is different. It's simple. It's high protein. It's easy cleanup. And it's GOOD.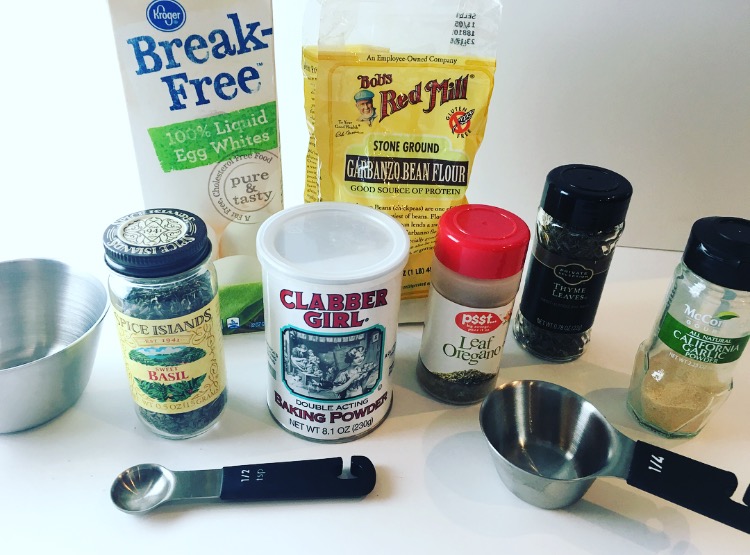 This pizza is almost like the pancake of pizza crusts. Think high protein pancake topped with delicious marinara or pesto, and all of your favorite veggies. And because this crust is loaded with egg whites, one pizza and you're good to go for the night with satiety.
I topped my pizza with no sugar added marinara sauce, roasted Brussels sprouts, roasted mushrooms, sun dried tomatoes, and feta cheese. My hubby topped his with pesto (fresh from Italy- thanks little bro!), roasted broccoli, roasted mushrooms, sun dried tomatoes, and feta cheese. Any toppings could work! Play around with goat cheese, hummus, roasted veggies, chicken, etc!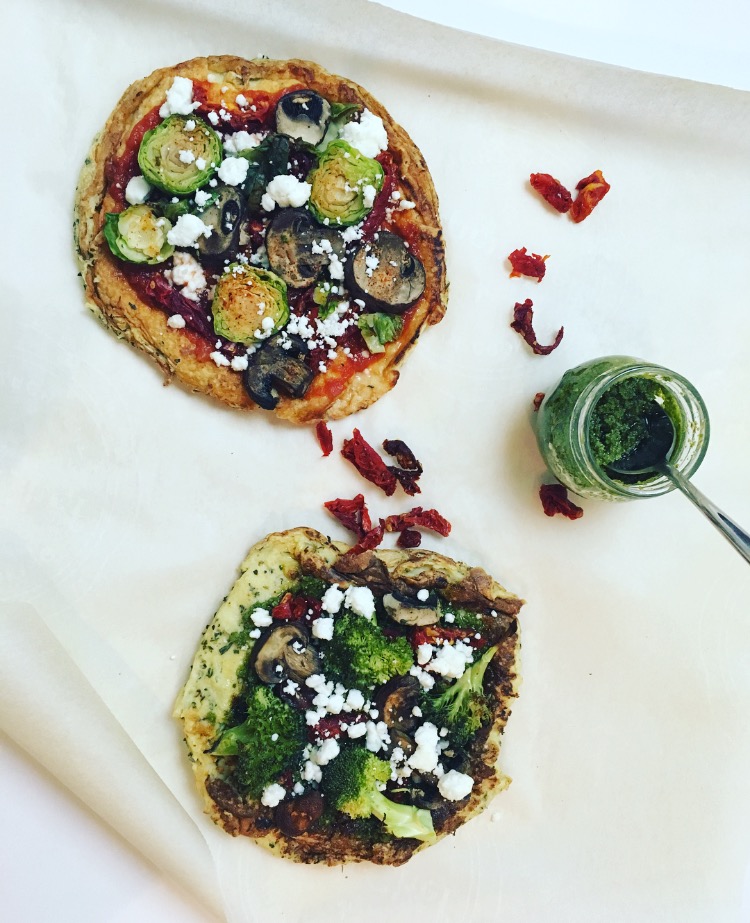 Healthy Pizza Crust
Servings: 2
Ingredients
1 cup egg whites
1/4 cup chickpea flour (can also use coconut flour)
1/2 teaspoon baking powder
1 teaspoon Italian seasoning
1/4 teaspoon garlic powder
Salt to taste
Directions
Mix all ingredients.
Preheat oven to 400 degrees.
Split batter into two and cook in greased 8 inch pan on medium-high heat for 2-3 minutes.
Flip (similar to cooking a pancake) and cook other side for an additional 2-3 minutes until cooked through.
Repeat with second crust.
Transfer both crusts to a baking sheet lined with parchment paper. Top with desired toppings.
Bake for 5-8 minutes and enjoy!