Curry. A five letter word that guaranteed will lead to me ordering your dish if I see this ingredient in it. It is also a guarantee that I will be staining whatever I am wearing at the moment yellow when I eat foods with curry in them. It's just a fact of life. Aside from being outrageously tasty, curry has many health benefits. Tumeric, which is an ingredient in curry powder, has been shown to have anti-inflammatory benefits. Some studies even show that tumeric is an anti-cancer agent. And who couldn't use a bit of that?!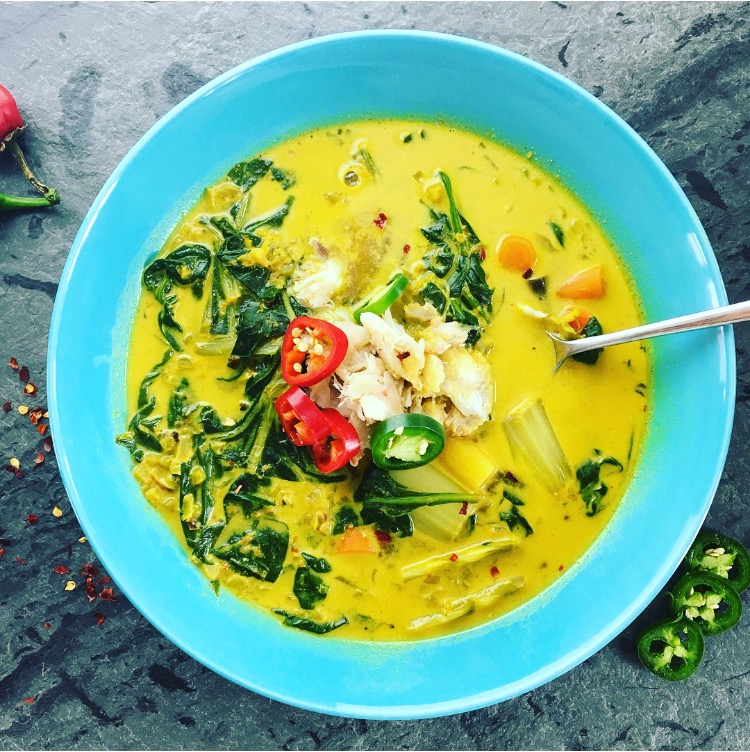 This soup is easy to make, LOADED with veggies, and gluten-free. High protein, high fiber… a dietitian's dream of a combo. It's also got a nice spice to it, which you know this Texas girl loves. I use pre-riced broccoli to keep prep and cook time down (and also because I always DESTROY my kitchen when I attempt to make my own veggie rices). This time I used Trader Joes riced broccoli.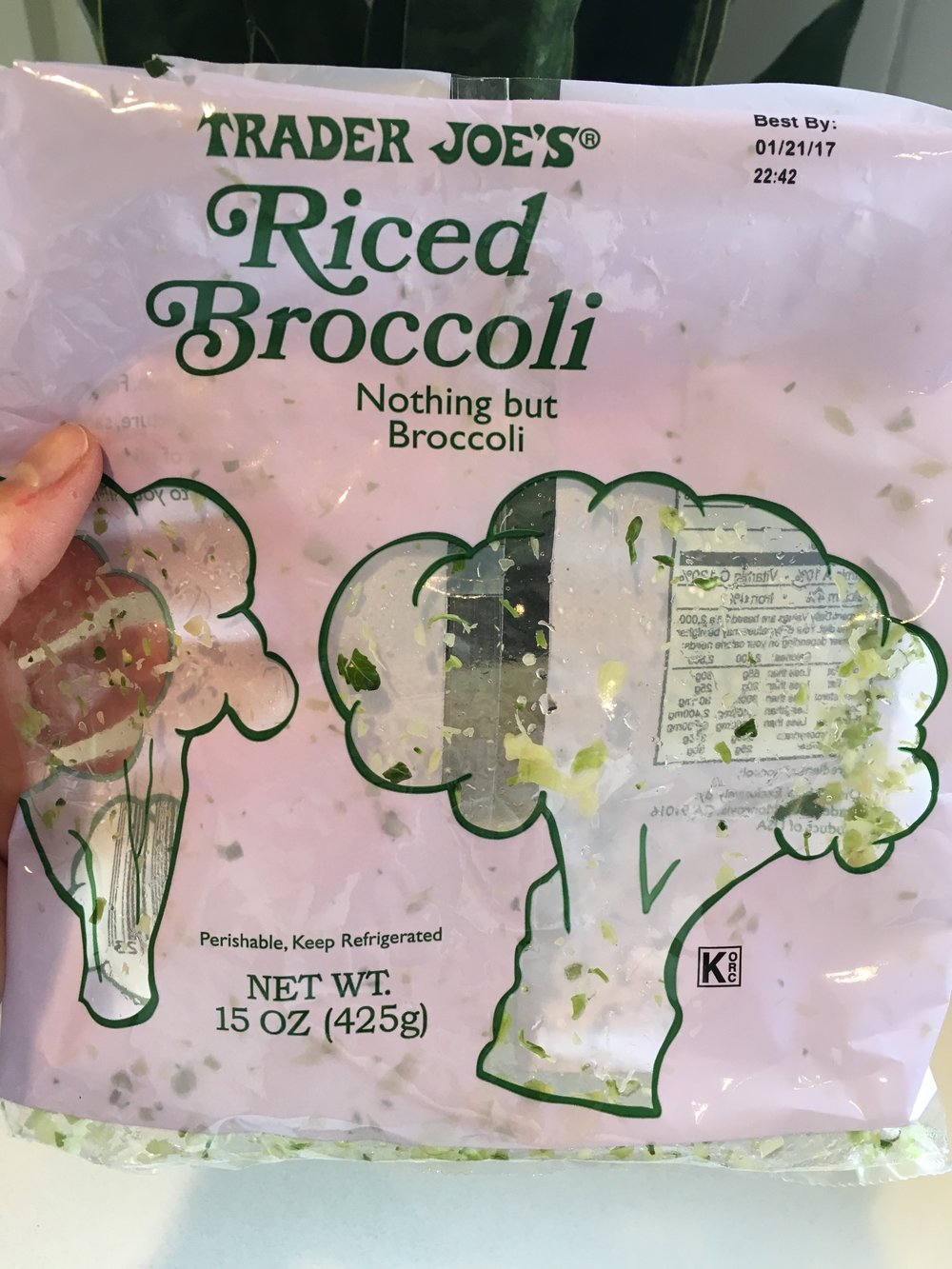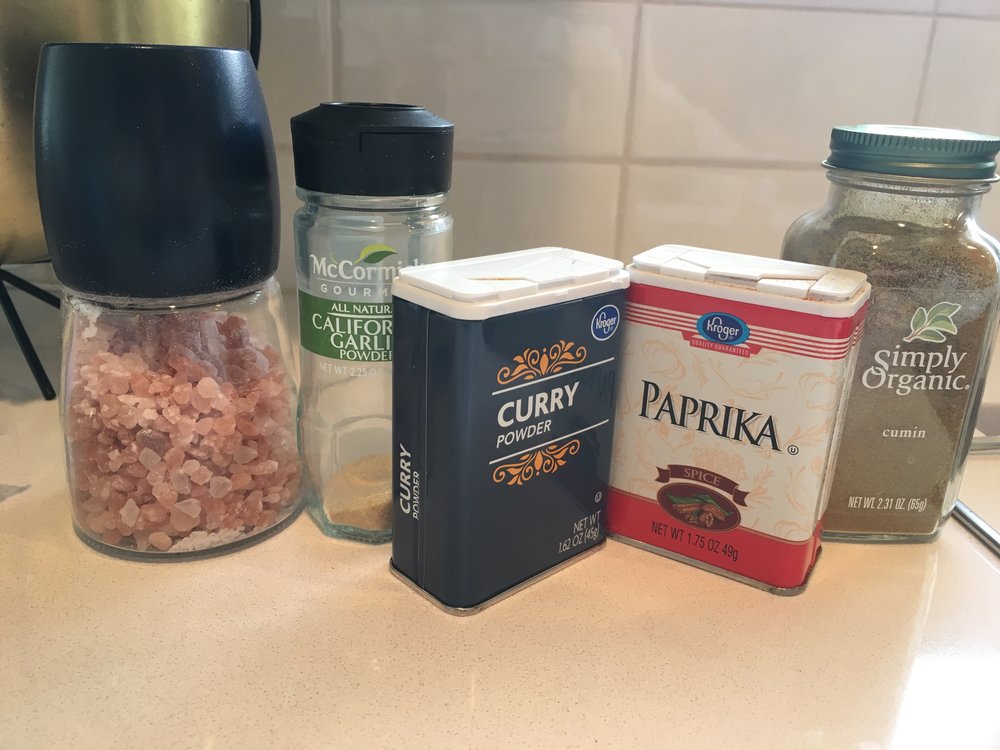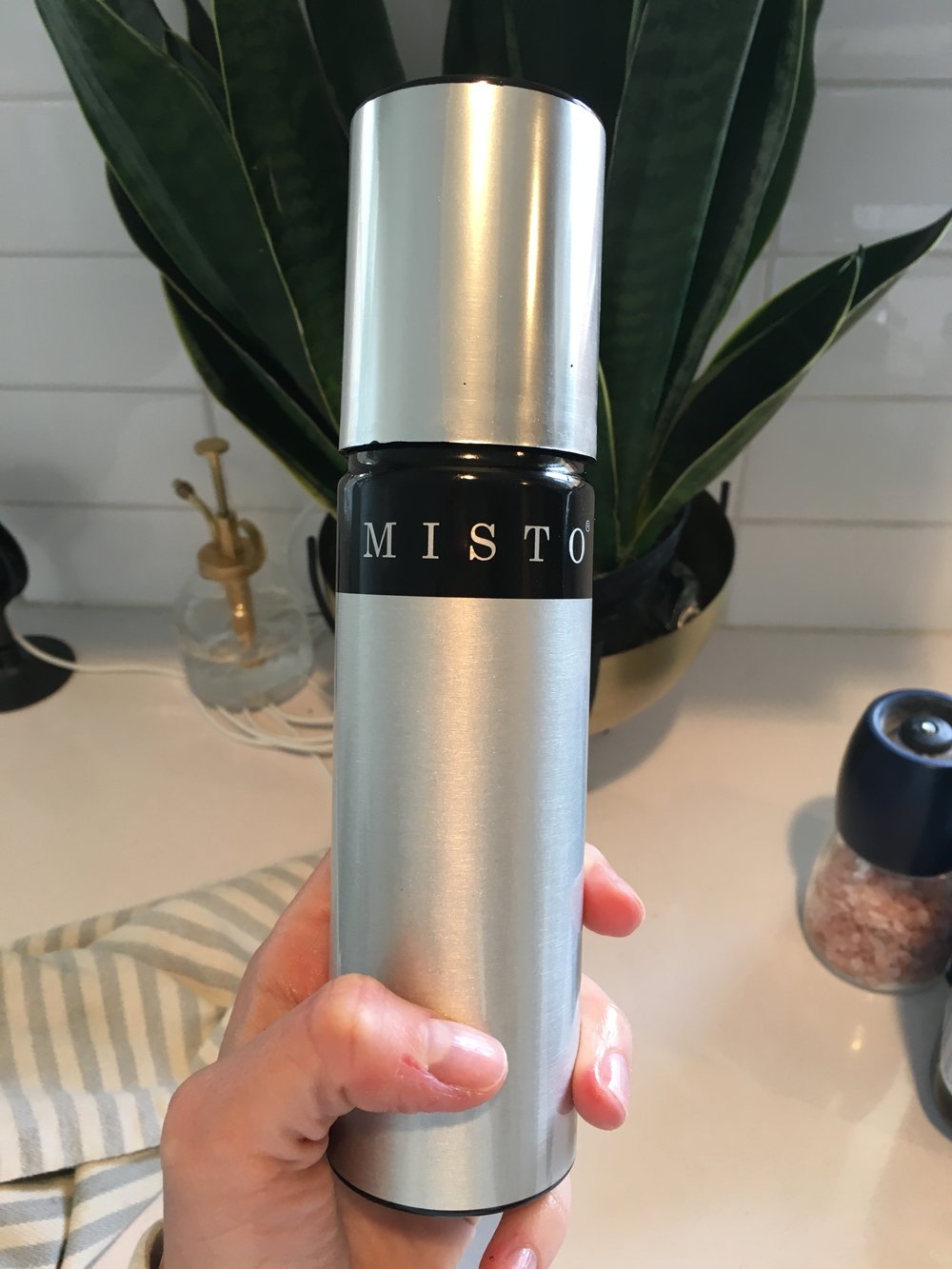 How do I easily portion out my oil? I use my Misto spray bottle. I love this thing. It's a great way to easily grease my pots and pans without glopping on the oil. It's like Pam without the added chemicals. It doesn't have to be this brand, there are a ton of good oil spray bottles out there. But bottom line- portioning oil is important for weight control!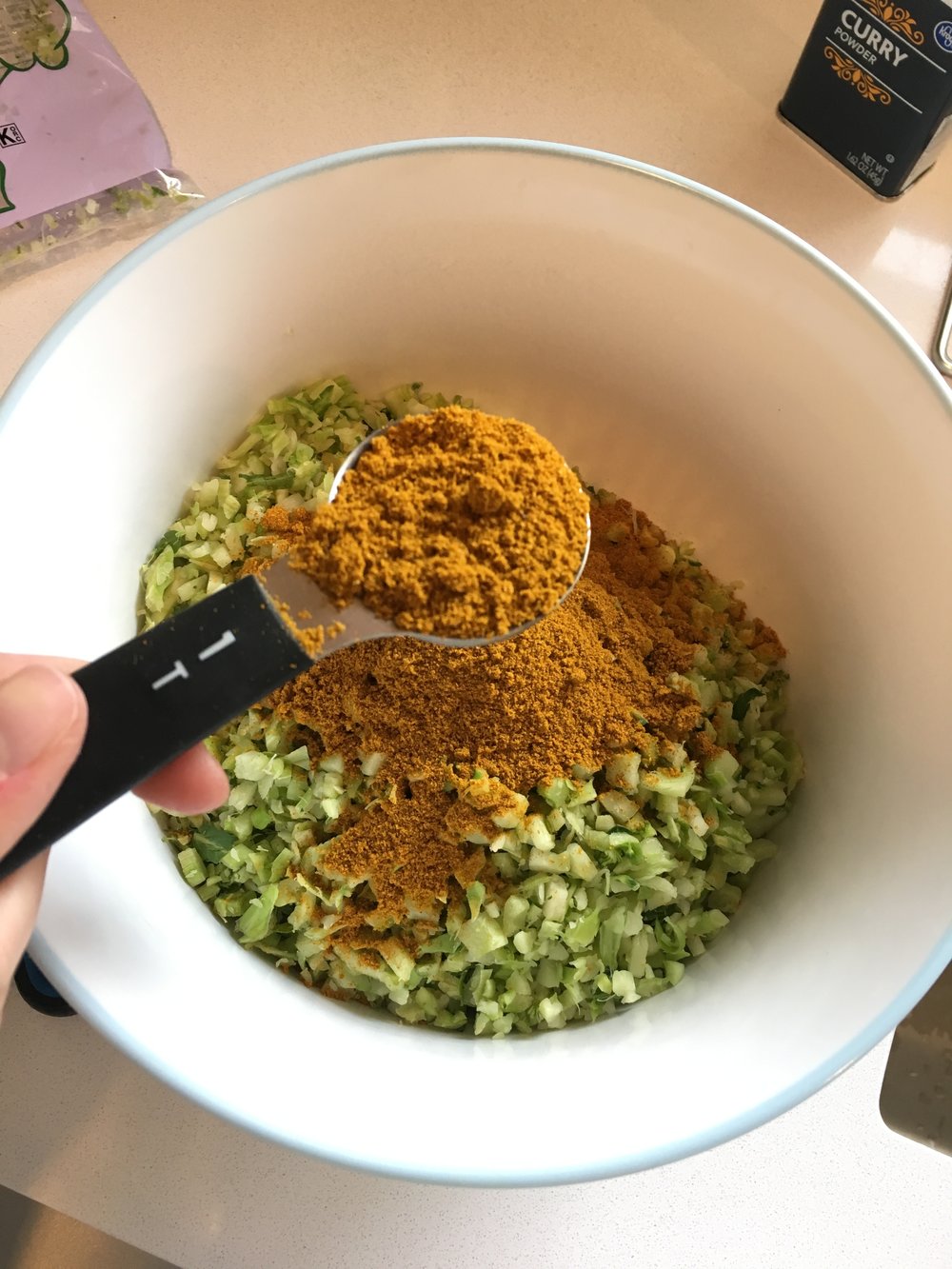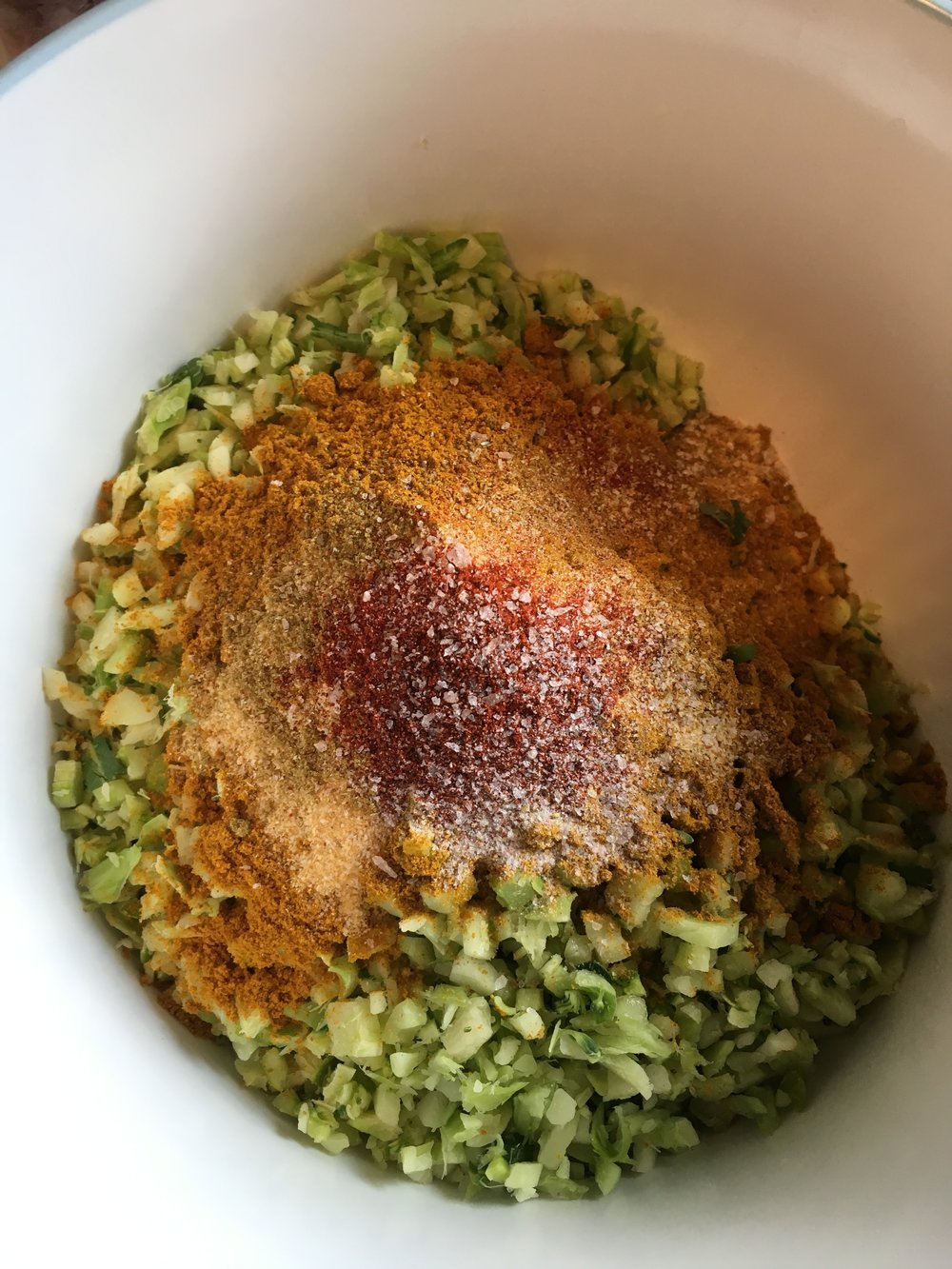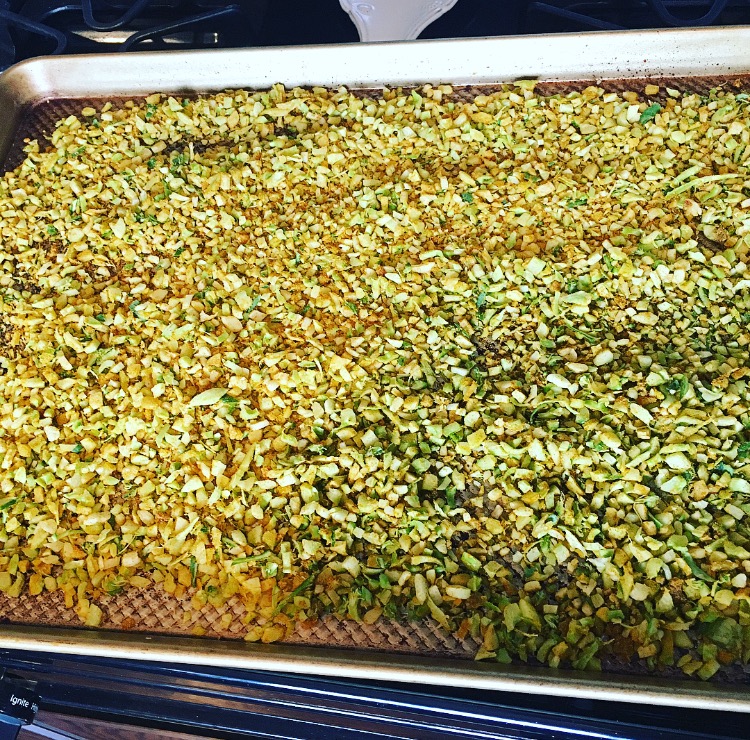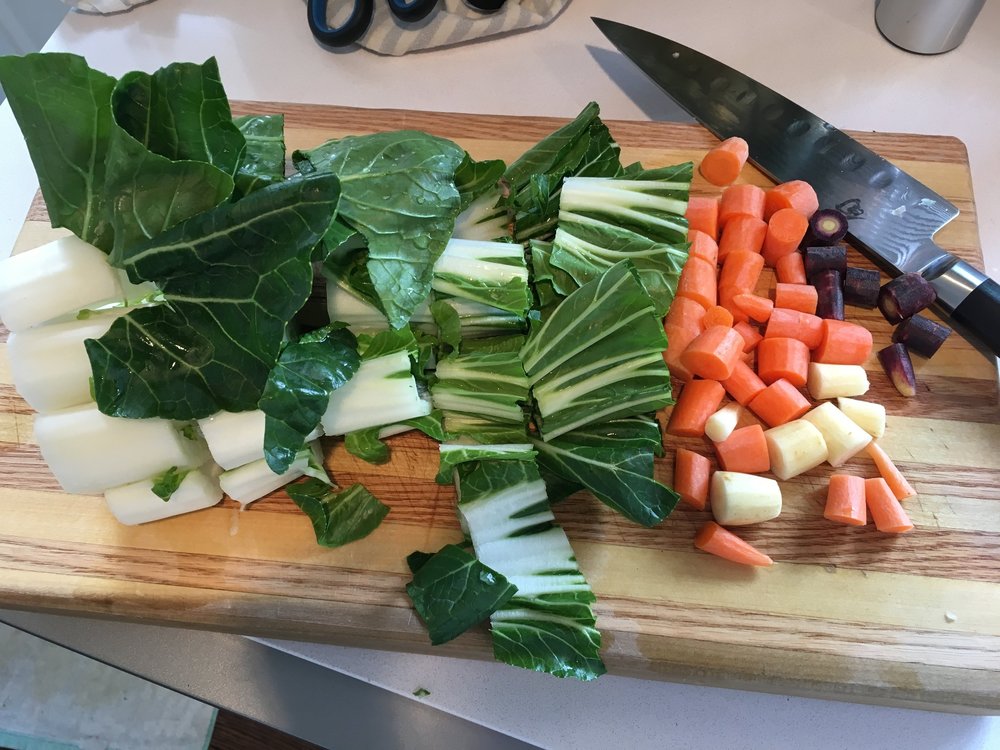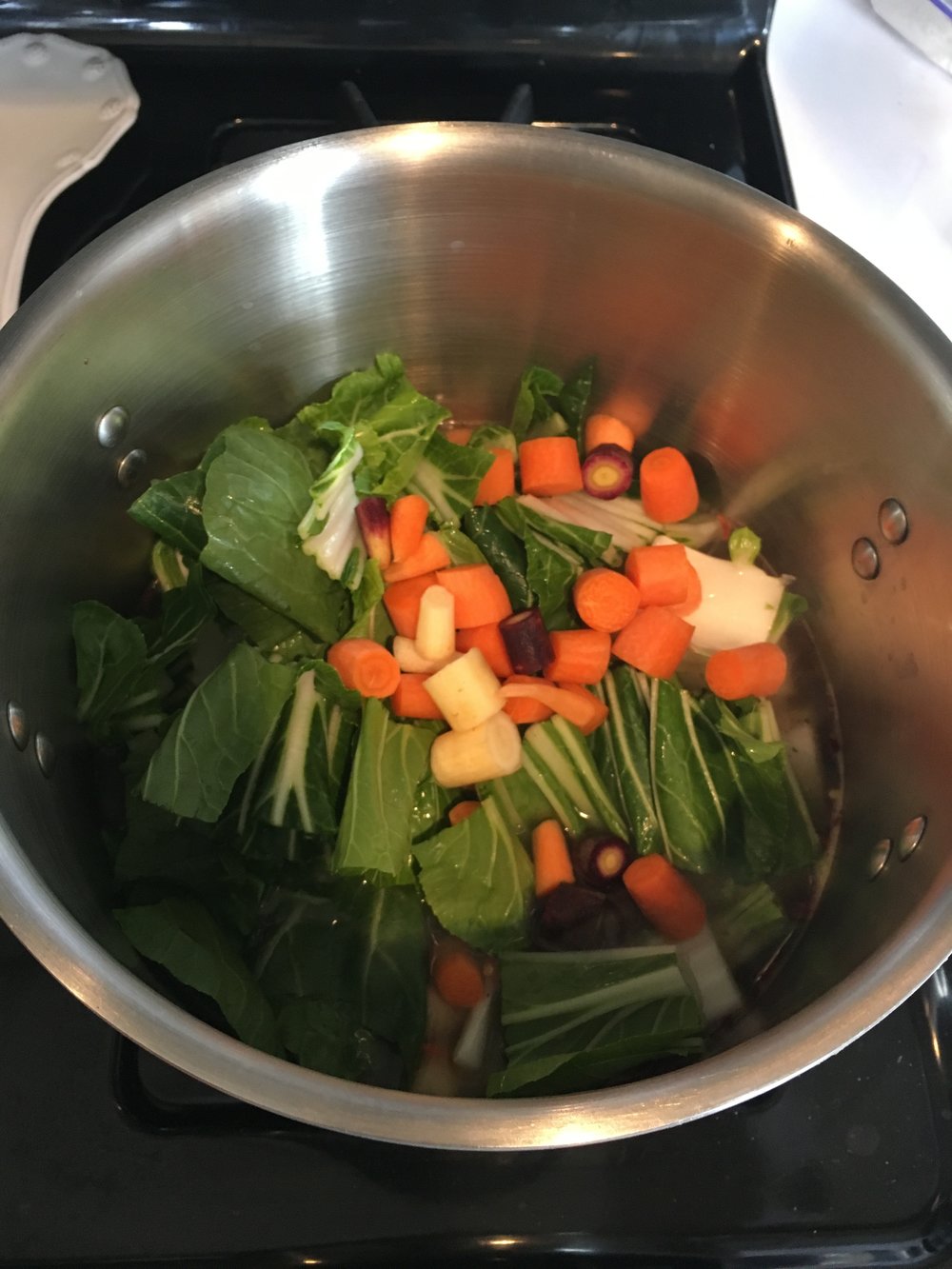 Gluten-Free Crab Curry Soup
Ingredients:
3-4 cups of "riced" broccoli or cauliflower (I use the pre-riced)
3 Tbsp curry powder
1 tsp garlic powder
1/2 tsp cumin
1/2 tsp paprika
1/4 tsp sea salt
2-3 Tbsp olive oil for roasting
2 tsp olive oil or avocado oil
1 tsp minced garlic
4 cups broth (vegetable or chicken if not vegan)
1 medium bunch bok choy, large chopped
1 (10 ounce) bag baby spinach leaves
2 cups carrots, chopped
1 (13.5 ounce) can light coconut milk
1/2 tsp red pepper flakes (use less if you don't want as spicy)
1/2 tsp black pepper
8 ounces fresh crab meat (I used Trader Joe's frozen Wild Caught Crab Meat)
Sliced jalapeno and/or red pepper to garnish
Directions:
Preheat oven to 400F.
In a small bowl, toss your cauliflower or broccoli rice with the curry powder, garlic powder, cumin, paprika, salt, and 3 Tbsp oil.
Spread the veggie rice on a baking sheet. Place in oven and roast for 20 -22 minutes until tender but not overcooked.
Remove and set aside. Prepare a large stock pot by heating 2 tsp oil on medium high heat. Add minced garlic and saute for 5 minutes until fragrant.
Next add in your broth, bok choy, carrots, spinach, cauliflower "rice," red pepper flakes , and black pepper.
Bring to a quick boil (make sure milk does not get too hot), then simmer for another 20 minutes or so until veggies are all cooked.
Top each bowl with crab meat.
Garnish with peppers.