If you were to ask me what my favorite food was growing up, I would have probably said pasta alfredo. I LOVED the stuff. Until that one dreadful day that I learned that most alfredo dishes have over 1,000 calories. Dang you, person that told me that! But just because I found out that it's "unhealthy" doesn't mean that I all of the sudden stopped liking the stuff. It was actually quite the opposite. I love the stuff so much that I had all the motivation in the world to make a healthier version of it. So I did! And boy was it good. I promise you won't know it's healthy. And it's super simple to make. I found a version of this recipe on www.showmetheyummy.com and gave it my RD touches!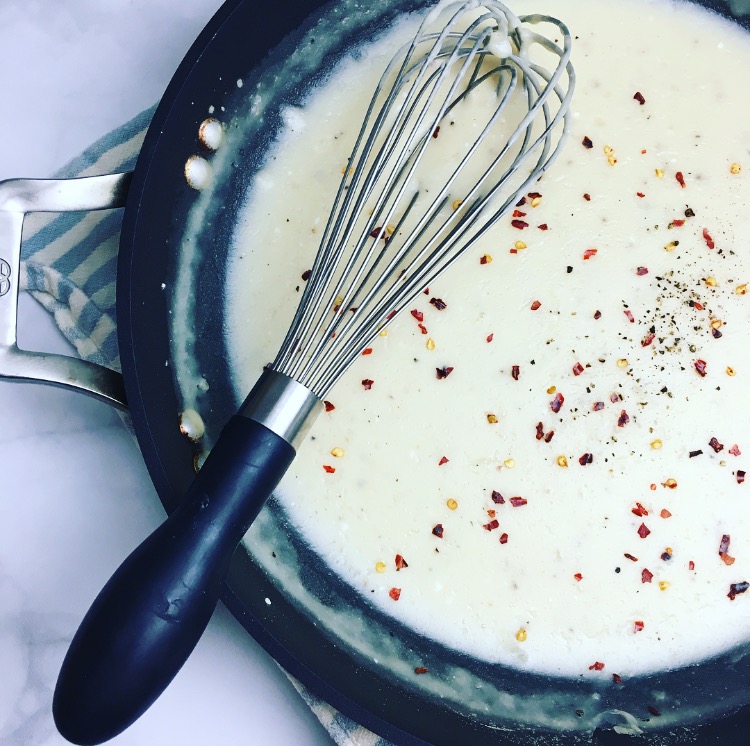 I paired my sauce with Banza chickpea pasta, a ton of pre-chopped roasted veggies, and Lightlife meatless sausages to make a high protein, delicious vegetarian meal (#meatlessmonday).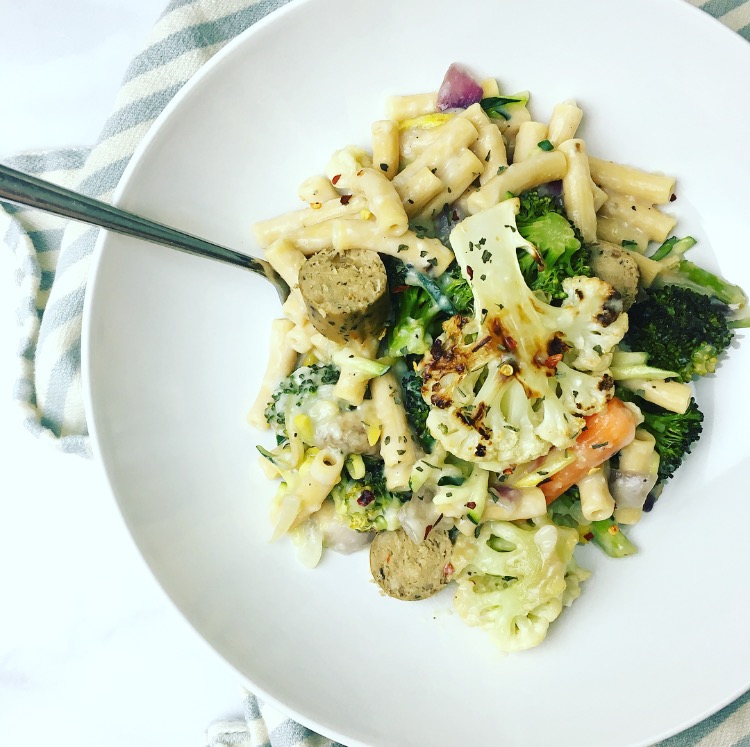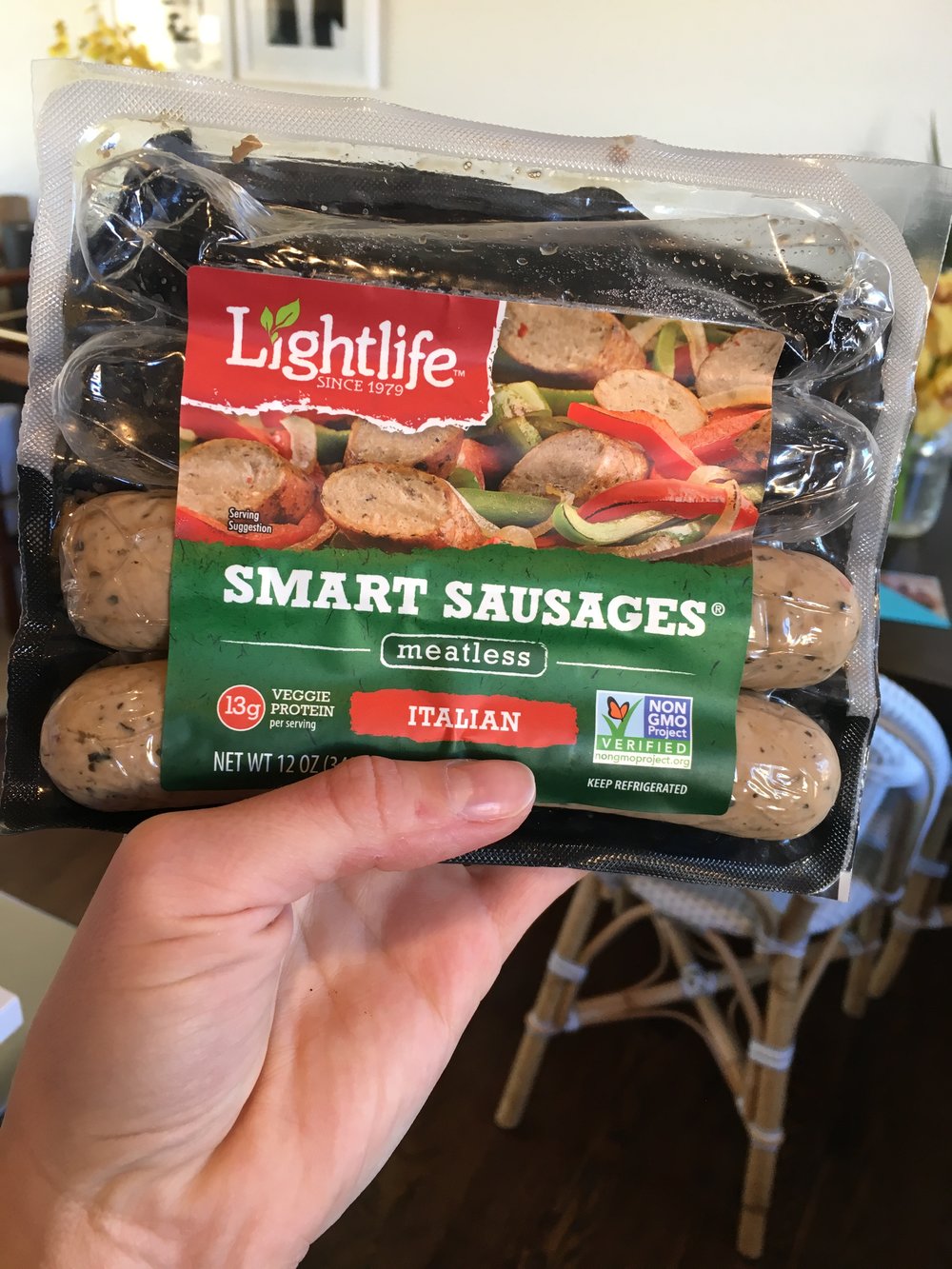 Skinny Alfredo Sauce
Ingredients:
1 cup vegetable or chicken broth
2 tablespoons cornstarch or all-purpose flour
1/2 cup milk of choice (I used unsweetened almond milk)
1/2 cup non fat plain Greek yogurt, room temperature
1/2 teaspoon salt
2 teaspoons garlic powder
1/4 teaspoon black pepper
1/2 cup grated Parmesan cheese
Crushed red pepper and oregano to taste (optional)
Directions:
Heat broth in a large sauce pan over medium heat.

Sprinkle with cornstarch and cook for one minute, stirring constantly with a whisk.

While whisking, slowly add in milk and continue whisking to combine until smooth.

Raise heat to medium high and bring the mixture to a simmer.

Once simmering, simmer for 2 minutes or until it starts to thicken, whisking constantly.

Remove from heat and slowly whisk in Greek yogurt.

Once combined, place back on the heat (medium) and stir in Parmesan cheese, salt, pepper, and garlic powder.

Bring to a simmer and simmer for an additional 2 minutes, whisking constantly.

Serve over pasta immediately. Top with crushed red pepper and oregano if desired.
*This makes enough sauce for about 1/2 – 1 pound of pasta depending on how saucy you like your pasta.