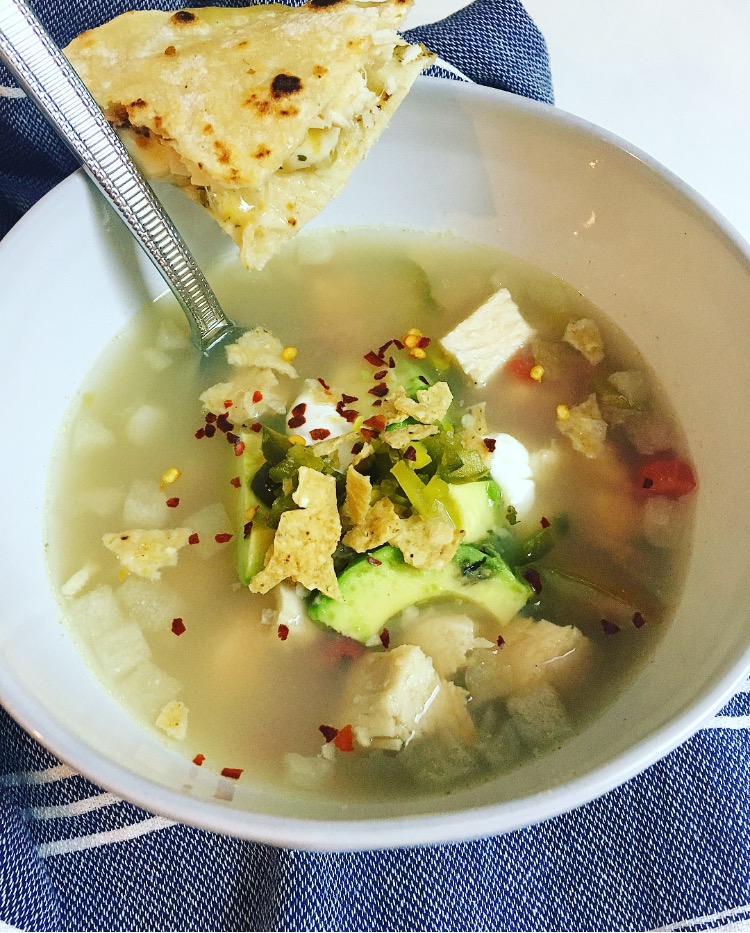 As most of you know by now, I'm still livin' the hotel life. Lucky for me, one of my besties lives in Houston not far from our hotel with her hubby. They are gracious enough to have us over for dinner often so that we have an excuse to get out of the hotel. Since we don't have a crock pot at our hotel, I love to utilize theirs. I'll head over to her (Layne's) house around noon, throw a bunch of stuff in her crock pot, and head out to run my errands. I'll head back over with my hubs around 6p and, voila, dinner is served. This night we decided to make healthy enchilada soup. Layne is pregnant, so we decided that this would be an awesome meal to freeze the leftovers of so that she has quick, easy meals for when the babe comes.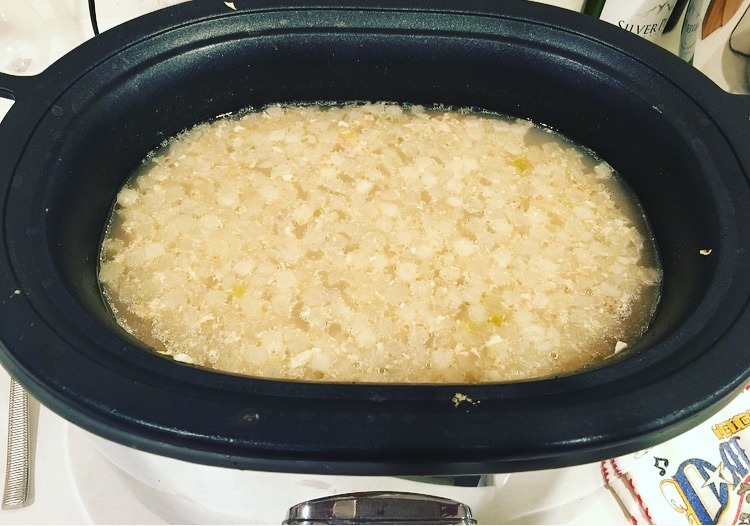 In typical Lauren fashion, I used frozen pre-chopped onions, canned diced green chilies, frozen chicken breasts, and canned diced tomatoes so that prep time was almost ZERO.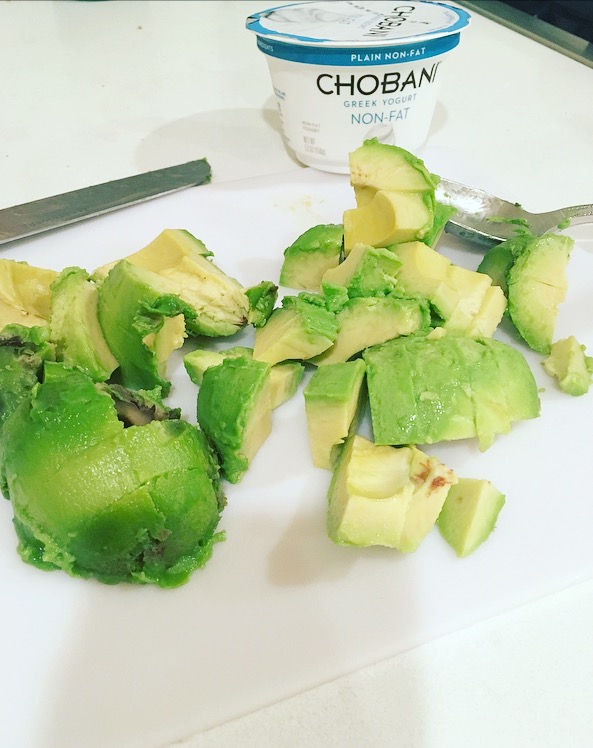 I used plain Greek yogurt in place of sour cream. This still gives it that creamy taste that we all love without the saturated fat and calories of sour cream. Oh and of course I used avocado too.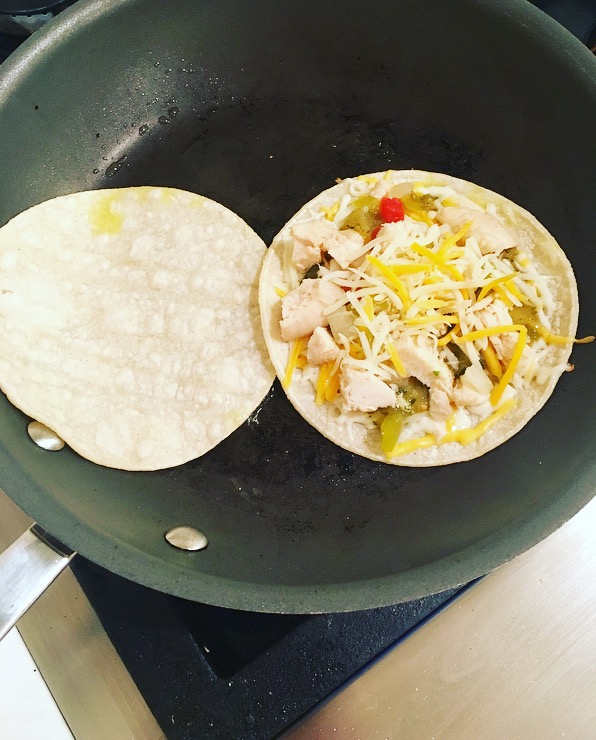 To appease our men, we strained out some of the soup fillings into corn tortillas to make quesadillas to go alongside the soup. Ok, maybe Layne and I ate one too…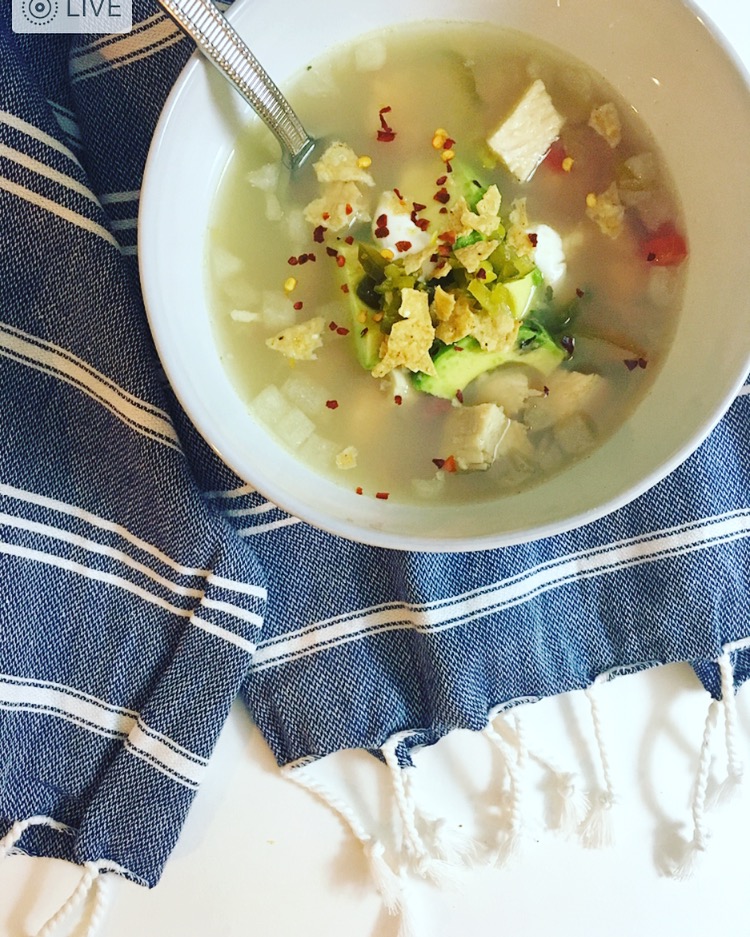 Healthy Enchilada Soup
Prep Time: 10 minutes
Servings: 8-10
Ingredients:
2 pounds frozen chicken breast
96 ounces low sodium chicken broth
15 ounce can petite diced tomatoes
7 ounces diced green chilies
2 cups diced white onion (equivalent of 2 small white onion, chopped)- I used frozen
2 Tablespoons cumin
1 Tablespoon salt
2 Tablespoons garlic powder
Optional: Red pepper flakes, tortilla chips, diced avocado, plain Greek yogurt, chopped jalapenos to top
Directions:
Place all ingredients (with exception of toppings) in crock pot. Stir to combine.
Cook on low for 7-8 hours (can also cook on high for 4-5 hours).
Shred chicken using two forks.
Serve and top with optional toppings.
*If you would like to serve with quesadillas, strain out soup fillings using a slotted spoon onto a corn tortilla and sprinkle with shredded cheese of choice. Place tortilla onto a heated, greased skillet on medium-high heat. Top with second tortilla. Cook until golden brown, about 3 minutes. Flip and cook other side until golden brown. Serve with soup.
**This soup freezes great! Place soup into individual freezer-safe Tupperware and let cool. Once cool, place top on securely and freeze for up to a year!
***One other fun option with this soup is to throw in frozen brown rice in place of the quesadilla. This makes it a very filling, complete meal.