Ok so it's not "officially" summer yet (June 20, I'm lookin' at you), but it sure feels like it already here in Houston. You guys know by now that I love pizza, and I especially love Flatout bread pizzas, but I have never done a grilled Flatout pizza. And we all know that summer= all things grilled. So, tonight was the night to try out a grilled pizza!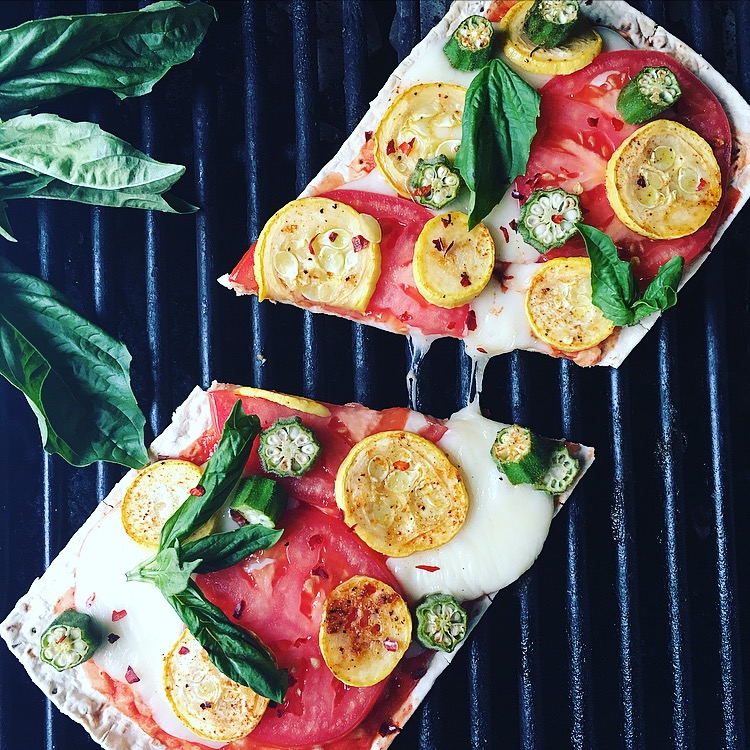 In typical Lauren fashion, I hadn't decided on my 'za toppings until I got to the grocery store. I wanted to be inspired. And was I ever inspired! The first thing I saw in the produce isle was okra. And what better summer ingredient than okra?! Never tried it? Okra is a non-starchy vegetable. It's benefits are (per cup raw):
Only 33 calories
3 gm fiber (which keeps you feeling full)
66% vitamin k (good for your bones)
35% vitamin c (good for your skin)
50% manganese (good for your bones)
So it's basically the best thing ever. Oh and did I mention that it tastes great?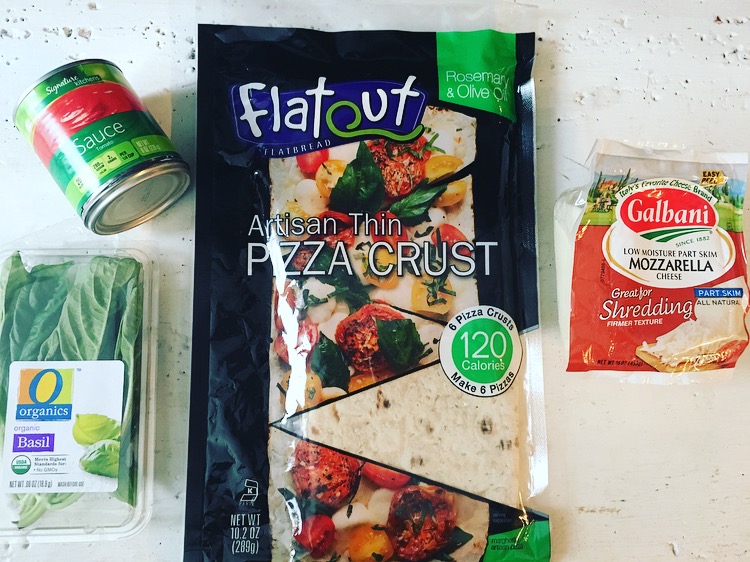 You guys, I could not be more obsessed with these Flatout Artisan Pizza Crusts. 120 calories a crust?!?! That's like 1/3 the calories of a normal pizza crust this size. Wowza. Not to mention they taste great and are super crispy (which I love). And each crust has 5g protein- that's a win win!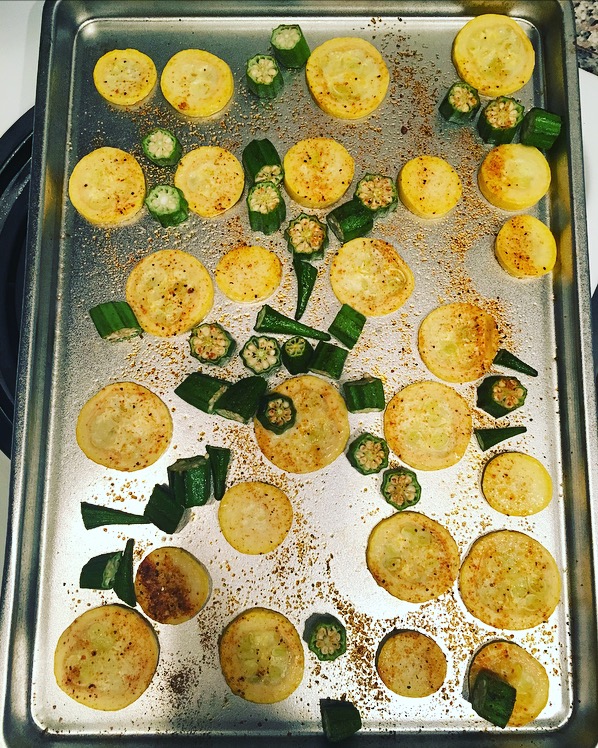 My husband and I are still living out of corporate housing, so we don't have a grill pan currently. I would recommend grilling versus roasting your veggies for this pizza, but I had to roast due to lack of grill pan.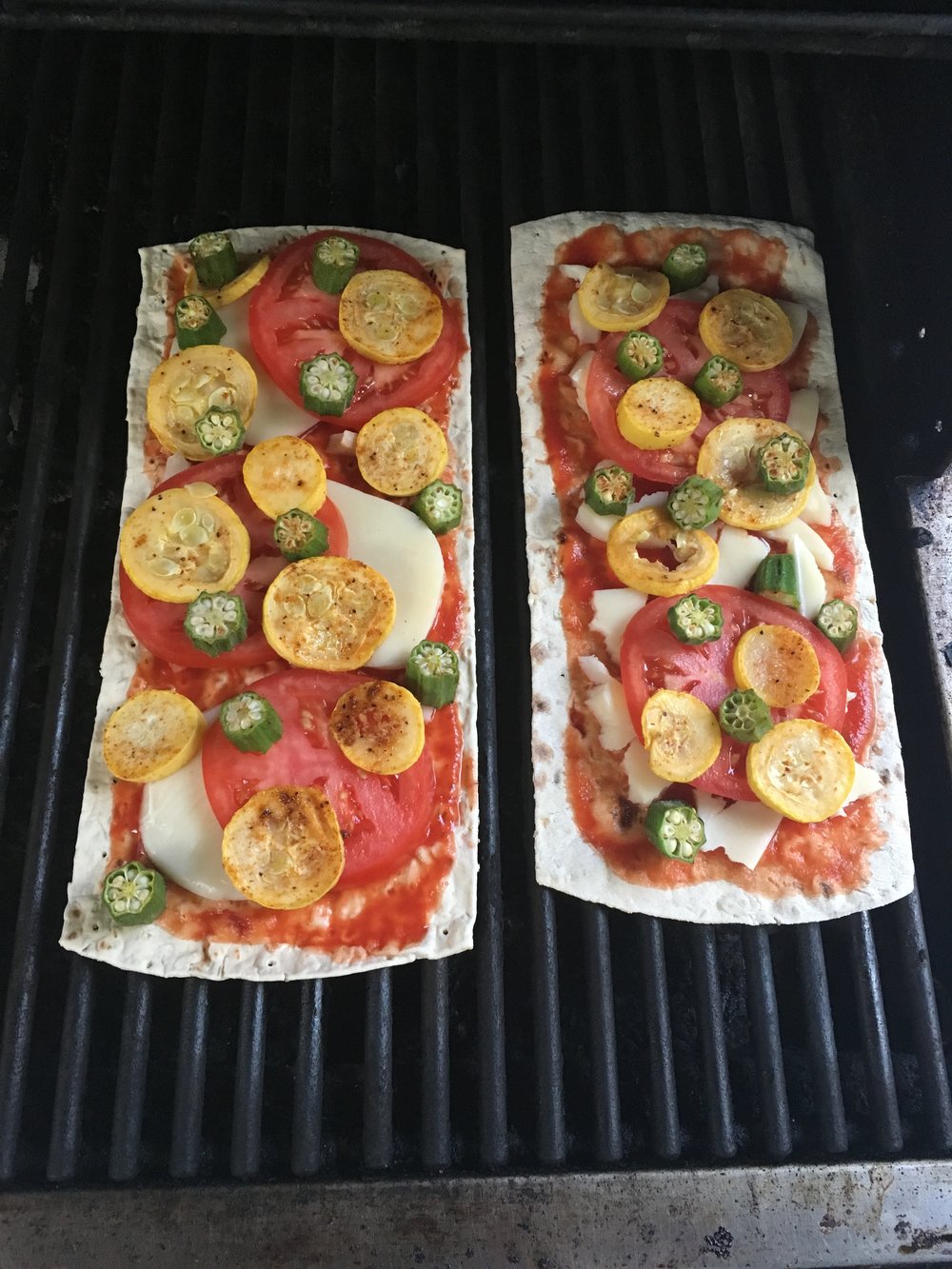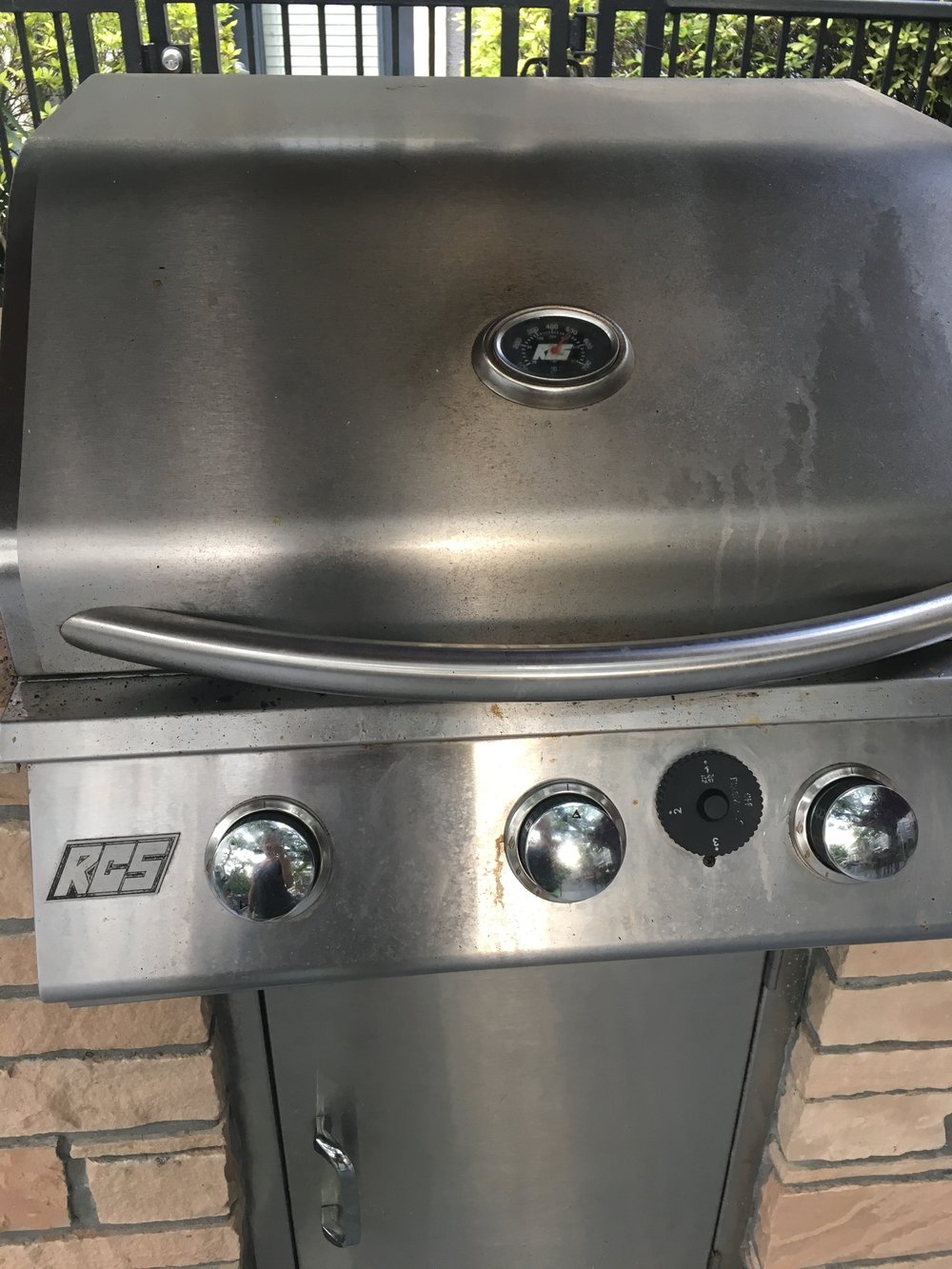 Grilled Veggie Pizza
Servings: 2
Time: 20 minutes
Ingredients:
1 cup raw okra, chopped
1 small yellow squash, thinly sliced
1 Tablespoon olive oil
Salt, pepper, paprika to taste
2 Flatout Artisan Thin Pizza Crusts
1/4 cup tomato sauce
3 ounces part skim mozzarella cheese, sliced or shredded
1 roma tomato, thinly sliced
4-5 leaves of basil, chopped
Red pepper flakes to taste
Directions:
Preheat grill on medium heat.
Toss okra and squash in olive oil, salt, pepper, and paprika.
Transfer veggies to a grill basket and cook for 8-10 minutes or until tender, stirring as needed.
Remove veggies. Place crust on grill (no toppings) for 2 minutes until crispy.
Remove crust. Top each crust with 2 Tablespoons tomato sauce, 1.5 ounces of mozzarella, and split veggies (squash, okra, tomatoes) between both crusts.
Grill, covered, over indirect medium heat for 5-10 minutes until crust is browned and cheese is melted.
Top with basil and red pepper flakes. Serve.
Nutrition (per serving):
Calories: 365; Total Fat: 17gm; Protein: 18 gm; Carbohydrates: 35gm; Sugar: 9 gm; Fiber: 6gm